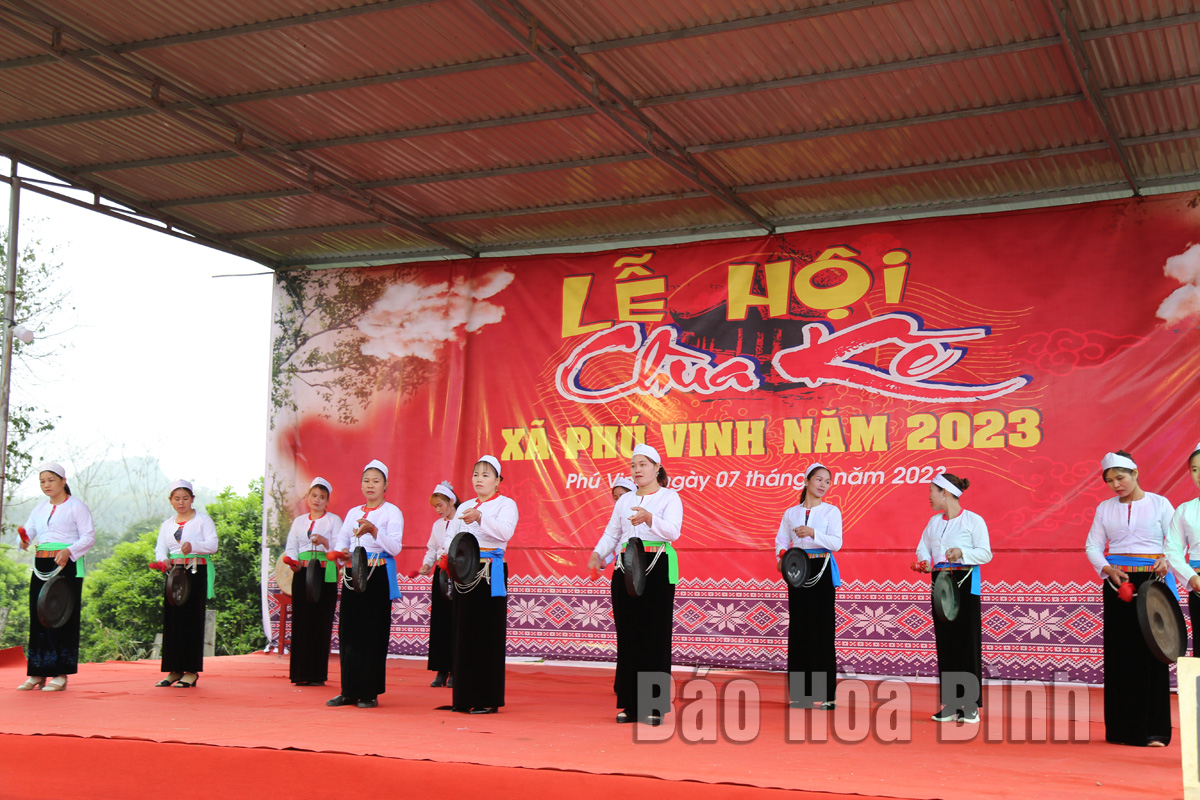 (HBO) - In 2 days, March 6th and 7th, the fesstival of Ke pagoda in 2023 took place in Phu Vinh commune (Tan Lac).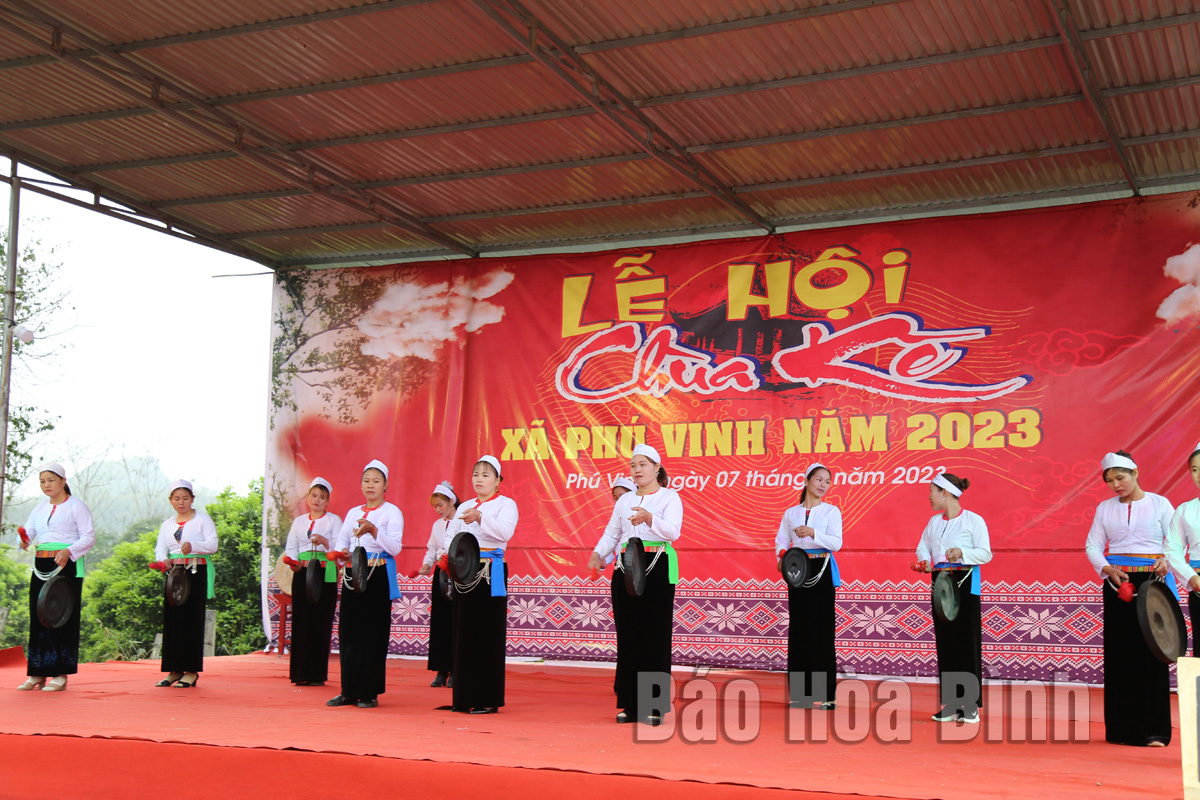 The performance of Muong gongs at the festival.
The festival of Ke Pagoda is the first clearing ceremony of the year, according to the Muong language is "Le tha Cha chua". The festival is a religious and community activity associated with wet-rice agriculture in order to return to the roots and express the gratitude to the Buddha and the village lords who have helped the people to build Ke ditch to bring water to the fields, teach the people to build the land and establish Muong area. It is also to wish for a year of favorale rain, the peaceful wind, which is full of happiness. The festival is also an opportunity for people to meet, exchange, tighten the solidarity and propagate the preservation and promotion of the national cultural identity in the customs and culinary life of the local people.
At the festival, the delegates and the local people had an opportinity to watch the concert of Muong gongs and the special cultural performances imbued with the national identity; visiting the stalls displaying the traditional handicraft products, the ethnic musical instruments and the cuisine. The festival organizing board organized the competitions in sports and folk games such as aray fighting, cotton ball throwing, stall dancing, swings, stilt walking, volleyball, etc.