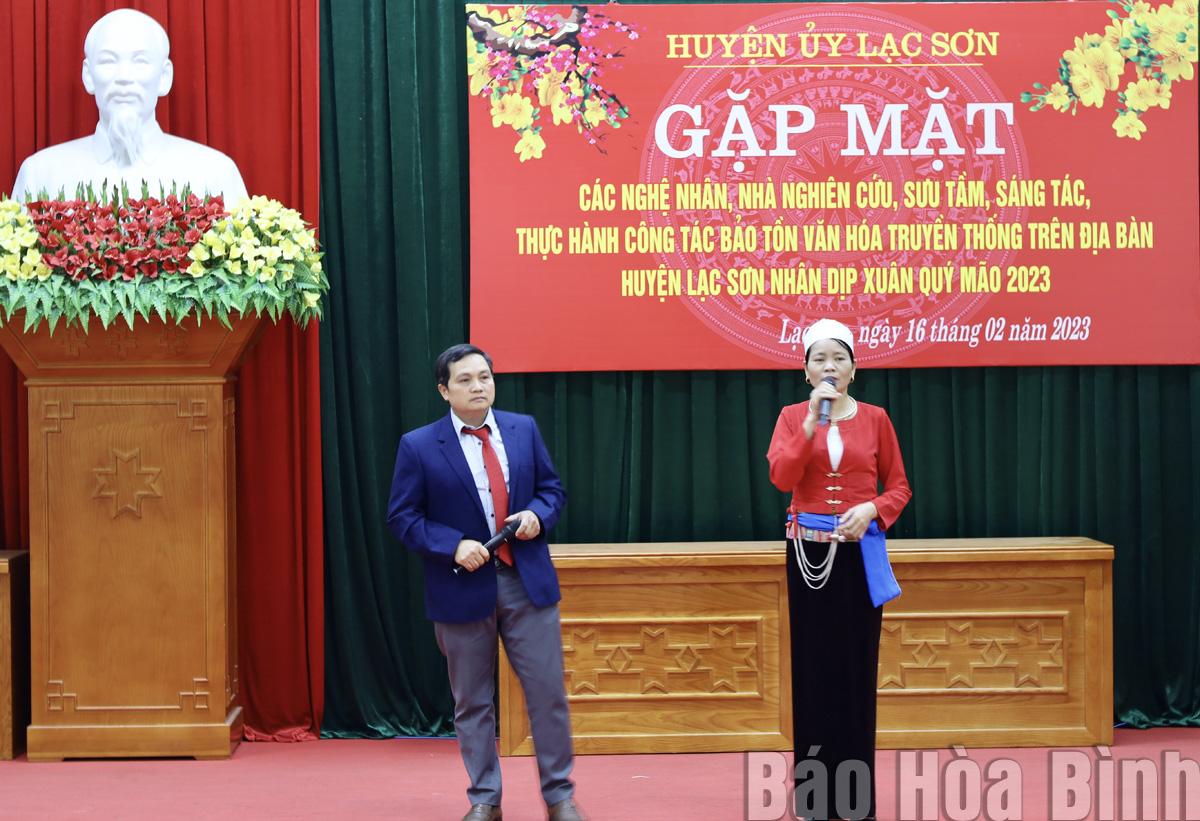 (HBO) – Over the past years, the preservation and promotion of cultural heritage values of local ethnic groups in Lac Son district, northern mountainous of Hoa Binh province, have received great attention.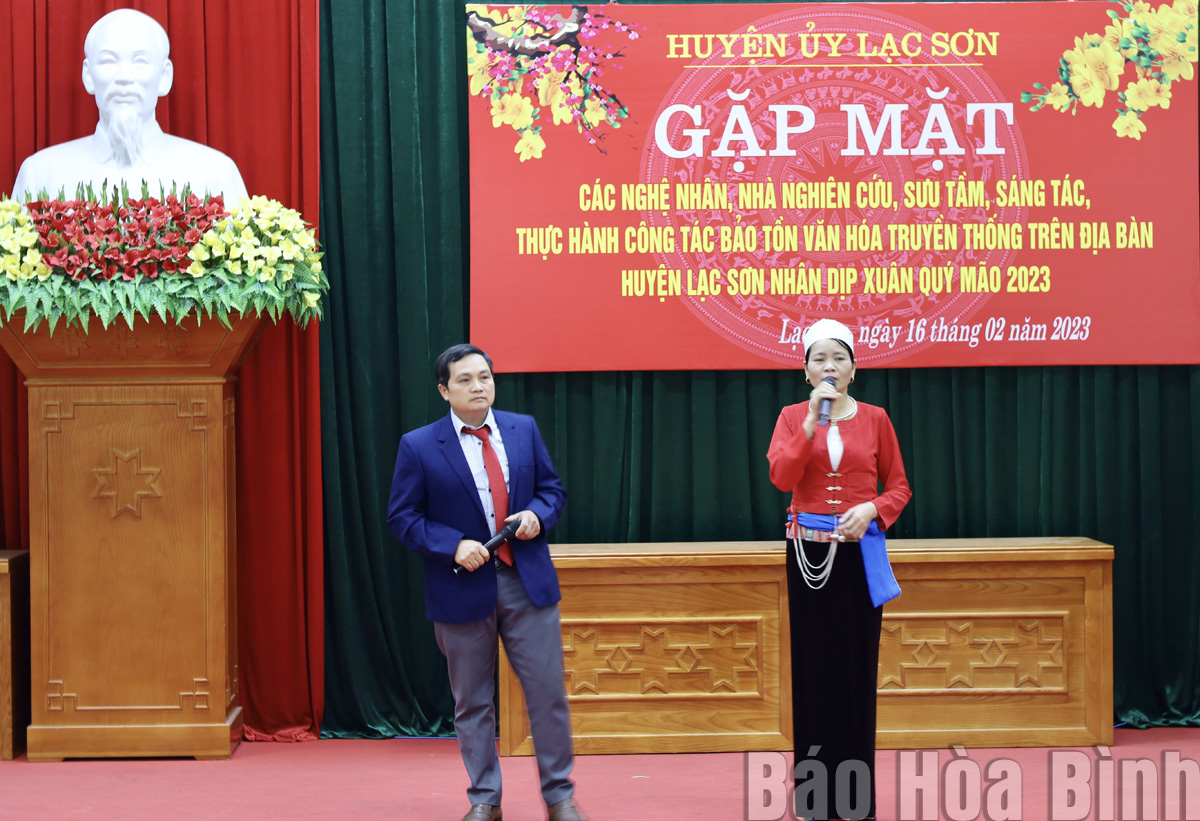 Members of folk singing clubs in Ngoc Son, An Nghia communes, Lac Son district, in an exchange programme.
With a population of more than 14,000 with Muong ethnic group accounting for 91%, the locals have a diverse cultural life and identity.
The district counts 18,000 Muong's stilt houses, 58 sport clubs, 252 art groups, one Mo Muong club, seven folk singing clubs, and three singing and poem clubs. Up to 189 out of its 252 communes and streets have developed village conventions.
Nguyen The Hung, head of the Cultural, Information office of the district, said there are many difficulties in the preservation and promotion works of cultural heritages such as large area; lack of artisans who have deep insight understandings about traditional culture, while the work of popularisation and mobilising people to preserve and promote intangible cultural values is still limited.
The People's Committee of Lac Son district has directed authorities to put in the list 196 relics and scenic sites. This is potential for the development of culture, tourism and socio-economic development of the locality.
Notably, many relics and scenic sites have been restored and embellished to meet the cultural and spiritual needs of the people, such as the Coi communal house in Vu Binh commune, Khoi communal house in An Nghia commune, Khenh communal house in Van Son commune, and Tay Tien revolutionary historical site in Thuong Coc commune.
Besides, the district has restored traditional festivals to attract tourists to the locality such as Elephant festival, Thuong temple festival, Truong Kha temple festival in Vu Ban town; Khoi communal house festival in An Nghia commune; Bang communal house festival in Ngoc Lau commune; Khenh communal house festival in Van Son commune; Khu Dung cave festival in Nhan Nghia commune; Coi communal house festival in Vu Binh commune; and going to the field festival in Yen Phu commune.
In order to strengthen the preservation and promotion of traditional culture of local ethnic groups, the district will focus on communications work among the locals from all walks of life about conserving and developing the traditional heritage values, especially Mo Muong and folk singings.
In the time ahead, the district will also open classes to educate cultural heritage to more people while bringing folk singing and music into school curriculum, festivals and exchange programmes./.