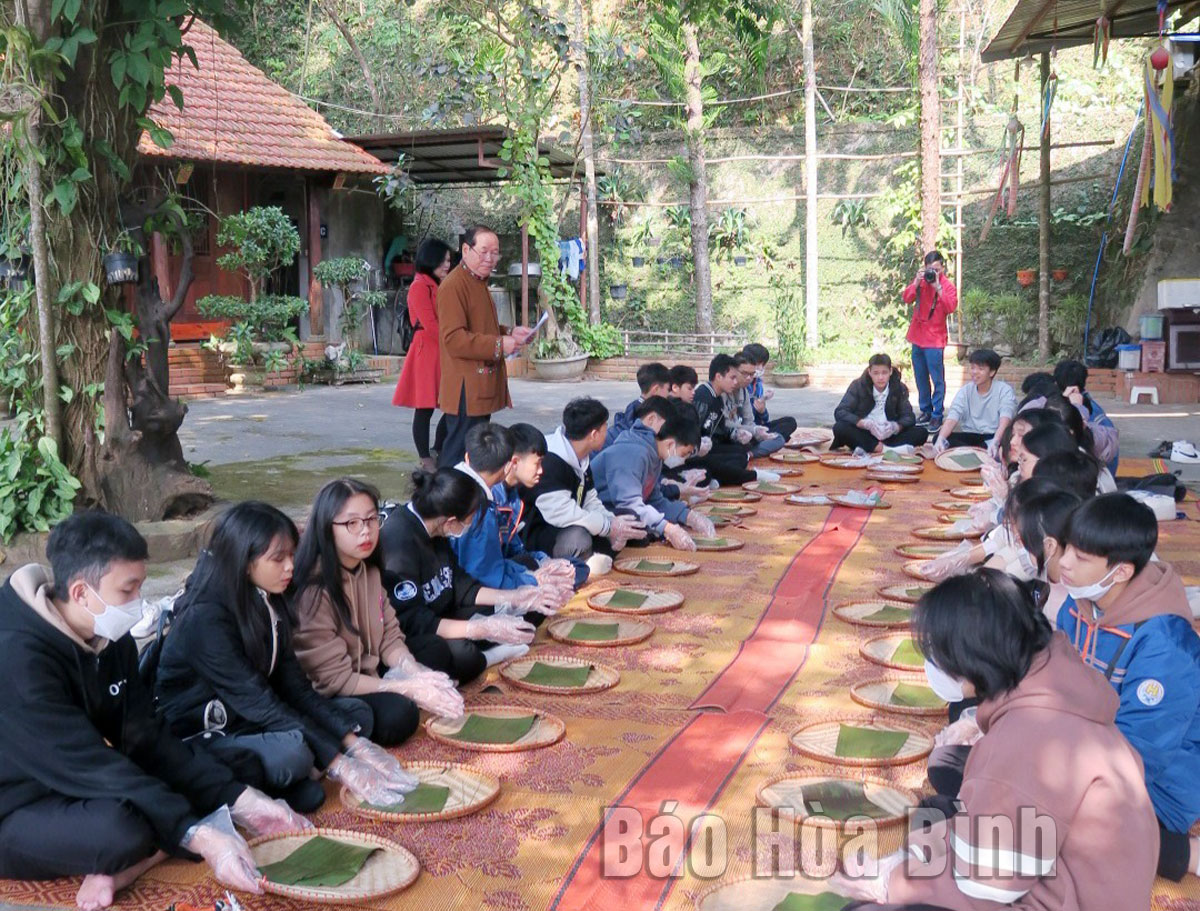 (HBO) – The Muong Cultural Heritage Museum, located in Thai Binh ward of Hoa Binh city (Hoa Binh province), is managed by Meritorious Artisan Bui Thanh Binh. Covering more than 4,000 sq.m., it features six main stilt houses displaying nearly 6,000 objects arranged according to different periods of the Muong ethnic group's culture. The museum has become an attractive destination for Vietnamese and foreign visitors over the past years.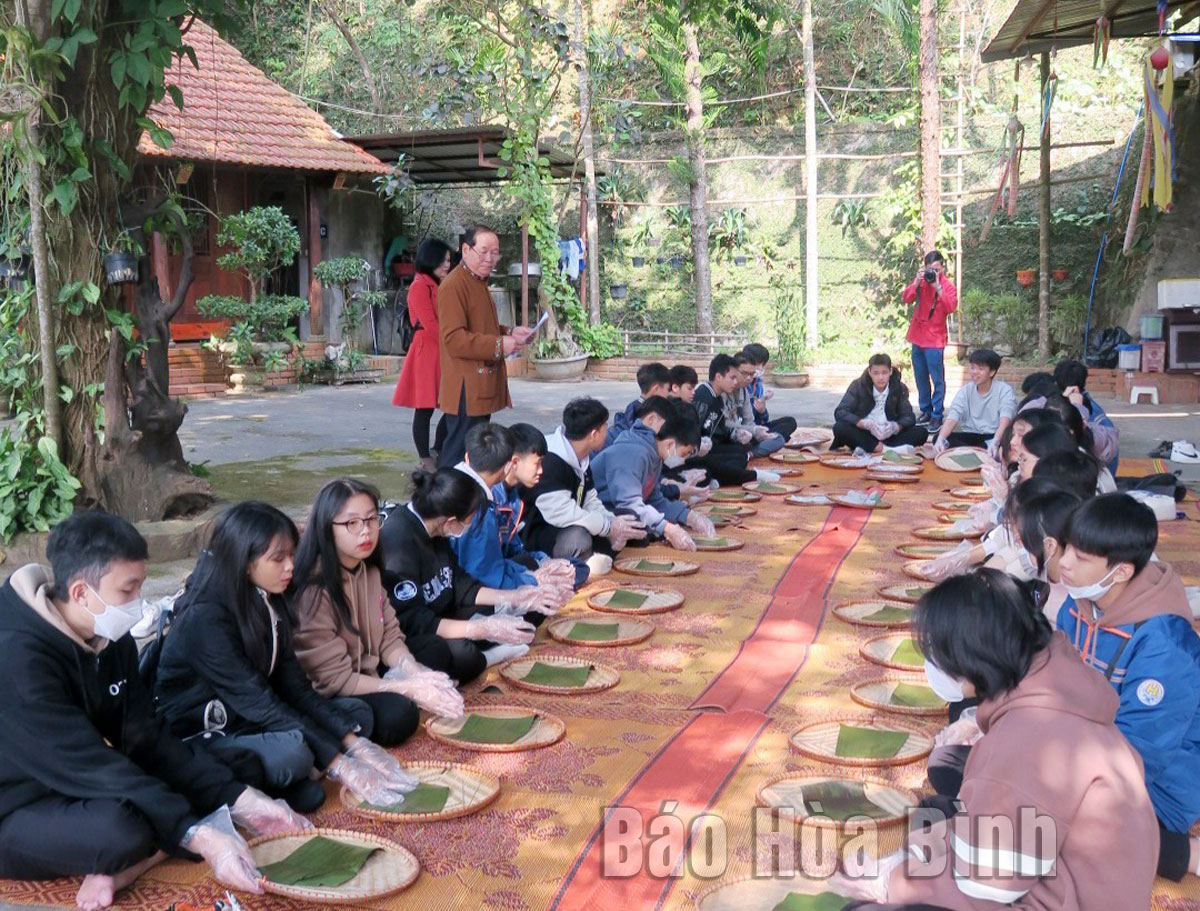 Meritorious Artisan Bui Thanh Binh, Director of the Muong Cultural Heritage Museum, shows students from the Hoang Van Thu High School for the Gifted how to make "banh uoi", a traditional dish of the Muong people.
Binh said the Muong Cultural Heritage Museum, opened in 2014, is the second non-public in Hoa Binh province and the 24th private in Vietnam. It came as a result of his over-30-year efforts to collect antiquities of the Muong ethnic group from across Vietnam.
With six main stilt houses each of which has a different function, the museum meets diverse demand for exhibiting objects and performing arts of the ethnic minority. It showcases not only the items used in the daily life such as working tools, traditional costumes, and musical instruments, but also rare antiquities like bronze drums, gongs, and ceramics dating back thousands of years. Notably, the exhibits include a collection of more than 100 Muong gongs.
To bring the Muong cultural values closer to the public, Binh has been working hard to reform exhibition methods and activities of the museum. He has made museum presentation more interesting while holding a wide range of activities, including opening an outdoor area for displaying folk toys; organising folk games like "nem con", "danh mang", walking on stilts, and pole pushing; and instructing visitors in cooking traditional dishes of Muong people.
As head of the Muong village in the Hanoi-based Vietnamese National Village for Culture and Tourism, he has also been striving to spread the values of the Muong people's culture far and wide.
In particular, Binh has directly taught how to play the Muong gongs to natives of Hoa Binh province such as the districts of Kim Boi, Tan Lac, and Lac Son, and Hoa Binh City. He has also been invited to teach the playing in other localities, including Hoa Thang commune of Buon Ma Thuot city, Dak Lak province; and Quoc Oai, Thach That, and Ba Vi districts of Hanoi. With his enthusiasm, he has inspired the interest in the traditional cultural heritage among generations of learners.
Binh has also assisted with Hoa Binh artisans' reenactment and performance of Muong people's festivals and epics on the rice culture at an event held in Bangkok; the exhibition of the Muong cultural heritage in the Vietnamese National Village for Culture and Tourism; and programmes introducing the ethnic group's traditional music and cuisine in many provinces like Thai Nguyen, Quang Ninh, Lao Cai, Phu Tho, and Son La.
Thanks to those efforts, the Muong Cultural Heritage Museum has become a place for preserving the essence of the Muong culture and also an attractive destination for visitors once setting foot in Hoa Binh province./.