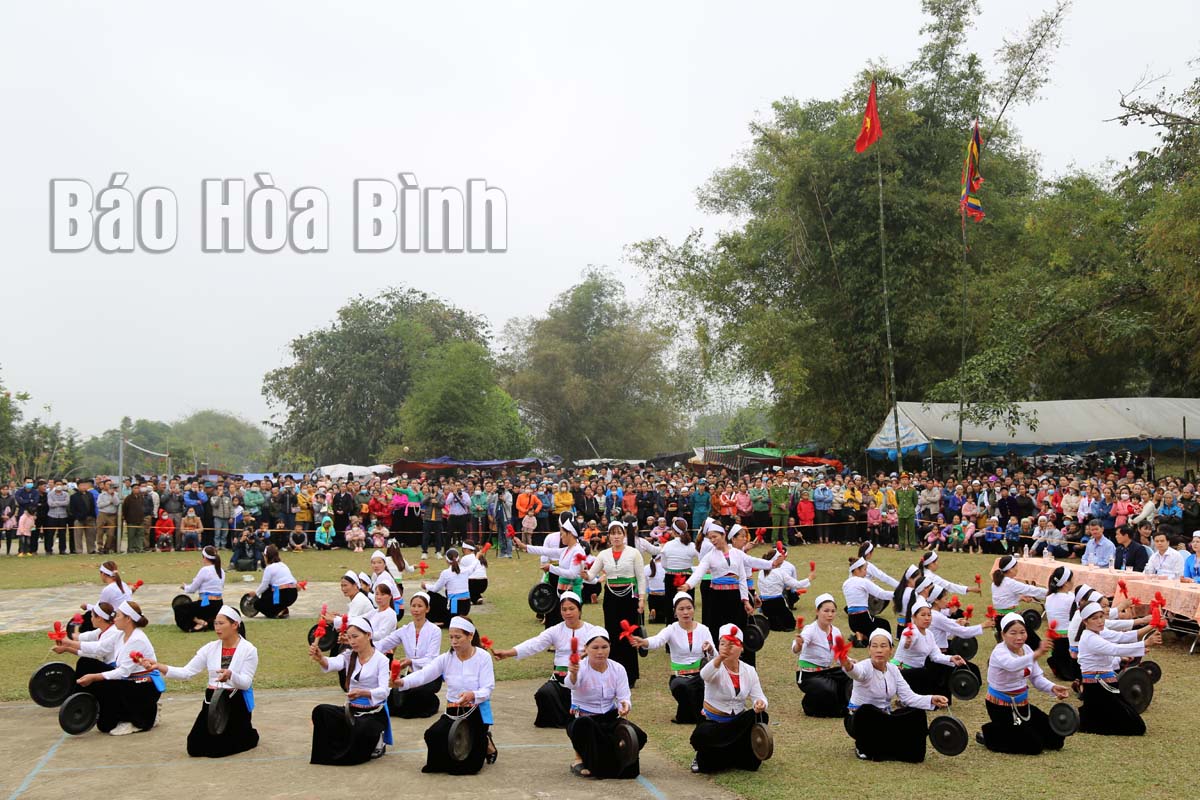 (HBO) – The Ke Pagoda festival in Phu Vinh commune, Tan Lac district is held on the 16th day of the second lunar month every year.
Previously, the festival was used to be small but since 2017, it has taken place at the communal level to meet people's religious and entertainment needs.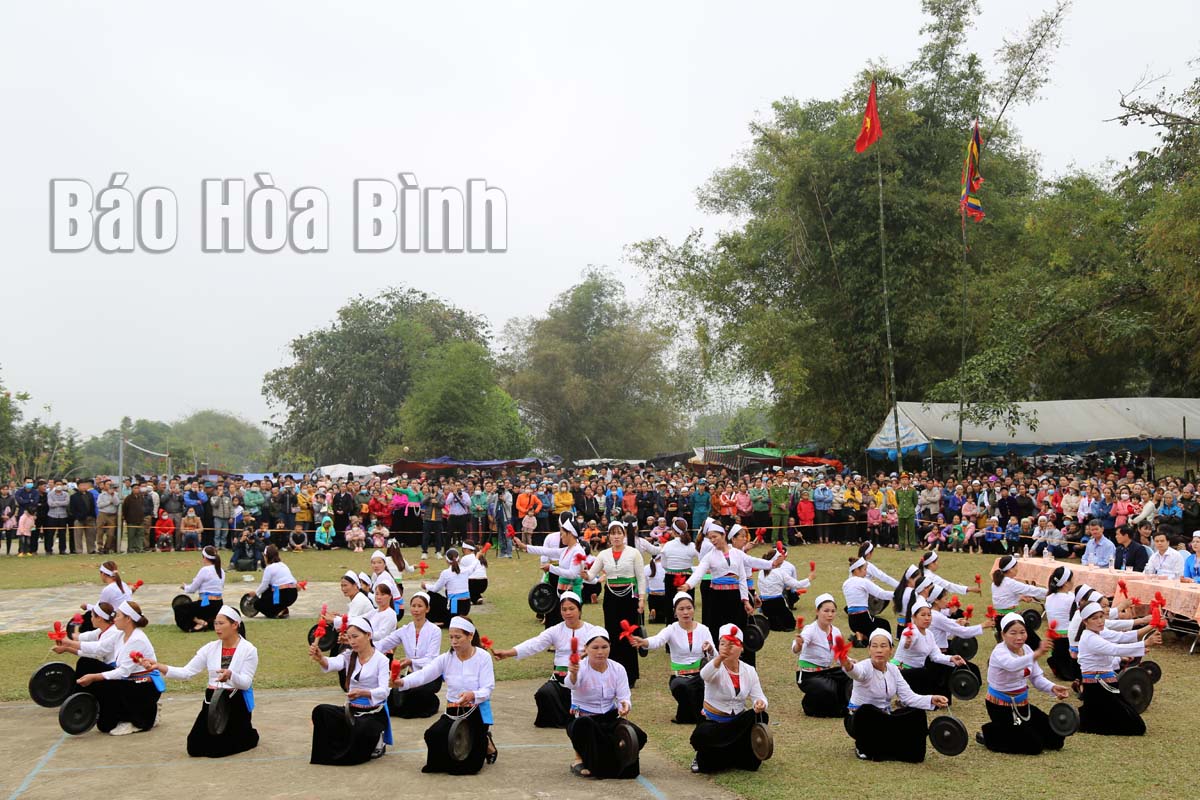 Nearly 100 people join a Muong gong performance at the Ke Pagoda festival.
Attending the festival this year, right in the early morning, a large number of people arrived at the pagoda, particularly those from the Tao and Khai families. Each family clan prepared offerings including a pig, chicken, sticky rice, wine, bamboo shoots, fruits, and other mountain
products.
On behalf of the whole Muong, a shaman performed an offering ceremony to But Ba, the village god, and others. Shaman Bui Van Nau from Day hamlet, Suoi Hoa commune said that the Ke pagoda festival has been held for a long time, in which the two major families, the Tao and the Khai,
no matter where they are doing business, will attend the festival and pray for a prosperous year with the favourable weather condition and bumper crops.
Legend has it that when the people of the Muong land were still living miserably in Tung cave, Hao cave, or tree holes, But Ba, along with Mr Danh and Mrs Dang, instructed Mr Ba Lang and Mrs Ba Lap to take rocks to block the Khoang Trach water flow, forcing the water to flow down the suction hole in the rock crevices, and then bring the water to the flat beach to plant rice. Since then, the plants have been green all year round, and people started flocking to Muong Ke to live and do business.
To commemorate But Ba and the gods, Lang Cun at that time built a temple to worship stone statues transferred from Ninh Binh.
According to research documents and stories told by former generations, Ke pagoda was built by three brothers of the Lang Cun namely Dinh Cong Tham, Dinh Cong Chieu, and Dinh Cong Ut.
Work on the construction of the pagoda started on the 16th day of the second lunar month in 1892 for worshipping Bodhisattva, Mr. Danh and Mrs Dang.
At the same time, the two families - the Tao and the Khai - were assigned to take care of the offerings.
After the worshipping ceremony, people join festive activities. A highlight activity of the Ke pagoda festival this year is the Muong gongs show performed by nearly 100 artisans. The sound of Muong gongs echoes throughout the region. Residents and visitors can also immerse themselves in cultural performances and Muong folk songs.
Nguyen Van Hung, a visitor from Hanoi said that it's a great experience to attend the festival where he can learn more about Muong culture, enjoy local dishes and play traditional folk games. He said that roads to the pagoda are now good and convenient./.