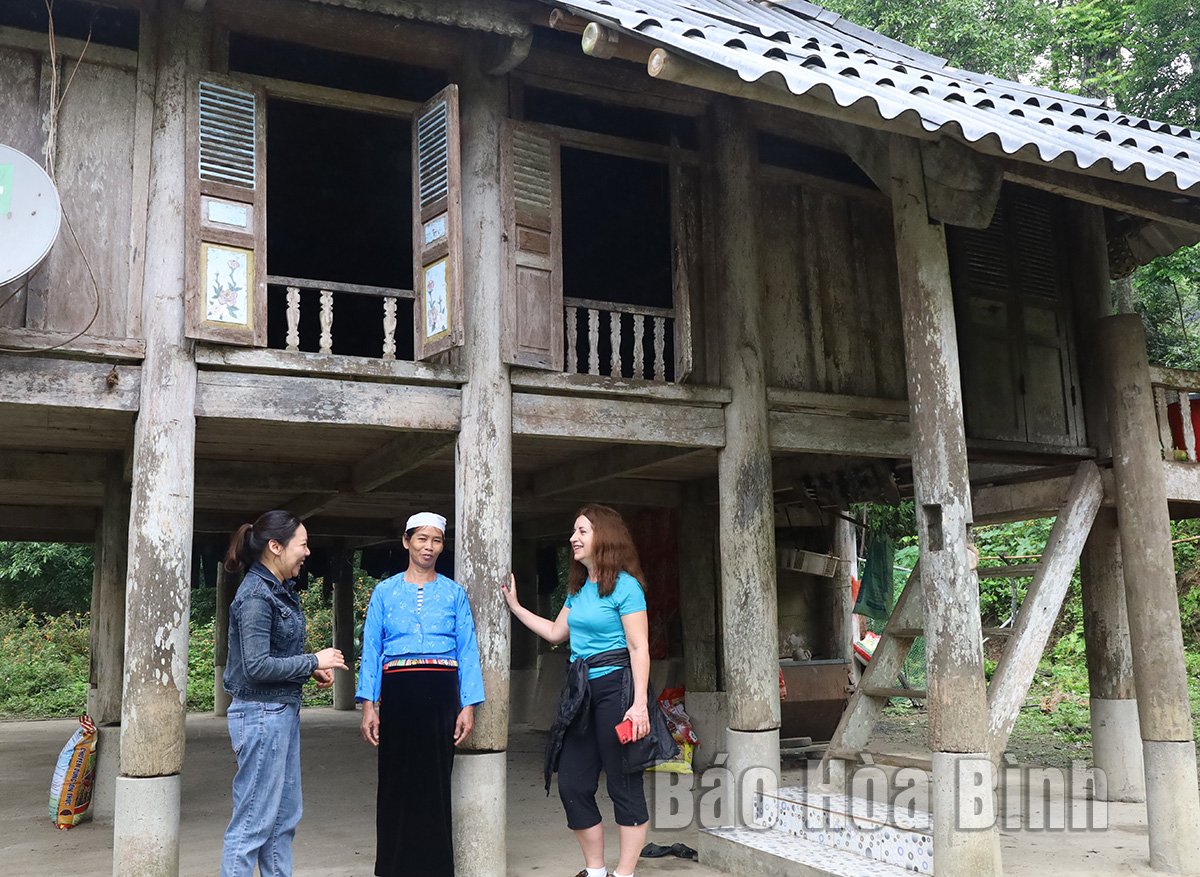 (HBO) – A mountainous commune in Lac Son district, Tu Do has focused on optimising its natural advantages to develop experiential and community-based tourism. The locality is becoming popular among visitor who come to enjoy cool weather, untouched natural landscapes and the unique local cultural identity.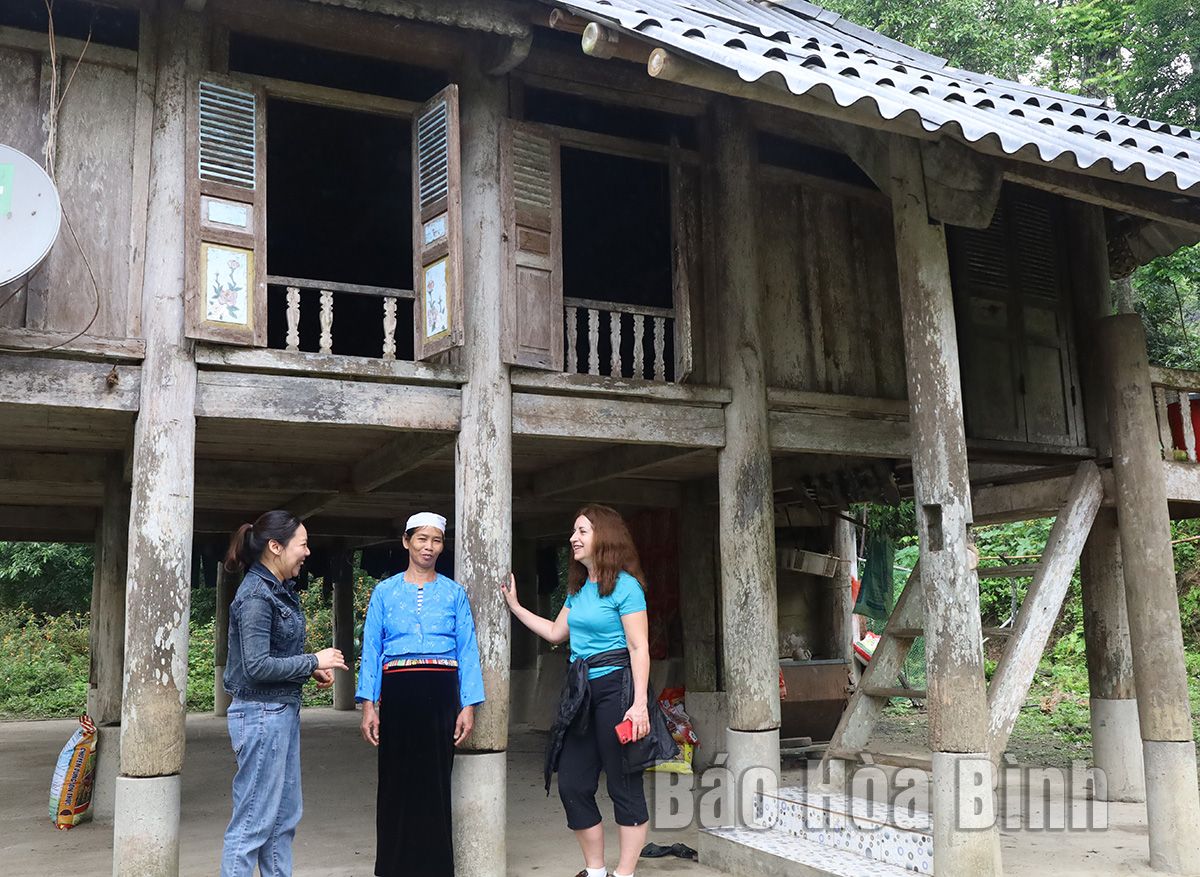 Foreign visitors explore the cultural identity of Muong ethnic minority group in Tu Do commune, Lac Son district.
Bui Thi Him, a Muong girl who was born and grew up in the beautiful commune, has been a tour guide to introduce the beauty of her homeland and traditional practices of locals to visitors.
According to her, along with Mu waterfall, Tu Do has a large natural lake, along with other scenic sites such as Cao waterfall, Cao stream and Dong Be field.
It is also home to unique cultural identity from traditional practices, costumes and cuisine of Muong people, and a friendly local community.
Helen, a German visitor said that she has spent one week in the locality enjoying Mu waterfall and Mu stream, trekking through the forest, and joining locals during their daily activities, which is an impressive experience for her.
Statistics showed that 80% of local households are living in stilt houses of Muong people in harmony with the nature. The local community has a high sense of responsibility for preserving and promoting their cultural identity during tourism activities. Many art troupes have been formed to perform Muong folk music.
Bui Van Thinh, Vice Chairman of the Tu Do People's Committee said that in recent years, the local Party organisation and administration have defined tourism as a way for the locality to boost economic development and promote sustainable poverty reduction in the locality, which is combined with the preservation and promotion of the local tangible and tangible heritage.
Last year, the commune welcomed more than 13,500 visitors, of whom 2,400 spent nights at the locality. A Mu waterfall tourism cooperative has been established with 19 members. Tu Do currently has 12 homestays, each can accommodate about 30 visitors. Thanks to its natural and cultural beauty, Tu Do has become increasingly popular among domestic and foreign tourists./.