(HBO) – The People's Committee of Cao Phong district on August 18 organised a workshop on Mo Muong, unique cultural heritage of the Muong ethnic group in Hoa Binh province.
The event brought together representatives from the People's Committee and 50 artisans from three Mo Muong clubs in Cao Phong, Tan Lac, and Lac Son districts.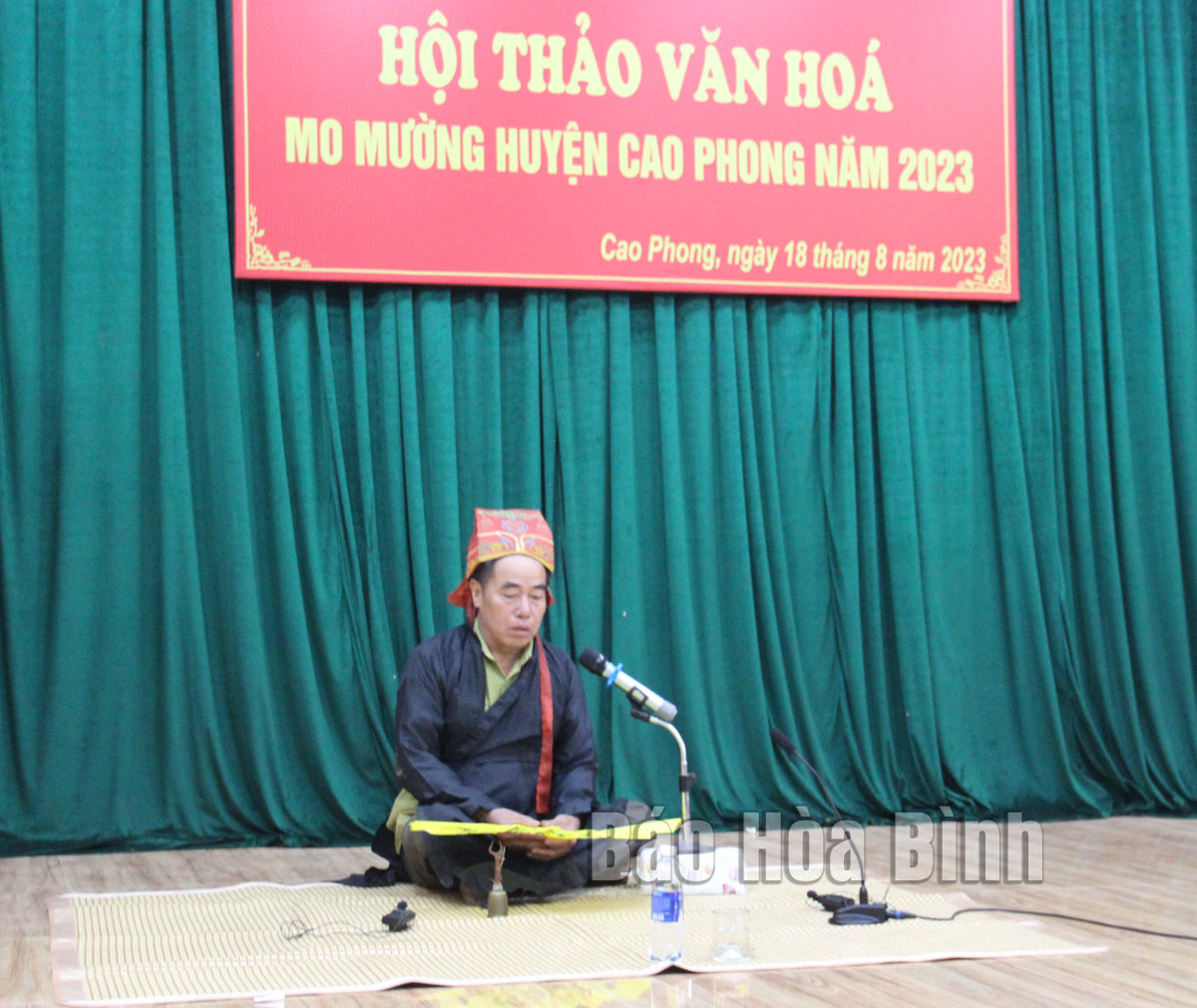 Bui Van Dong, a Mo practitioner in Thach Yen commune, Cao Phong district, performs Mo Muong at the workshop.
Mo Muong is a job and also a performance practiced at funerals, religious festivals, and life cycle rituals by the Muong ethnic group. The art consists of Mo prayers and performances, by Mo practitioners, or Mo artisans.
Cao Phong is home to 37 Mo artisans, and eight learners and assistants, all of them members the Mo Muong Thang Club.
Currently, most of the Mo artisans are old, thus hindering their efforts in teaching and preserving the art. Therefore, the workshop was intended to seek ways to preserve and promote intangible cultural heritage values of Mo Muong in the new situation.
Participants also looked into how to raise the sense of responsibility among the artisans for the research, popularisation and practice of Mo Muong.
They shared the view that Mo Muong Thanh in particular and Mo clubs in general should offer regular training to young Mo practitioners, and organise activities encouraging people to join preservation efforts. They also proposed all-level authorities issue more specific policies in support of the preservation and promotion of the unique cultural heritage.