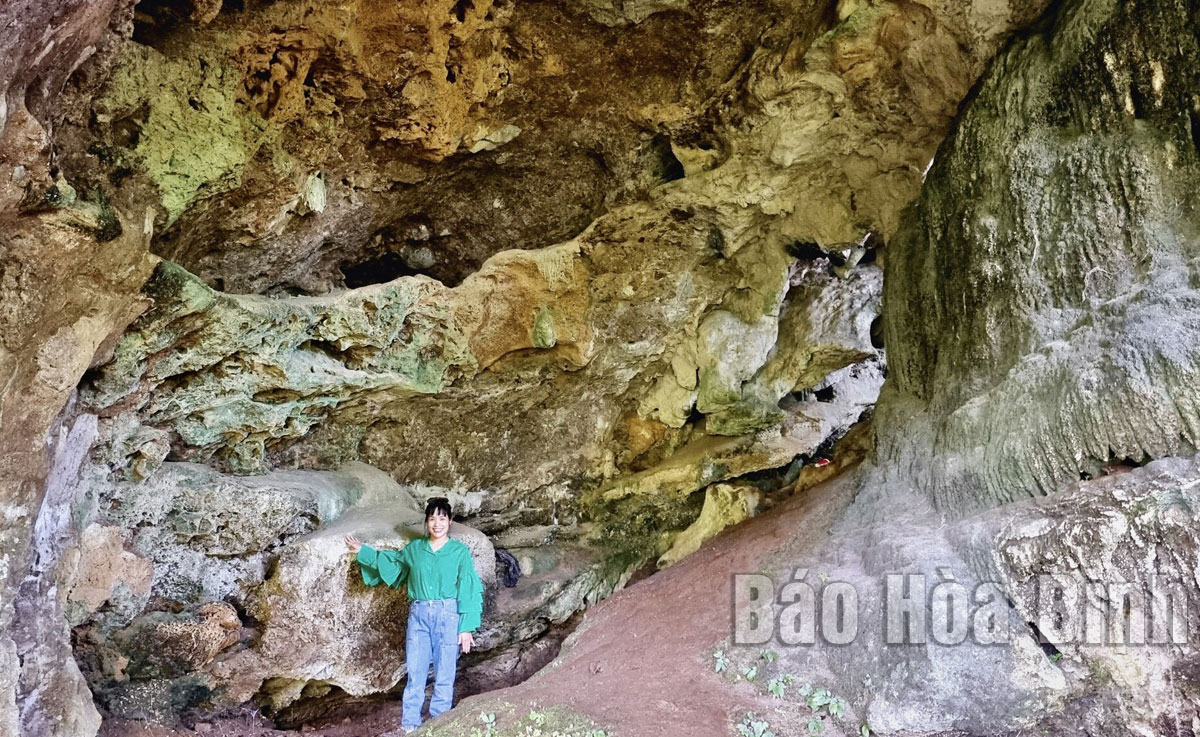 (HBO) - Invested in restoration and completed its Phase I in late 2022, the historical site of President Ho Chi Minh's visit at Chi Hoa production group in Doc Phan hamlet, Lam Son commune, has so far attracted many visitors, including Party and State leaders, representatives from provinces and cities, and local residents.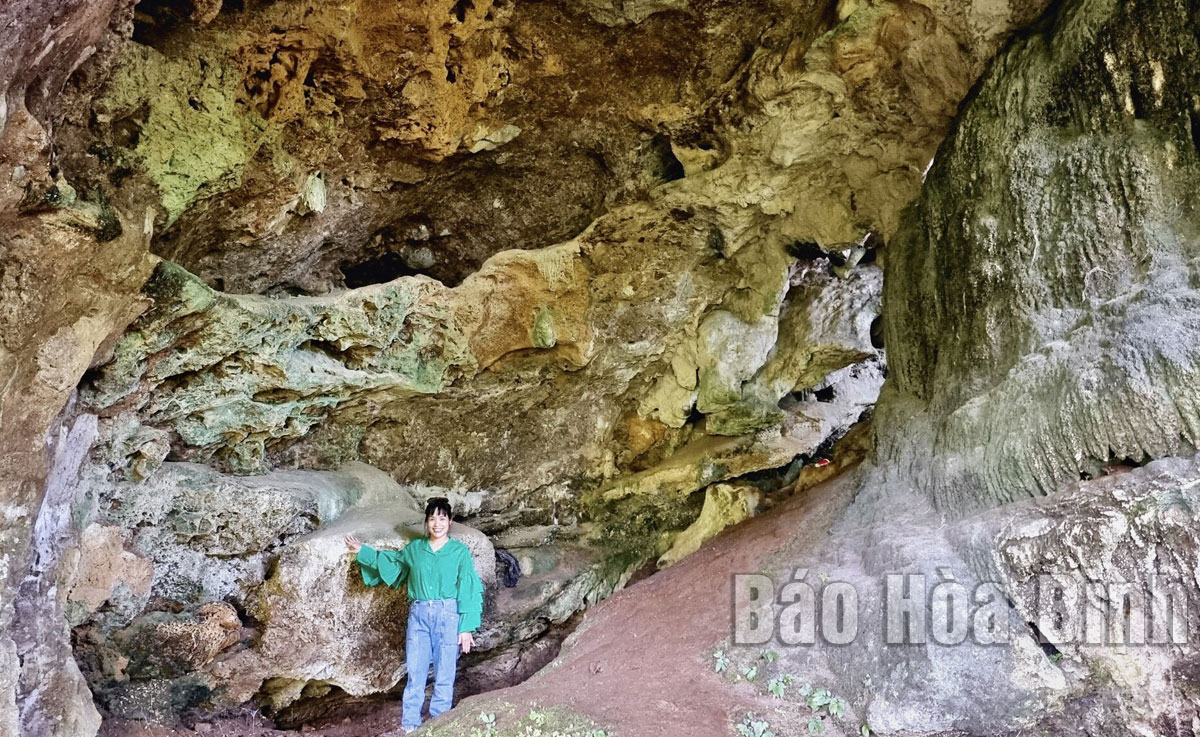 Tourists explore Cho Cave - a nationally-ranked archaeological site located in the Sang mountain range, Cao Son commune, Luong Son district.
Bui Quoc Hoan, Deputy Chairman of Luong Son district People's Committee, stated that the historical site of President Ho Chi Minh's visit at Chi Hoa production group is one of the prominent restoration projects of the locality in recent years to preserve and promote cultural heritage value.
According to statistics, the entire district has 45 historical sites, including nine scenic spots, two revolutionary historical sites, 30 cultural historical sites, and five archaeological sites. Currently, there are 16 ranked historical sites, consisting of eight at the national level and eight at the provincial level. Between 2018 and now, with various sources of funding, some historical sites have been renovated and restored.
Since 2020, the district has organised two training courses on Muong gong playing skills; one training course on popularising and instructing Muong ethnic folk songs and dances. It has also built plans for conserving and promoting the value of intangible cultural heritage of Mo Muong – a job and also a performance practiced at funerals, religious festivals, and life cycle rituals by the Muong ethnic group – as well as the group's ethnic costumes, language, and script. The district has also submitted a proposal for Nguyen Thi Hinh from Lam Son commune to be awarded the title of excellent artisan in the field of Muong gong playing and Mo Muong.
The local community-based cultural and artistic movement has developed strongly in terms of both quantity and quality, maintaining 146 cultural and artistic teams with over 2,100 members.
To enhance the conservation and promotion of intangible cultural heritage, Luong Son is actively implementing solutions to mobilise the strength of the entire society, including heritage conservation in the task of economic and cultural development. The authorities are also intensifying the dissemination and education of related laws, promoting the outstanding values of intangible cultural heritage, and raising the awareness of residents and tourists, with an emphasis on the responsibility of protecting and sustainably exploiting the heritage value.