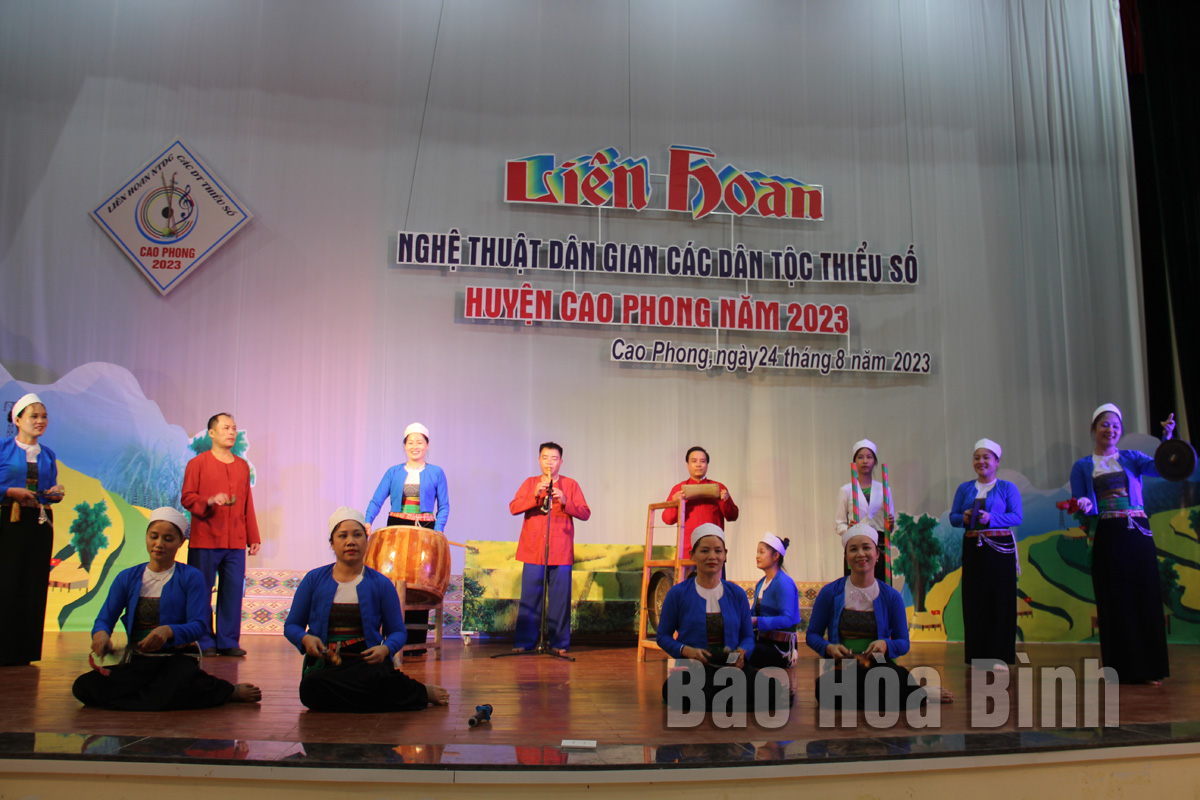 (HBO) - On August 24th, Cao Phong district organized the folk-art festival of the ethnic minorities in 2023.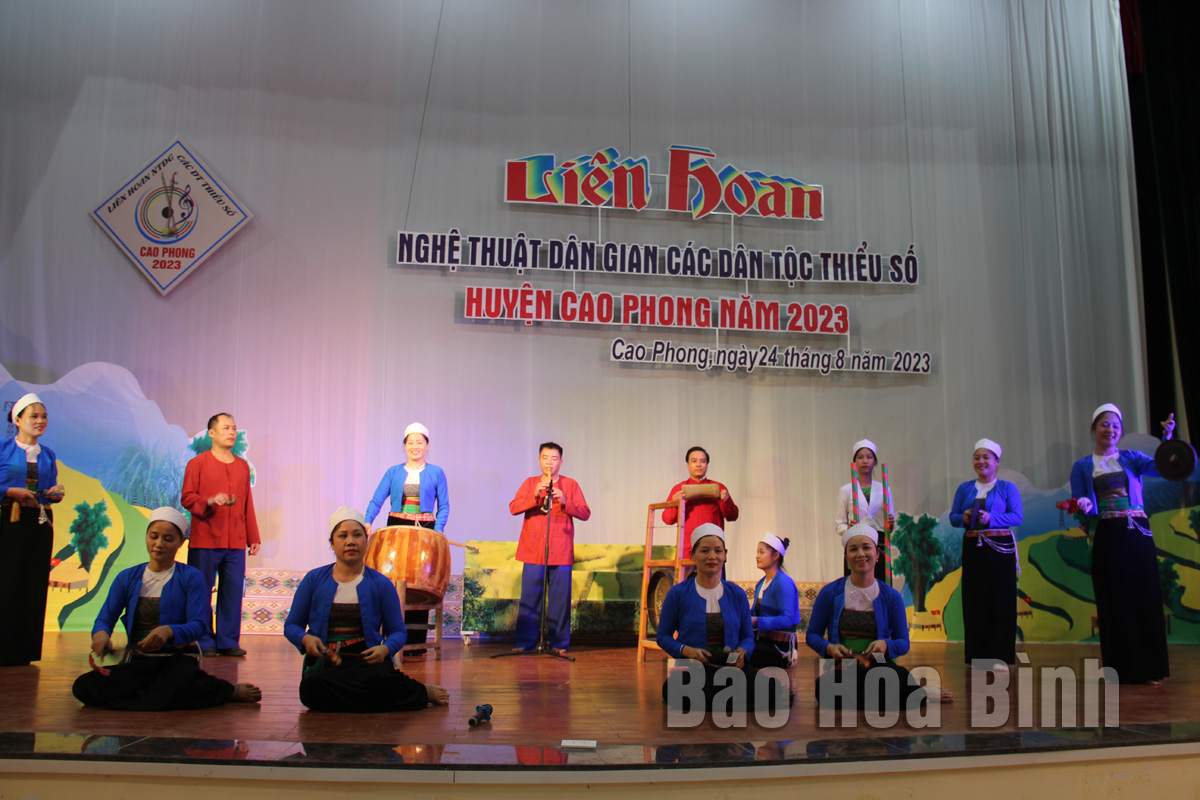 The concert performance of the ethnic musical instruments of Binh Thanh commune at the festival.
This year's festival, there was the participation of more than 300 artisans and actors from 10 delegations all over the communes and towns in the district. With the theme "Preserving and promoting the cultural identity of the ethnic minorities in Cao Phong district", each delegation brought an art program themed throughout with genres: singing, dancing, and performing the traditional musical instruments.
According to the evaluation of the jury, all of the units all had unique and creative ideas with the elaborate and impressive performances, imbued with the identity of the national cultures. The repertoire was rich and diverse, especially the typical folk songs of the ethnic minorities in the district. For example, the dancing performance "Praying for happiness" of Dung Phong commune, "Muong Gong Concert" of Thach Yen commune; "Muong Thang Calling Concert" of Tay Phong Commune; "Dong Vong Giang Mo" of Binh Thanh Commune...
At the end of the festival, the Organizing Committee awarded 9 A prizes, 9 B prizes, 12 C prizes for the excellent performances; awarded 3 A prizes, 3 B prizes, 4 C prizes for the whole delegation, of which 3 A prizes were awarded to Dung Phong commune, Tay Phong commune and Cao Phong town.
The festival is a meaningful activity promoting the development of the cultural and artistic movements, contributing to preserving and promoting the traditional cultural values imbued with the identity of the ethnic minorities in the district. This is also an opportunity for the people of the district's ethnic groups to collect, preserve and promote the traditional and unique folk art; This is an opportunity for the actors and the artists to exchange and learn experiences in preserving and promoting the cultural values.