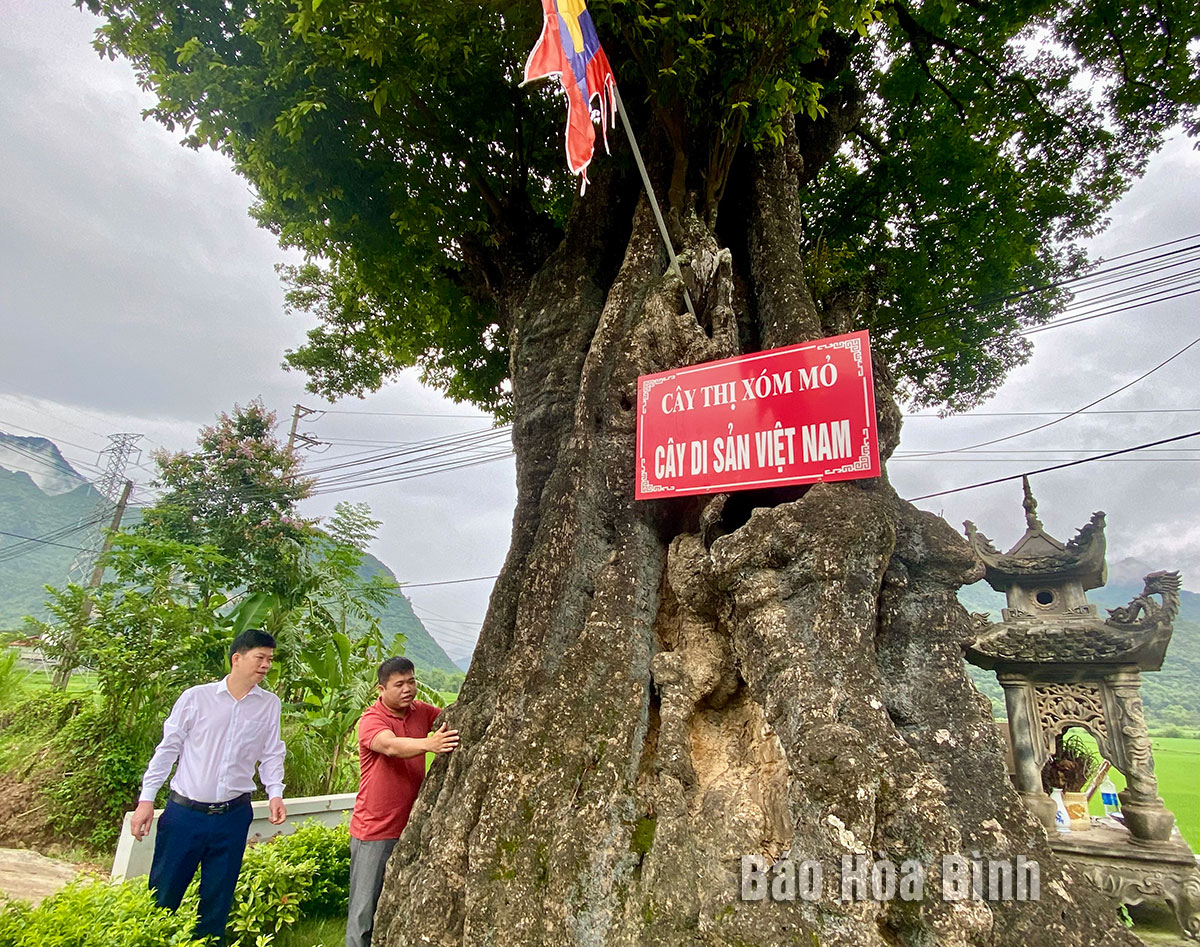 (HBO) – A gold apple heritage tree (Dioѕpуroѕ deᴄandra) in Mo hamlet, Chieng Chau commune, Mai Chau district, will be added to a local tour to promote the Thai ethnic minority group's history and culture.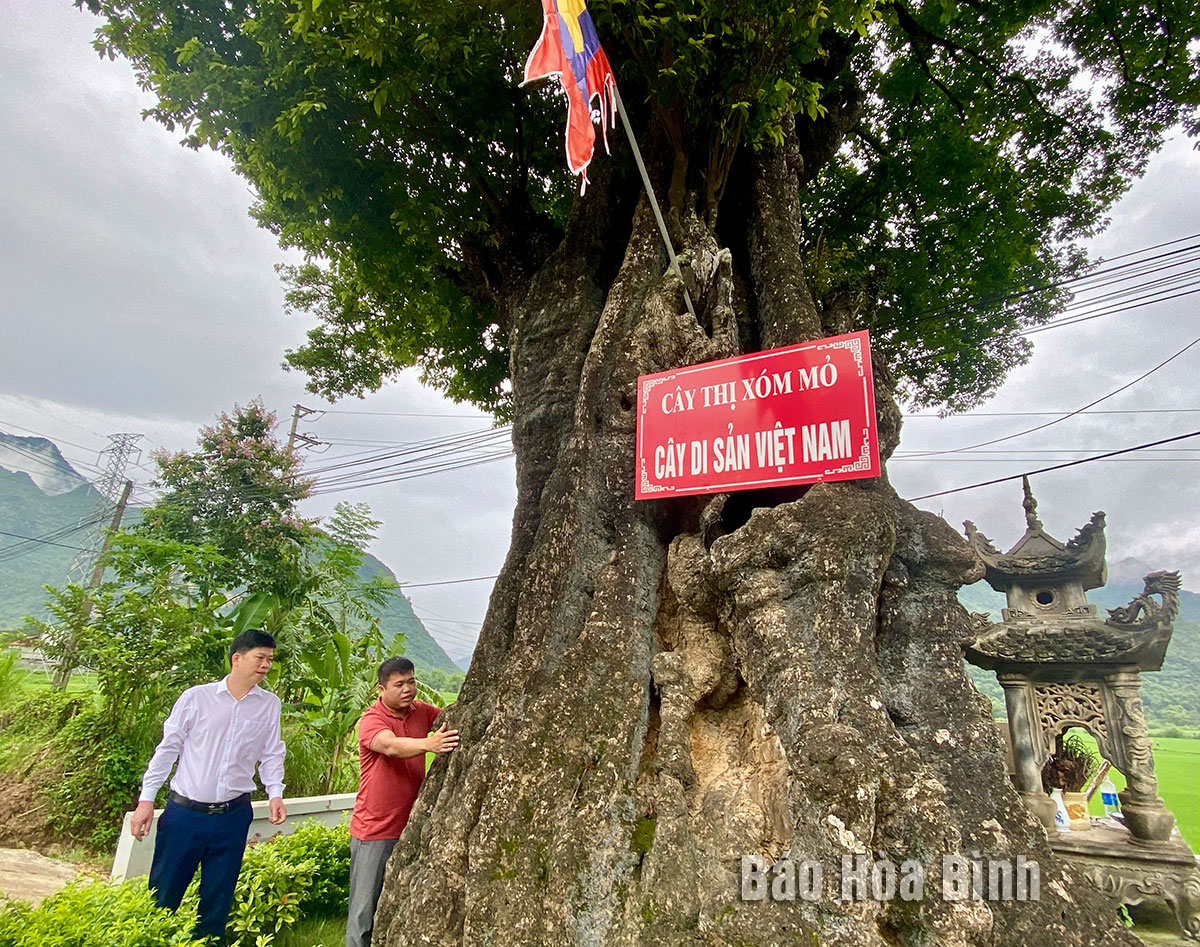 Ancient gold apple tree in Mo hamlet, which was recognised as a heritage tree, attracts tourists.
Going on the tour which connects the heritage tree with Lac village and Lang and Pieng Kem caves, visitors find the gold apple tree lie all in its majestic beauty in the end of the Mo hamlet.
The thousand-year-old tree is truly massive as its green-moss-covered trunk is equal to more than dozens of tree-huggers. The gold apple tree is the witness of the brutal assault by foreign invaders. Legend has it that a thousand of years ago the black flag troop from the North, led by Liu Yongfu, swept down from Moc Chau (Son La province), and destroyed crops and villages. The invaders tortured soldiers and locals, then drug a grave to bury the deceased.
Under the French colonialism, the gold apple tree was stained with the blood of many patriots, who were oppressively killed by the enemy. It was also the place where the militia and guerrilla forces met to set up battle array against the French.
For the Thai ethnic minority group, gold apple is a sacred tree. Earlier, mandarins had to get of their horses when they passed by. Meanwhile, during the Xen Muong festival, the shamans have to carry out the worship ceremony at the tree before performing it at Bon communal house.
As the season for gold apples approaches in August and September, passers-by have a chance to relish the sweet scent of the fruit. The tree stands the test of time, and reminds people of Muong Thuong land's history.
In 2016, it was honourd as a heritage tree by the Vietnam Association for Conservation of Nature and Environment. The local authority has stepped up efforts to popularise the image of the tree, helping local residents and visitors have a better insight into the history witness, and urging them to preserve and promote local cultural and historical values. To be recognised as a heritage tree in Vietnam, a tree must be more than 200 years old.