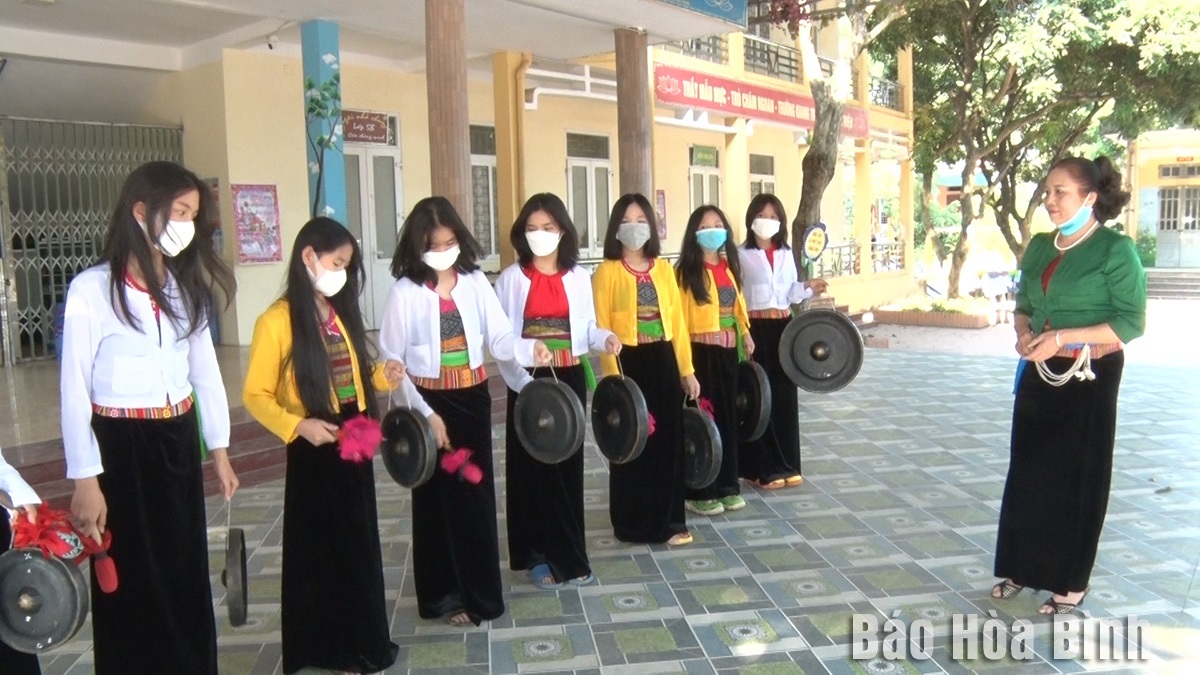 (HBO) - Despite being in her sixties, the passion for Muong culture of Dinh Thi Kieu Dung in Bo village, Bo township, Kim Boi district remains unchanged. She continues to spend time on studying, collecting, and introducing the distinctive values of Muong culture.
For Dung, the work she has been doing not only contributes to preserving and promoting the Muong culture in the locality, but is also her way to learn from and follow President Ho Chi Minh's ideology, morality, and style.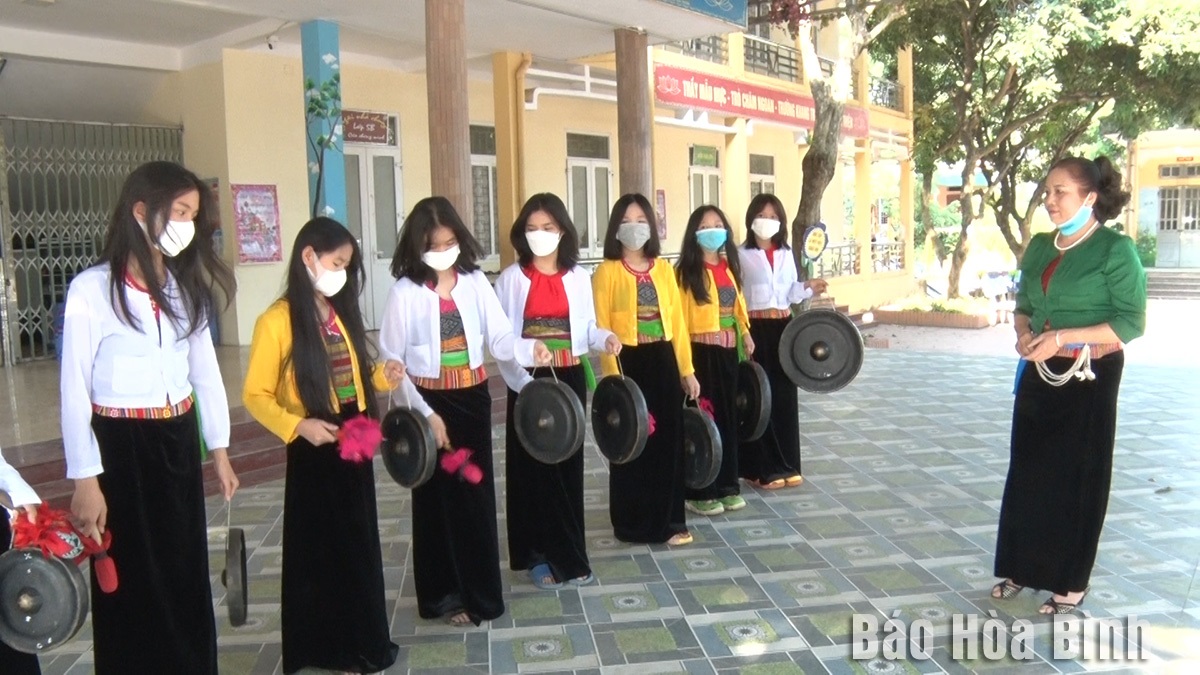 Dinh Thi Kieu Dung in Bo township (Kim Boi) is teaching local pupils how to perform the Muong gong.
Since childhood, lullabies of her grandmother and mother such as e "dap bong bon" and "da oi, da o" or the Thuong Dang and Bo Meng singing, which often resounded in her family, have deeply ingrained themselves in Dung's soul. Her dream is to be the "fire keeper" and the one who gives soul to Muong culture, and keeps it shining. Dung has dedicated her time to visiting villages, meeting with elders, and collecting ancient folk melodies.
Additionally, on Sundays, she organizes classes to teach young people how to perform traditional musical instruments, and Muong folk songs and dances.
Currently, she is compiling two books "Nhung lan dieu dan ca Muong" (The Melodies of Muong folk songs), and "Nghe thuat danh cong chieng cua nguoi Muong Dong" (The art of playing the gong of Muong Dong people).
Dung hopes that she has much time and good health to continue studying, collecting, preserving and promoting the cultural heritage of the Muong people, thus contributing to preserving and promoting the unique cultural identity of the Muong ethnic group.
According to Quach Dinh Thu, Secretary of the Party Committee of Bo township, in recent years, Dung has always been a shining example in popularising and encourage people in her residential area to follow the Party's guidelines, and the State's policies and laws, contributing to building the great national unity.
She actively carries out activities to preserve the traditional culture of the Muong ethnic group, and is also a typical example of studying and following President Ho Chi Minh's ideology, morality and style, he added.