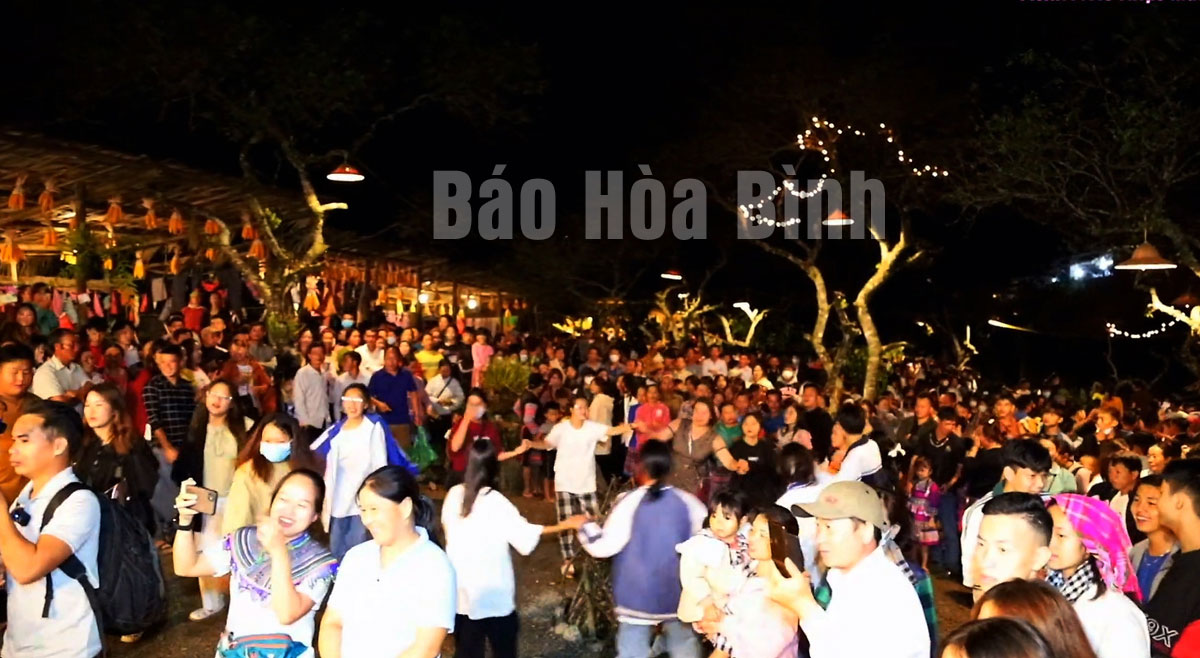 (HBO) – Since 2008, Pa Co commune in Mai Chau district has become a vibrant tourist destination, attracting a large number of domestic and international travelers thanks to its unique and attractive products.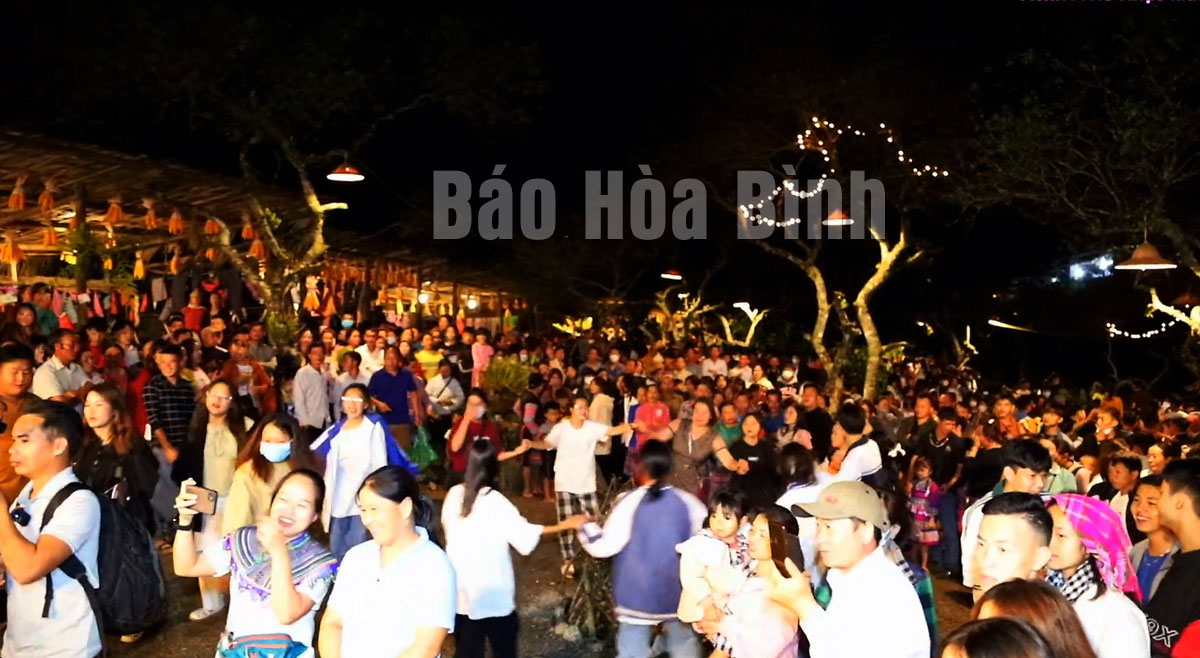 Thousands of tourists experience the Mong cultural exchange night market in Mai Chau district's Pa Co commune every Saturday night.
Sung Y Do, the owner of "Mong Space", which is considered a cultural space of the Mong ethnic people in miniature, said she created the space with a desire to preserve the cultural beauty of her community.
Visitors to Mong Space will be impressed by stone fences and traditional housing architecture which is close to nature. They will also have a chance to try interesting things such as picking tea buds, bathing and soaking feet with herbal leaves.
Costumes and jewelry of Mong women which were made hundreds of years ago, as well as flute and some items from ancient times including oil lamps and baskets, are on display at the Mong Space.
Along with the development of the tourism economy, there are six homestays in the commune, meeting the accommodation demand of visitors. Among them, A Pao Homestay is the most favorite destination as it focuses on preserving the unique identity of the Mong people.
Hua Thanh Tung, a tourist from Hai Duong province said his family and friends were satisfied when staying at A Pao Homestay, a Mong-style accommodation.
"We enjoy our stay at A Pao Homestay a lot", he said, adding that the host was also very enthusiastic to take them to experience other activities, such as hunting clouds or visiting traditional craft villages and fairs.
Pa Co village welcomes guests all year round. It is mostly crowded on weekends and public holidays. Particularly, the Mong ethnic cultural exchange night market, which is organised every Saturday, has become a unique and attractive tourist product.
Phan A Song, Chairman of the commune Farmers' Association, said that the night market model gives visitors a sense of the highland market space. They can enjoy Mong dance performances and participate in cultural exchanges. It also offers an opportunity for them to buy local specialities, and experience traditional cuisine, folk games and entertainment with Mong ethnic identity.
With unique products, Pa Co commune's tourism has left many imprints on visitors and is one of the provincial tourist destinations that attracted the most visitors on the occasion of the country's National Day (September 2). It welcomed over 8,000 visitors during the National Day holiday from September 1-4./.