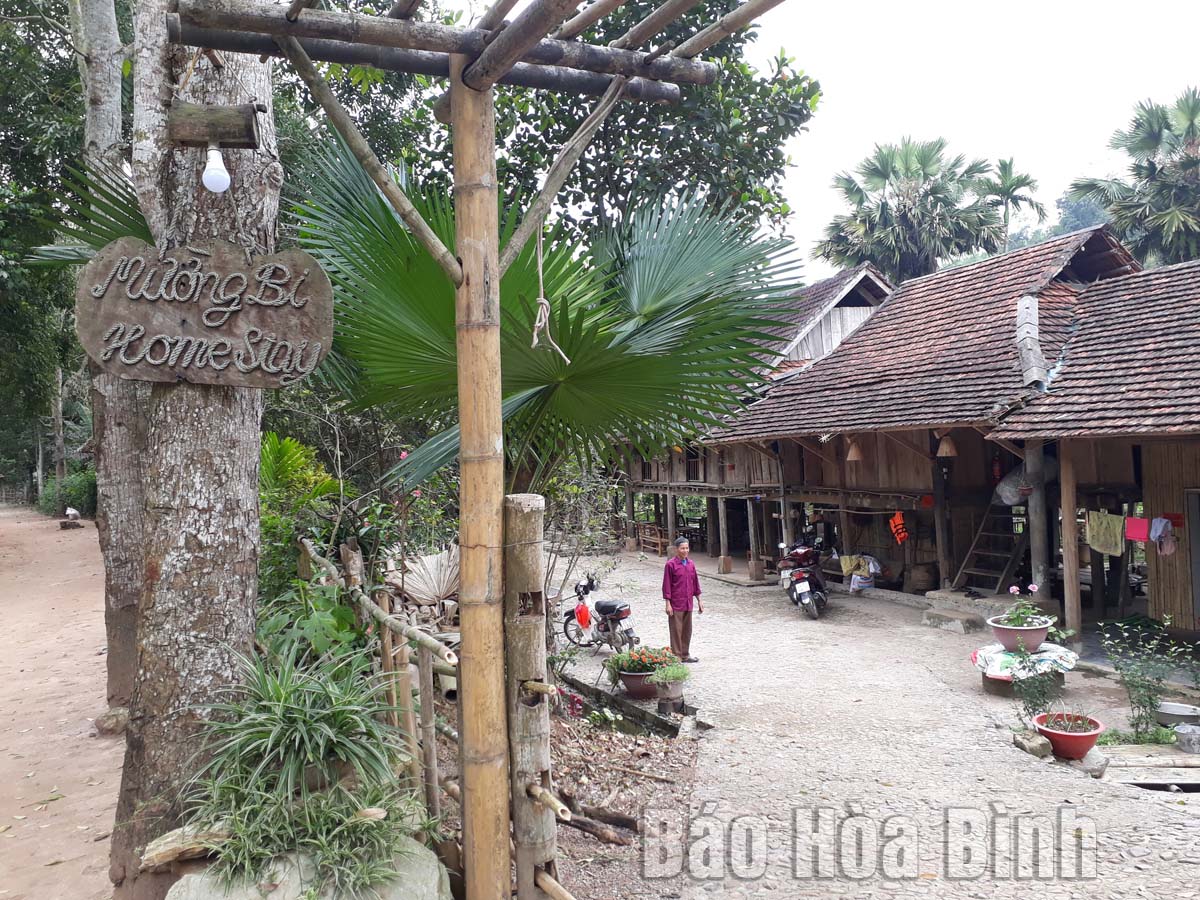 (HBO) – Sung hamlet of Da Bac district's Cao Son commune is home to more than 70 Dao ethnic minority households.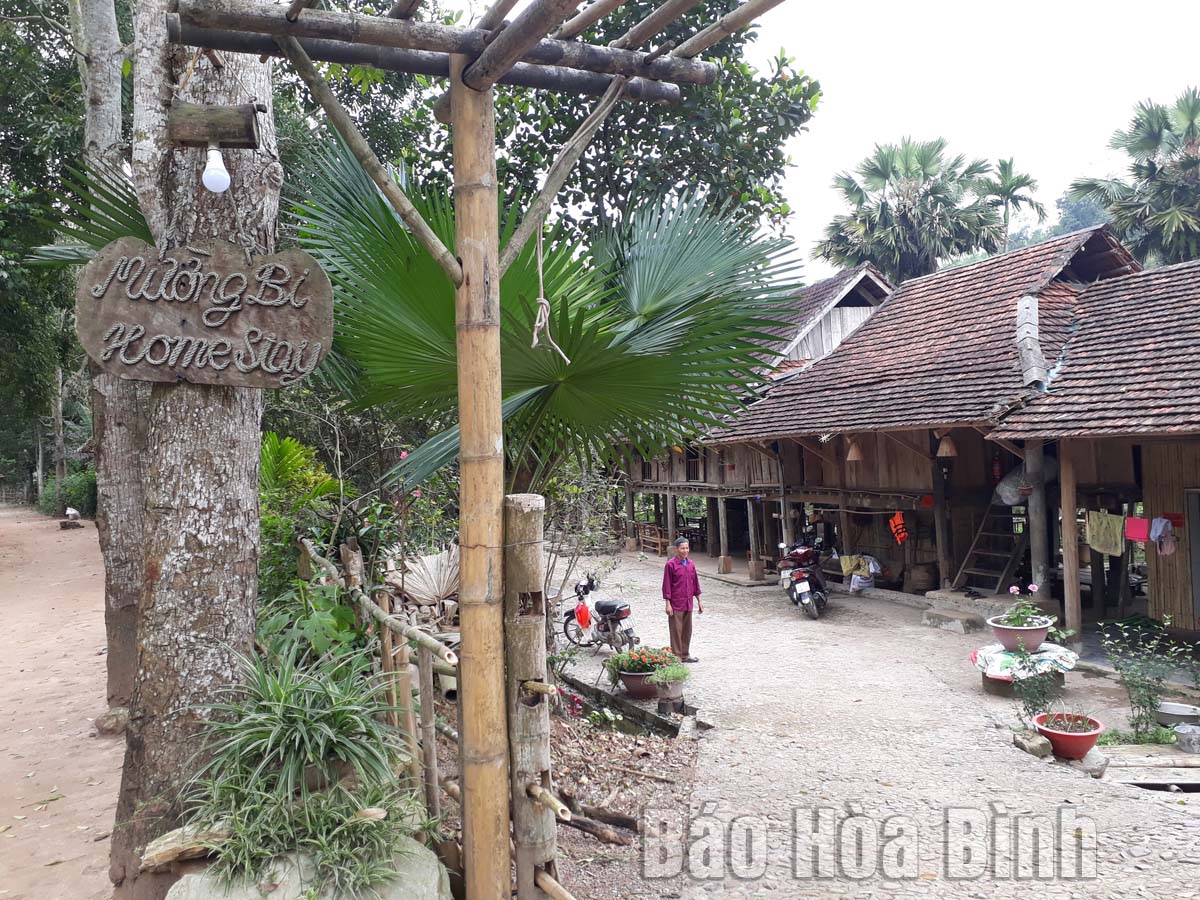 Muong ethnic people in Luy Ai hamlet in Tan Lac district's Phong Phu commune preserve their stilt houses and traditional cultural values in association with community-based tourism development.

From a locality that mainly engaged in agricultural production, Sung hamlet has become an attractive community-based tourism destination. In 2008, there were not many services for tourists. Now, the hamlet's roads have been concretised. Locals have poured capital into homestays. In particular, people still keep their traditional houses, maintain brocade weaving and revive their unique cultural features.
Dang Van Xuan, owner of a homestay establishment in Sung hamlet, said that over 70% of tourists who visit and stay overnight in the village are foreigners, adding that they are excited to experience the cultural characteristics of the Dao ethnic people.
He also said that an art troupe, a brocade weaving and a tour guide team have been set up todiversify the hamlet's services.
Coming to Sung hamlet, visitors can also bathe in herbal water from the traditional medicine of the Dao ethnic people and enjoy traditional dishes.
Luy Ai hamlet in Tan Lac district's Phong Phu commune where Muong ethnic minority people inhabit is also a community-based tourism site in the province. like Sung hamlet, tourism products of Luy Ai hamlet are stilt houses, the customs and habits, the beauty in daily life and the culture of the Muong ethnic people.
Dinh Cong Lon's family was one of the first households to involve in tourism activities in Luy Ai hamlet. His family upgraded their old stilt house which is over 30 years old to serve guests. Despite being refurbished, it still keeps the typical features of a Muong stilt house.
The development of community-based tourism has changed the lives of people in Sung and Luy Ai hamlets and other hamlets will also enjoy positive changes thanks to this orientation.
Preserving and promoting the fine traditional cultural values of ethnic minorities in association with tourism development is one of the important projects in the implementation of the National Target Programme on socio-economic development of ethnic minority and mountainous areas in the 2021 – 2030 period, with the first phase from 2021 - 2025, in the province.
It focuses on preserving and promoting traditional cultural values, fostering and training cadres who are in charge of cultural affairs as well as supporting cultural facilities and equipment for ethnic minorities and mountainous areas to improve the spiritual life for ethnic minorities in association with community-based tourism development.
The implementation of the project is expected to contribute to preserving and promoting the traditional cultural values of ethnic minorities in the locality./.