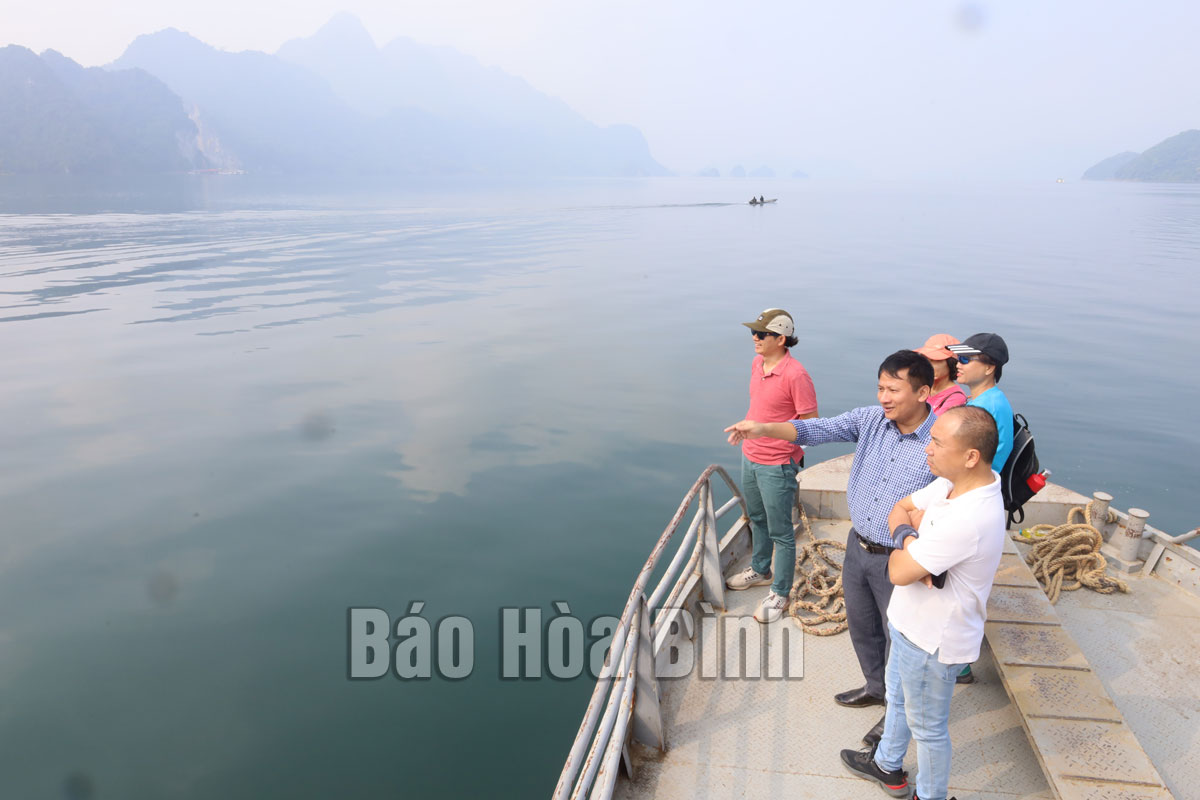 (HBO) - On November 7, a delegation surveying and evaluating the tourism resources chaired by the Department of Culture, Sports and Tourism collaborated with the Provincial Tourism Association, a number of tourism businesses and foreign experts to survey the places with the potential for developing new tourism products in Tan Lac and Cao Phong districts.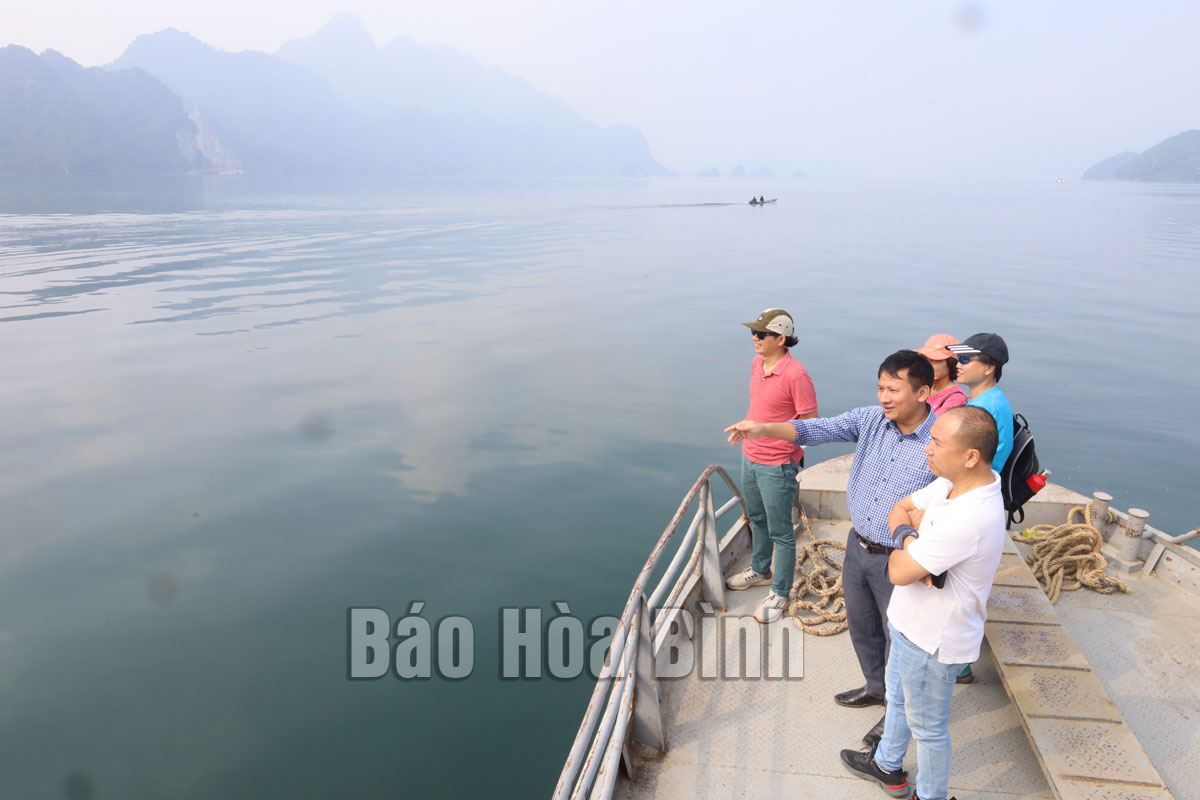 The tourism units and foreign experts were surveying the potential locations for developing new tourism products within the tourism area of Hoa Binh Lake .
The survey program was conducted in the lakeside hamlets of Thung Nai commune (Cao Phong), Suoi Hoa commune (Tan Lac), the focus is Mat Rong lake in Suoi Hoa commune… During the survey journey, the experts assessed the high potential tourism area withing the area of Hoa Binh lake with the majestic natural landscape. Besides developing resorts and tourism spots, the area of Hoa Binh lake has the advantage of developing the adventurous tourism sports, making a difference, such as cliff climbing, bumgi jumping...
Based on the opinions of the tourism units and the surveying experts, in order to build the models and products of high-quality tourism sports, in addition to exploiting the water sports. The initial survey results has added the new points, the resources, the products, the routes and projects. They have researched and proposde to build new experience products to put into reasonable exploitation, attracting and calling for the effective investment.