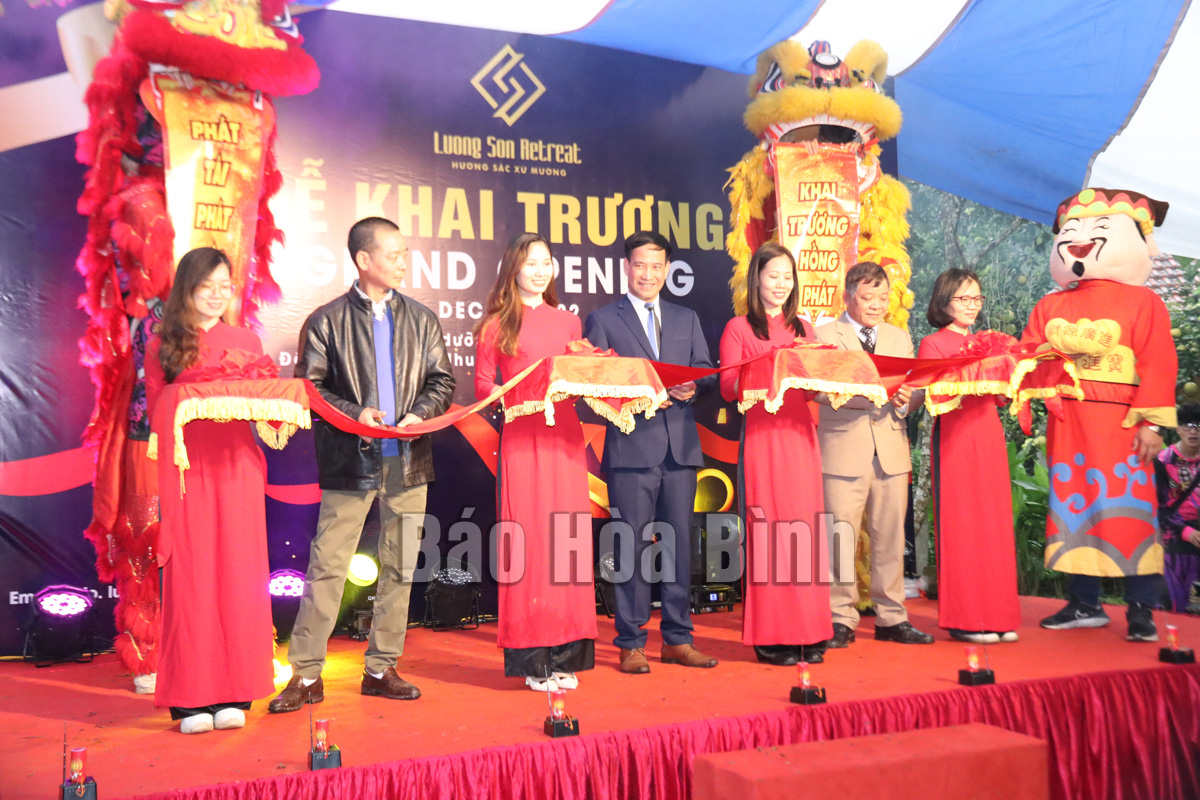 (HBO) - On December 10, Retreat Resort in Luong Son, in Dong Bung village, Nhuan Trach commune (Luong Son) officially opened, placing more marks on the tourism development in the district.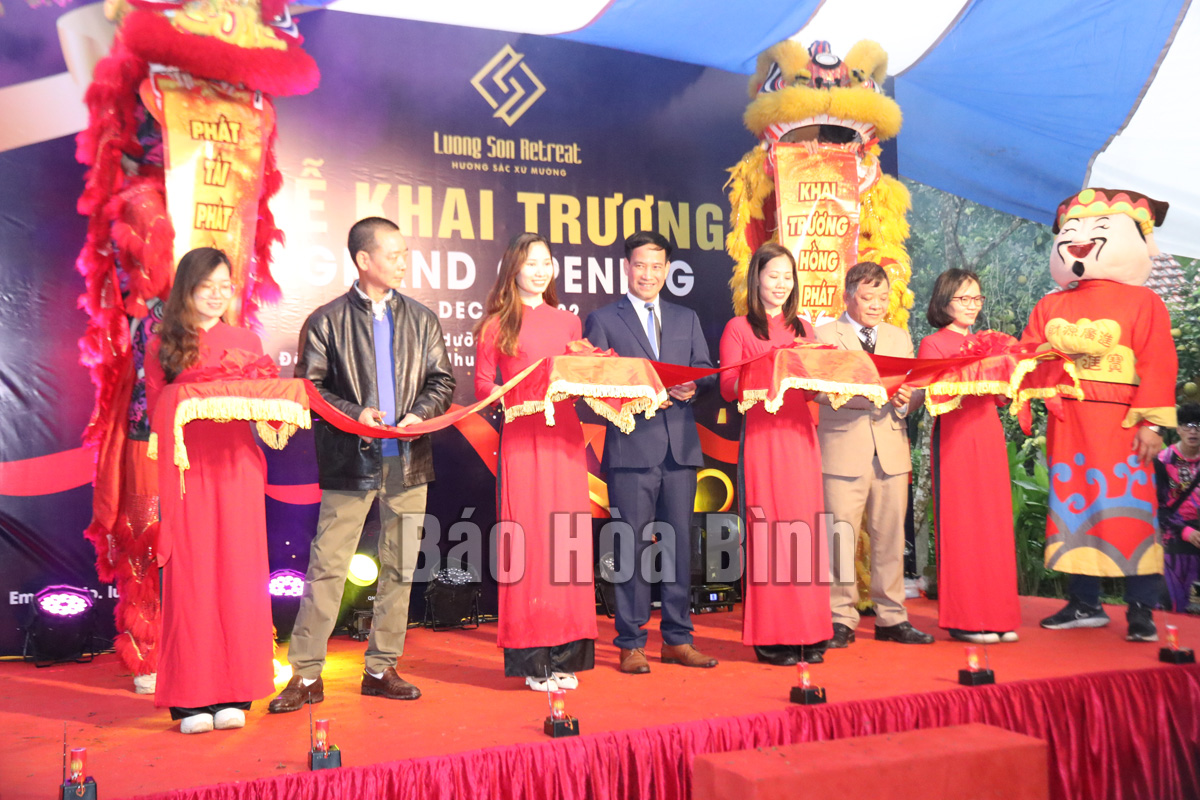 The delegates are cuttng the ribbon to open Retreat Resort in Luong Son.
Retreat Resort in Luong Son has been invested on an area of more than 1 hectare with a cost of tens of billions of dongs, having been built since 2018. The resort campus is invested with flower gardens, green lawns, pomelo gardens that are ripe and full of fruit, along with the traditional stone and brick walkways mixed with plants and trees, and lighting installed on the edge the aisles making the place luxurious.
At Retreat Resort in Luong Son, there are also many guest rooms with bold construction design of the ancient Vietnamese houses and typical stilt-houses of Muong ethnic group, which are used as a place for seminars and parties for hundreds of people...
The room area is designed in bold Vietnamese style.
In Retreat Resort in Luong Son, there is a swimming pool, an entertainment area for students, and many areas that open up the exploration spaces for any visitor.
According to the representative of the investor, Retreat Resort in Luong Son has bold flavors of Muong country, and it is an ideal weekend destination for tourists.
With the mission of bringing a close and friendly resort space, Luong Son Retreat has been continuing to improve and better serve the needs of customers, aiming to become a weekend destination for a large number of people in Luong Son district as well as the tourists inside and outside the province.