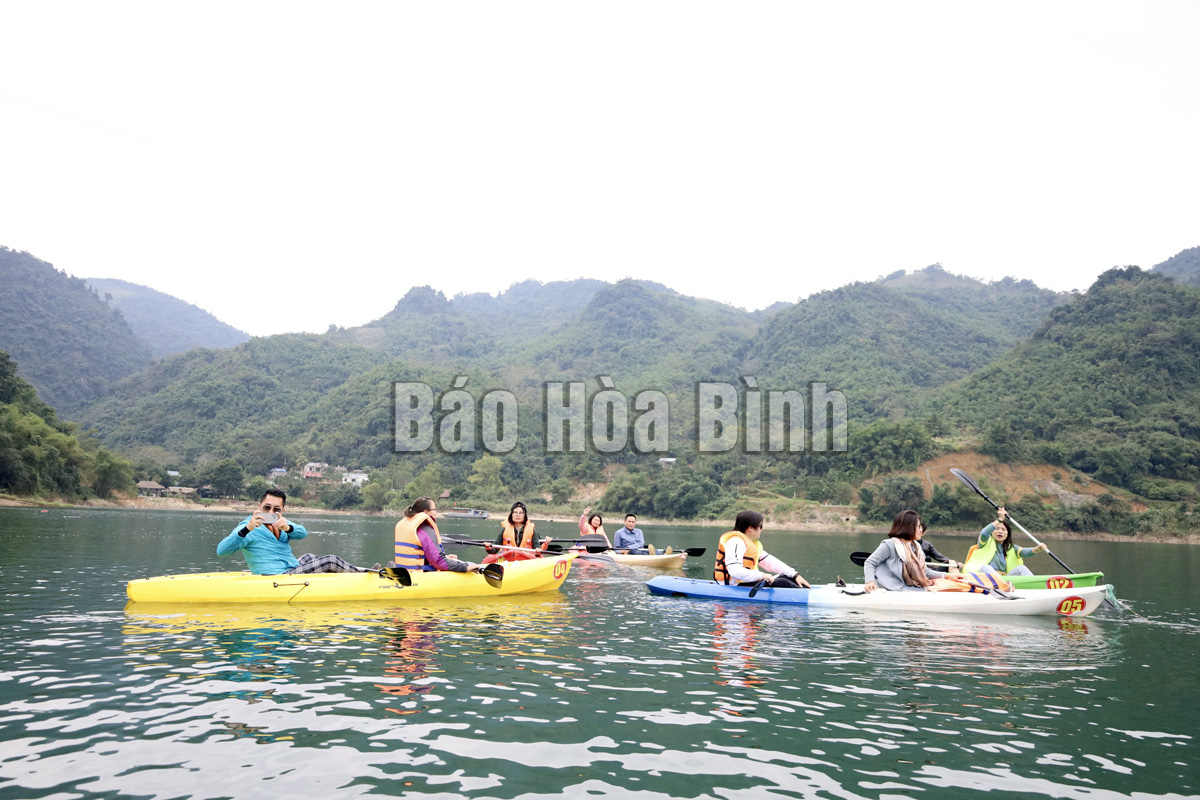 (HBO) - From December 5 to 7, the Department of Culture, Sports and Tourism welcomed the Famtrip delegation from Hanoi to survey and experience the products of sports and tourism within the tourism area of Hoa Binh Lake. The Famtrip delegation includes the representatives from the travel companies, the reporters from the central and provincial press agencies.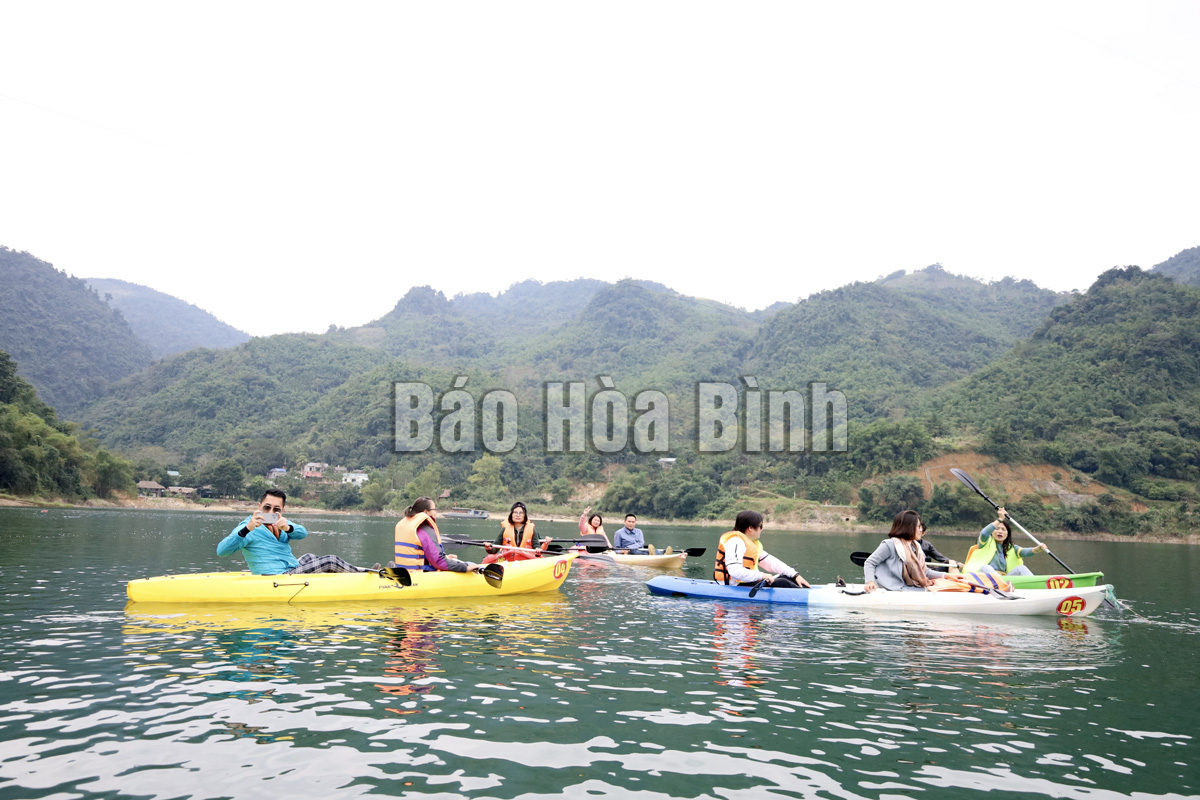 The Famtrip delegation are surveying and experiencing the tourism product of kayaking sports on Hoa Binh Lake.
The delegation has surveyed and visited Muong cultural space (Hoa Binh city) and the homestays in Muong village in Giang Mo, Binh Thanh commune (Cao Phong); Departing for a walk along the lake before going to the living places of Dao ethnic people in Toan Son commune, Bua Rong point and other lakeside points (Dung hamlet, Ke stream, Hien Luong bay, Ke village) in Hien Luong commune (Da Bac) ); surveying the weekend resort products along the lake and West hill (Mai Chau), visiting, experiencing high points and admiring the scenery within the area of Hoa Binh lake.
Surveying and experiencing the products of sports and tourism within the tourism area of Hoa Binh Lake has been creating a basis for the travel businesses to build and update new tourism products into tour programs in accordance with the needs and trends and direction, attracting tourists to the tourism areas. The press agencies have accompanied with the program to actively propagate, promote and introduce the tourism area of Hoa Binh Lake to domestic and international tourists.