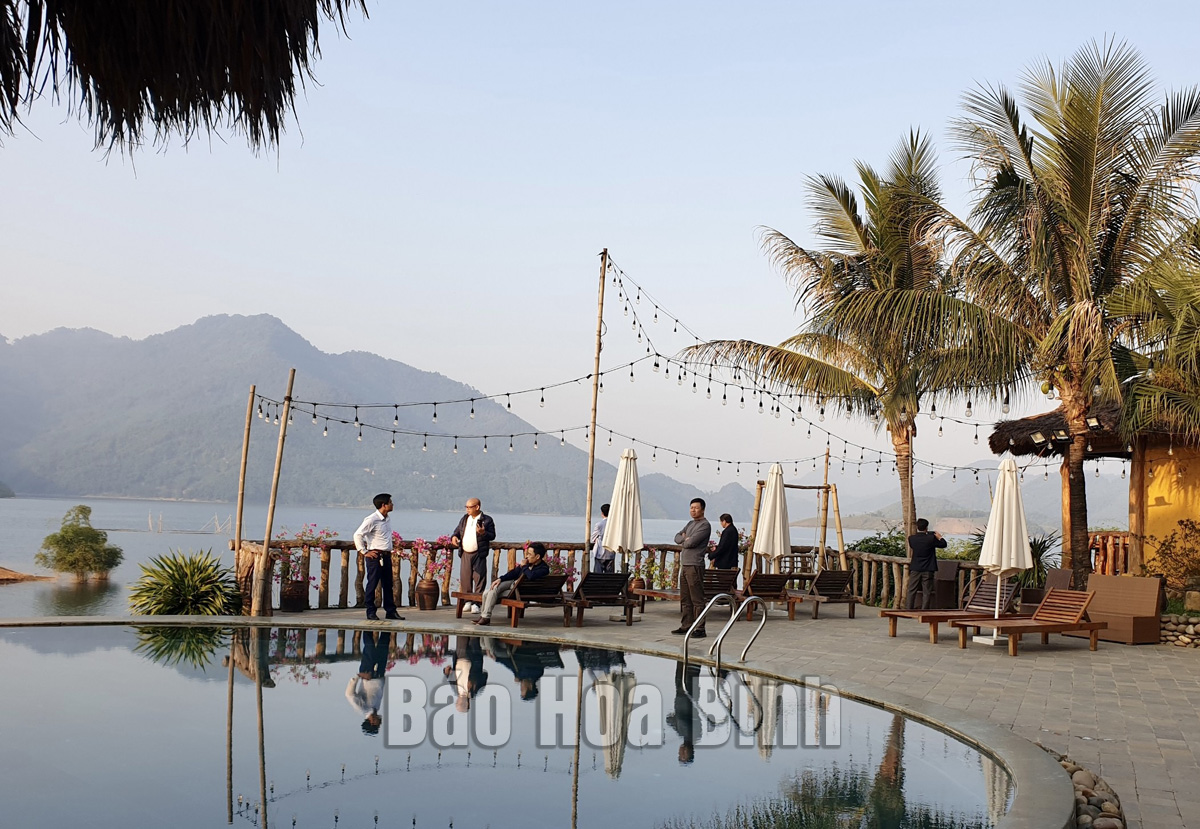 (HBO) - Tourism associations and companies from the northern provinces of Son La, Dien Bien, Lai Chau, and Ha Noi have visited Hoa Binh to survey tourism products in the province in a bid to promote tourism links among the localities.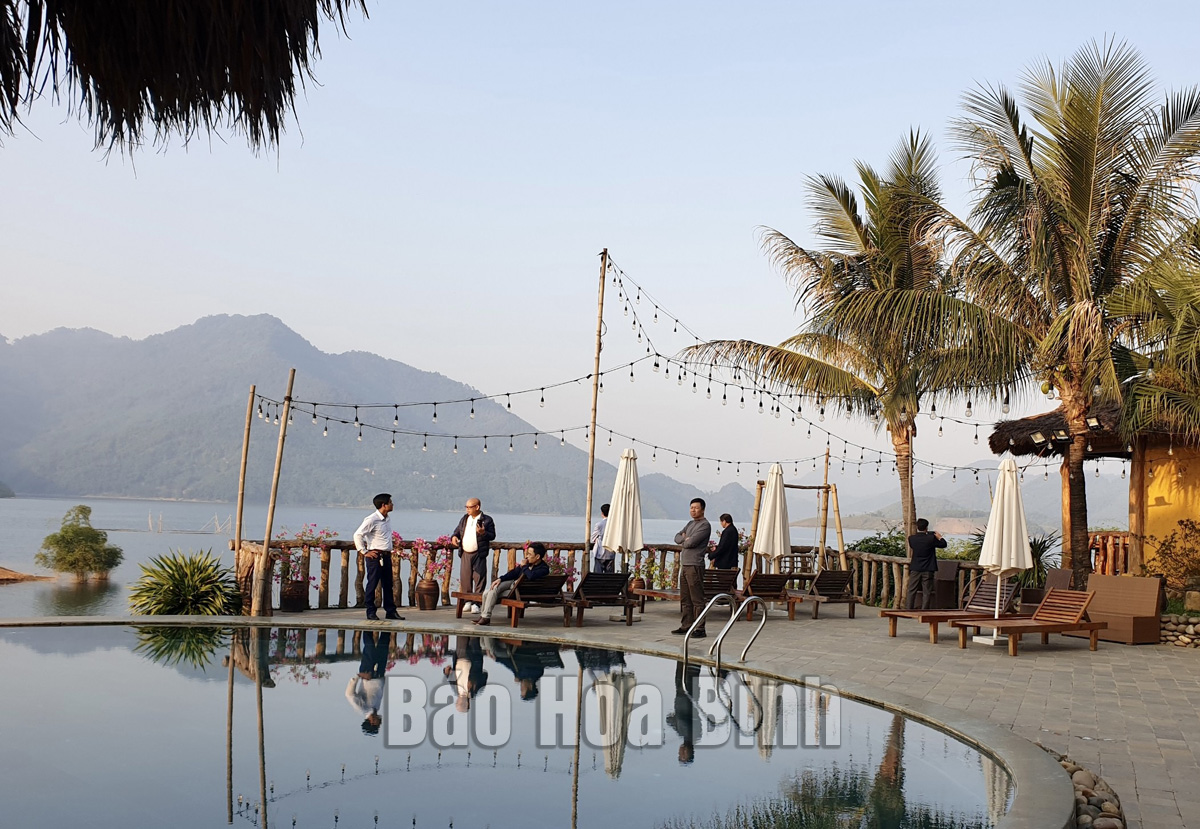 Representatives from tourism associations and companies in northwestern provinces visit and learn about the resort tourism model at Mai Chau Hideaway Resort in Mai Chau district's Son Thuy commune.
During their stay in Hoa Binh province, the guests experienced typical tourism services of the province including Vietnam Scientists Heritage Park in Cao Phong district, Hoa Binh Reservoir tourist area with numerous attractions such as Thac Bo God temple, Thac Bo cave, Suoi Hoa community tourism village in Tan Lac district, Mai Chau Hideaway resort, Ba Khan Village Resort, and Khoa Thanh hotel in Mai Chau district.
Nguyen Quoc Khanh, Chairman of Son La Tourism Association said that his team and he have a good impression of Hoa Binh province's tourism destinations.
Bui Xuan Truong, Deputy Director of Hoa Binh provincial Department of Culture, Sports and Tourism said that the four provinces of Hoa Binh, Son La, Dien Bien, and Lai Chau have many similarities in geography, history, and culture.
The provinces have also created typical tourism products, attracting domestic and international tourists. With its location adjacent to Hanoi capital, beautiful natural landscape, and rich cultural history, Hoa Binh has the potential and advantages to develop kinds of tourism.
The province's tourism industry is gradually exploiting its advantages, maintaining the growth of the number of visitors and tourism income, which contributes to socio-economic development, preserving cultural identity, promoting economic restructuring, creating more jobs, and increasing income for local people.
The province has recently paid attention to tourism cooperation.
Eight northwest provinces, Hanoi and Ho Chi Minh City signed a tourism development cooperation programme that focuses on cooperation in state management of tourism, tourism product development, promotion activities, human resource development, and public-private cooperation.
The tourism associations of Hoa Binh, Son La, Dien Bien, and Lai Chau provinces have also signed a cooperation agreement on tourism development.
Vu Duy Bong, Chairman of Hoa Binh provincial Tourism Association, said that the cooperation programme concretises the signed agreement and promotes the tourism products of the four provinces for prosperity and development of each province and the region as a whole./.