(HBO) – Not only blessed with many natural landscapes, Hoa Binh also boasts various masterpieces created by generations of local residents, including the terraced fields system in mountainous areas which has become one of the attractive spots for holiday-makers.
A view of Mien Doi terraced fields in Lac Son district.
Terraced fields are testaments to the will and creativity of people in adapting to natural conditions. They are very popular in hamlets and villages with many hills and mountains.
The most beautiful and largest terraced fields are mainly located in Lac Son, Cao Phong, and Tan Lac districts.
Visitors, who first set foot in Mien Doi commune (Lac Son) will get a nice surprise because a place just more than 100km from Hanoi capital boasts beautiful masterpieces no minor to terraced fields in Mu Cang Chai (Yen Bai) or Hoang Su Phi (Ha Giang).
In Muong Thang, Yen Thuong (Thach Yen commune) has the most beautiful terraced fields with a total area of over 100 ha.
According to Vice Chairman of the People's Committee of Thach Yen commune Bui Van Tuong, there are many terraced fields in the commune, but the most beautiful and widest areas are located in Rom Khanh hamlet.
Local residents are proud that the terraced fields not only help ensure food security, but also attract tourists.
Taking a shortcut in Thach Yen commune, visitors can reach Mien Doi commune – the land of magnificent terraced fields of the ancient Muong land in Lac Son.
In Mien Doi, most of the rice land is terraced fields, but the most beautiful and largest areas are located in Voi Thuong and Dom hamlets. Not only having terraced fields, Mien Doi is also the cradle of Muong culture.
Terraced fields and pristine forests in Mien Doi create a harmonious beauty of masterpieces created by human and landscapes bestowed by the nature.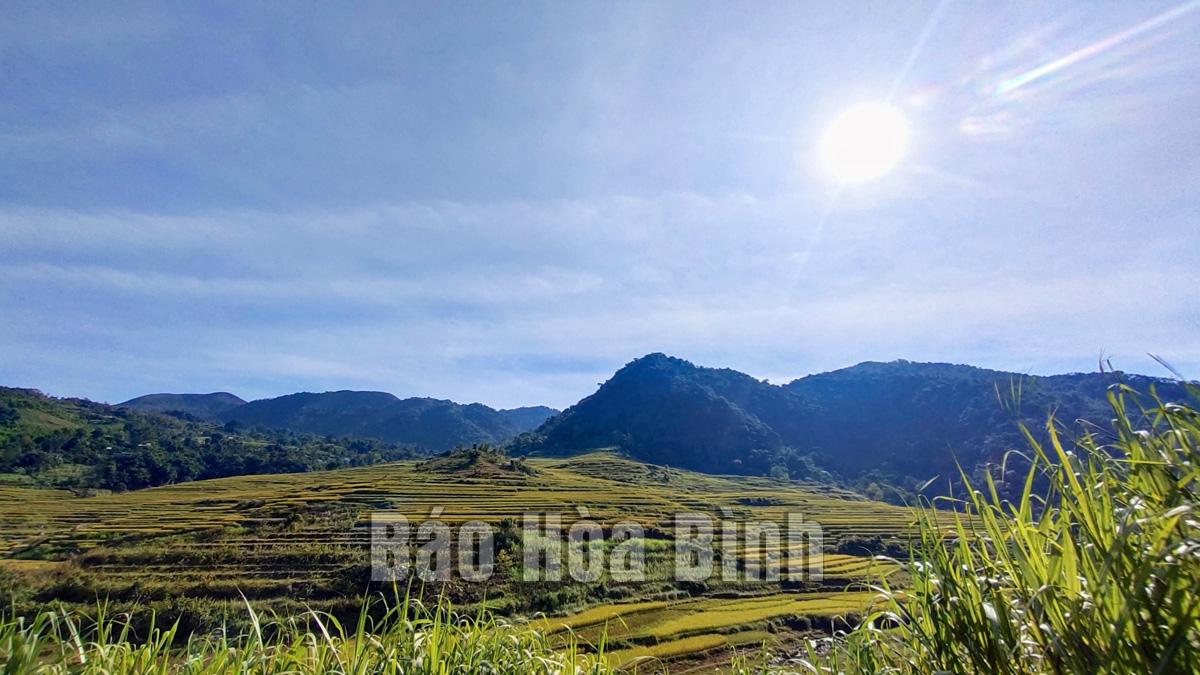 A terraced field in Rom Khanh hamlet, Thach Yen commune (Cao Phong district).
According to vice secretary of the Party Committee of Mien Doi commune Bui Van Bich, the locality has welcomed many visitors in recent years.
Tourism development is expected to open up great opportunities for local people to escape poverty and promote new-style rural building, he said./.