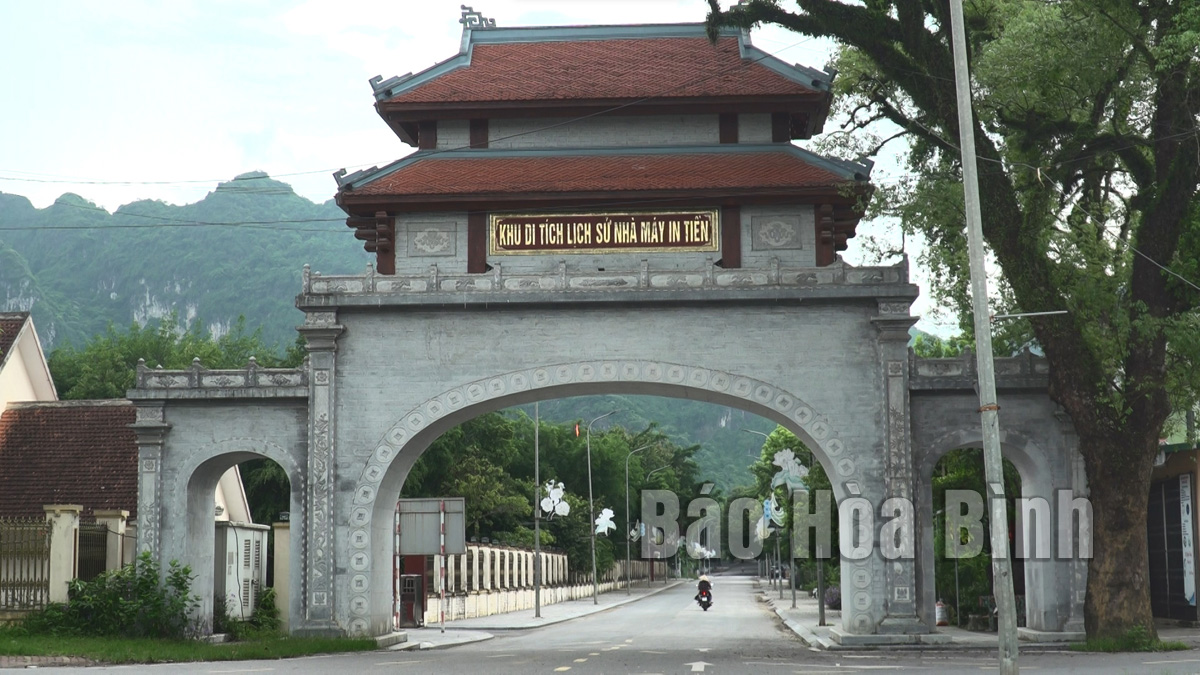 (HBO) – A historical site of Vietnam's first banknote-minting factory based in Chi Ne coffee plantation in Phu Nghia commune, Lac Thuy district, is a popular tourist attraction, especially on the occasion of the August Revolution (August 19) and the National Day (September 2).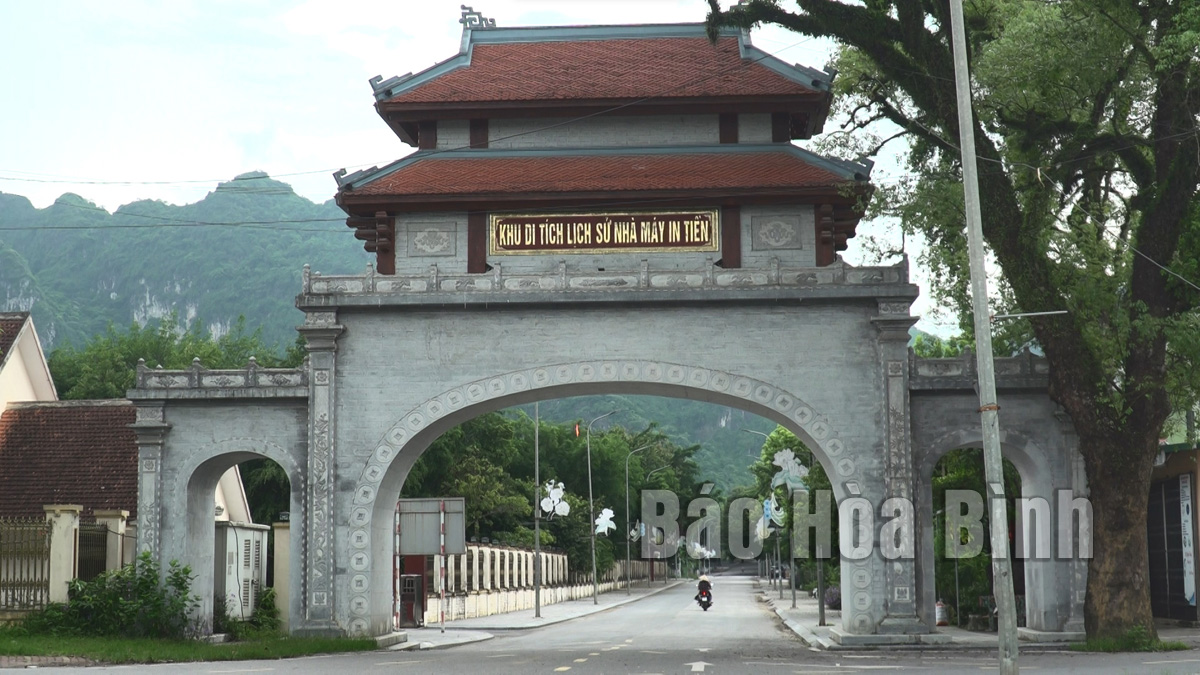 Photo: Tourists visit the historical site of Vietnam's first banknote-minting factory in Lac Thuy district.
In the late 19th century, French colonialists issued licenses to their bourgeoisie to enter Lac Thuy land to occupy land, establish plantations, promote tax collection, and exploit forest and land products.
Between 1893 and 1899, in Lac Thuy district, there were eight French bourgeois who occupied 11,445 ha of land.
One of them built the Chi Ne coffee plantation on an area of over 7,300 ha in Co Nghia commune (now Phu Nghia commune). In 1943, the plantation was sold to Do Dinh Thien – a patriotic Vietnamese bourgeois, for 2,000 taels of gold.
After President Ho Chi Minh declared the birth of the Democratic Republic of Vietnam (now the Socialist Republic of Vietnam) on September 2, 1945, the country faced difficulties with an exhausted economy, empty treasury, and severe famine.
To join the Government in addressing the difficulties, like many other Vietnamese intellectuals, Thien and his family offered financial support which had a role to play in the establishment of the Vietnamese finance industry.
His Chi Ne plantation was selected to set up the first banknote-minting factory in the early days when the new government was established.
At the factory, the first Vietnamese banknotes with the largest denomination of 100 VND were minted, helping to affirm the position and sovereignty of the Vietnamese nation.
When the factory was operated at Chi Ne plantation, workers started working at about 3 or 4 am to avoid being detected.
From December 1946 to February 1947, about 400 million VND made in the factory was provided to branches and localities to buy weapons, food, and medicine to serve the resistance war against the French colonialists.
In 2007, the historical site of the banknote-minting factory at Chi Ne plantation was recognised as a national historical relic.
After the recognition, work to preserve and promote the site's value was quickly carried out. The People's Committee of Lac Thuy district made a detailed preservation plan which was approved by the Hoa Binh provincial People's Committee.
Covering an area of 15.64 ha, the national historic site includes an area of the factory, an area where President Ho Chi Minh visited, reception houses, parks, and gardens.
Tran Quoc Tuan, Chairman of the Phu Nghia commune People's Committee, said that over the years, the management and preservation of the historical site and the memorial house of meritorious people and officials are guaranteed.
The relic is a place to keep the historical imprints of a revolutionary period in the country. Over the years, it has welcomed tens of thousands of tourists to visit and study.