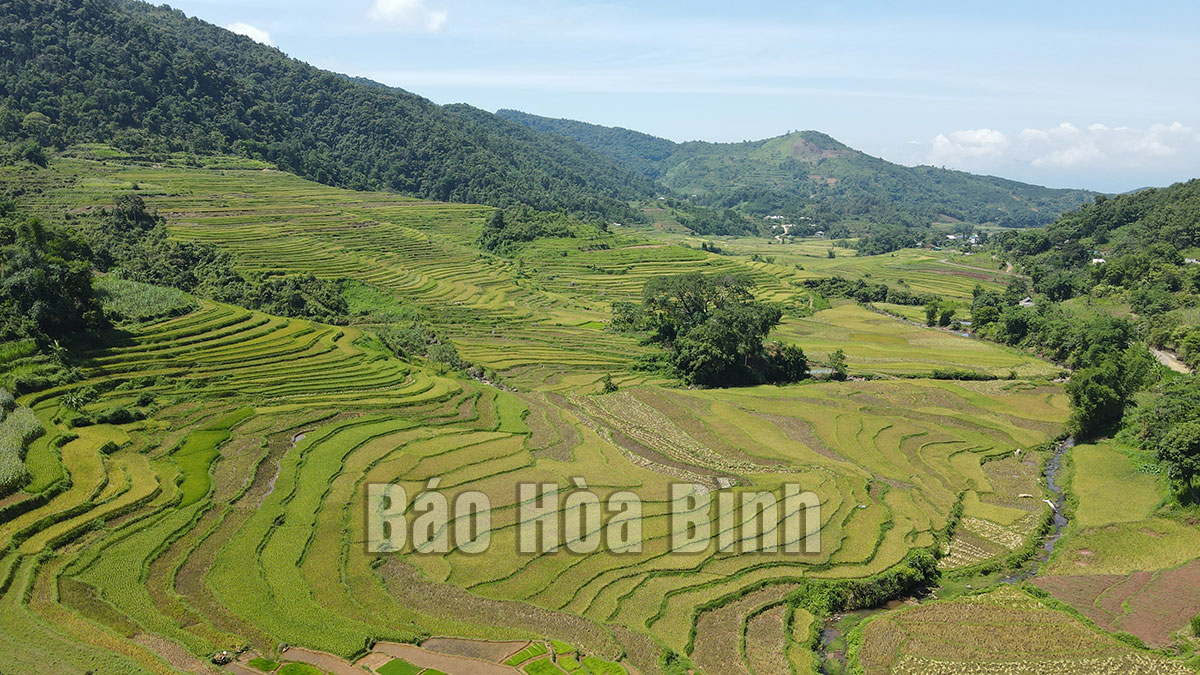 (HBO) – We visited the hamlet of Rom Khanh, Thach Yen (Cao Phong) on the last days of June to explore the stunning beauty of its terraced paddy fields dyed in a golden glow by ripening rice. Multi-layered terraced fields stand out among the green colour of the northwestern mountains and forests, promising to be an appealing destination for travellers.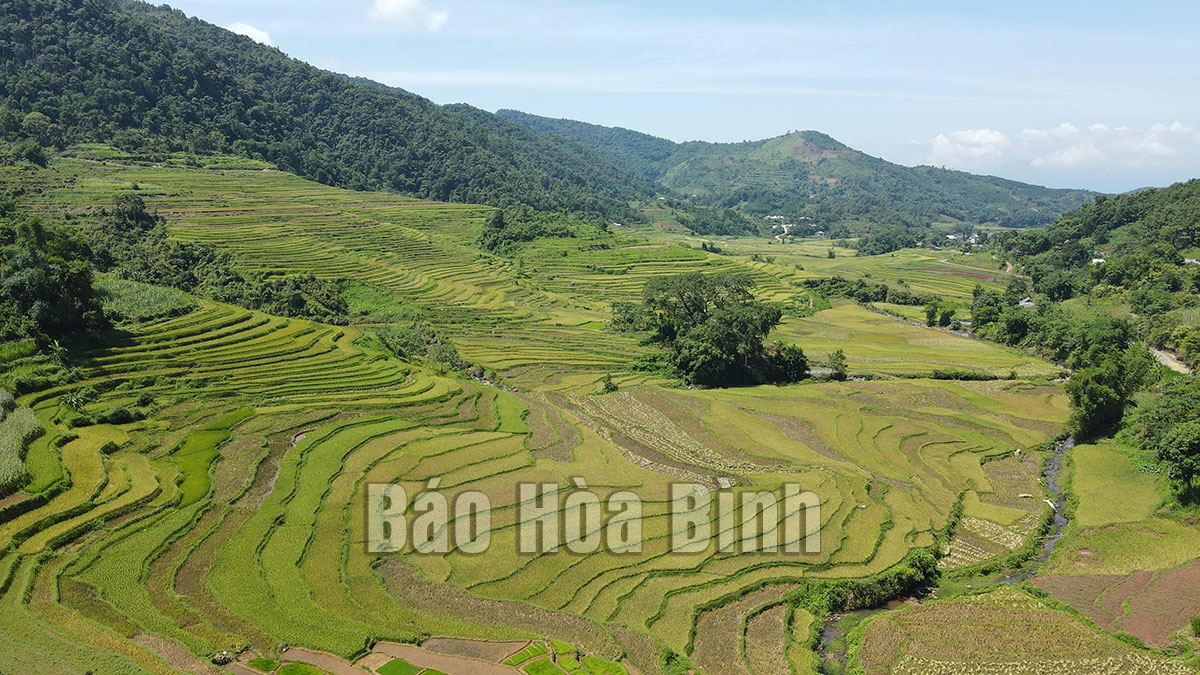 Breath-taking terraced fields in Rom Khanh hamlet, Thach Yen commune (Cao Phong).
From the highest point in the hamlet, we are amazed by the magnificent view of the terraced rice fields, which could be said to be great art works created by the local people and their resilience in hardship. The villagers, both men and women, are racing against time to harvest the rice crops on sunny days.
Bui Van Phuong, a villager of Rom Khanh, said cultivation in the land is hard work because of the rough terrain of the mountains. Villagers here have to make use of rainwater or channel water from nearby streams for irrigation, he said, adding that the use of machinery in farming has also contributed to increasing productivity and ease burdens on farmers.
Thach Yen commune is home to 5,033 people, 90% of whom are from Muong ethnic minority group, living in 12 hamlets. Local households mostly live off agriculture. The local mountainous terrain and lack of flat land have forced them to build terraced fields down the sides of mountains so as to produce enough food for their family.
In this year's spring season, Thach Yen people cultivated 150 hectares of rice, which has been expanded to about 150 hectares in the summer-autumn season thanks to abundant water supply.
The commune has well-preserved the beauty of Muong traditional cultures and customs, with stilt houses and unique cuisine. Local people have been actively shifting to higher-yielding crops and transforming bare hills into fruit farms.
Terraced fields have remained one of the commune's most popular destinations for tourists to explore. Bui Van Tuong, Vice Chairman of the communal People's Committee said the beauty of terraced fields here have yet to be brought into full play. He pledged that local authorities will accelerate promotion of local potential among investors and make tourism a key industry in the commune.
Tourism is hoped to help raise earnings and living standard of the villagers and boost local socio-economic development, he said./.