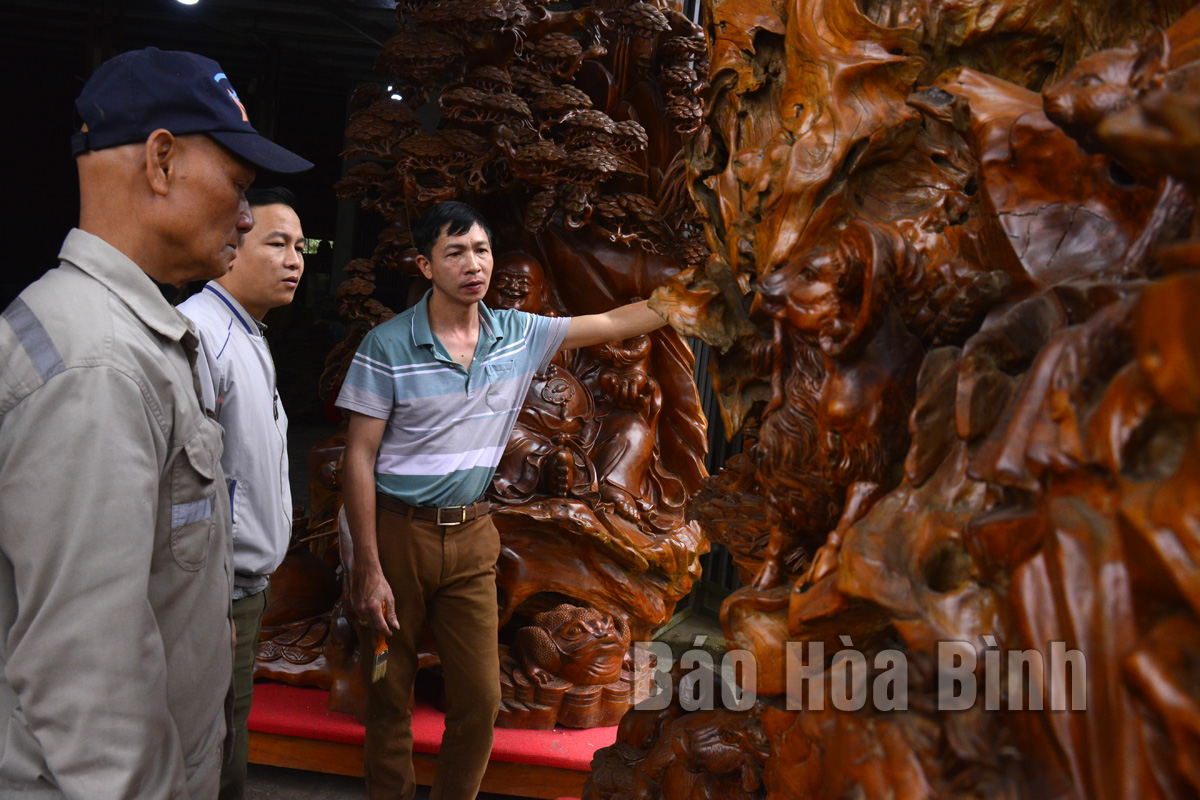 (HBO) - The craft of processing driftwood and ornamental stone has been existing in Lam Son commune, Luong Son district for nearly 30 years. In 2017, the locality was recognized as a craft village for making driftwood and ornamental stone by the Provincial People's Committee. The model and production scale have been invested in expanding, and the products are increasingly diversified, affirming the prestige in the market, contributing to the sustainable economic restructuring of the locality. Here are a few images of the activities of the driftwood and ornamental stone in Lam Son.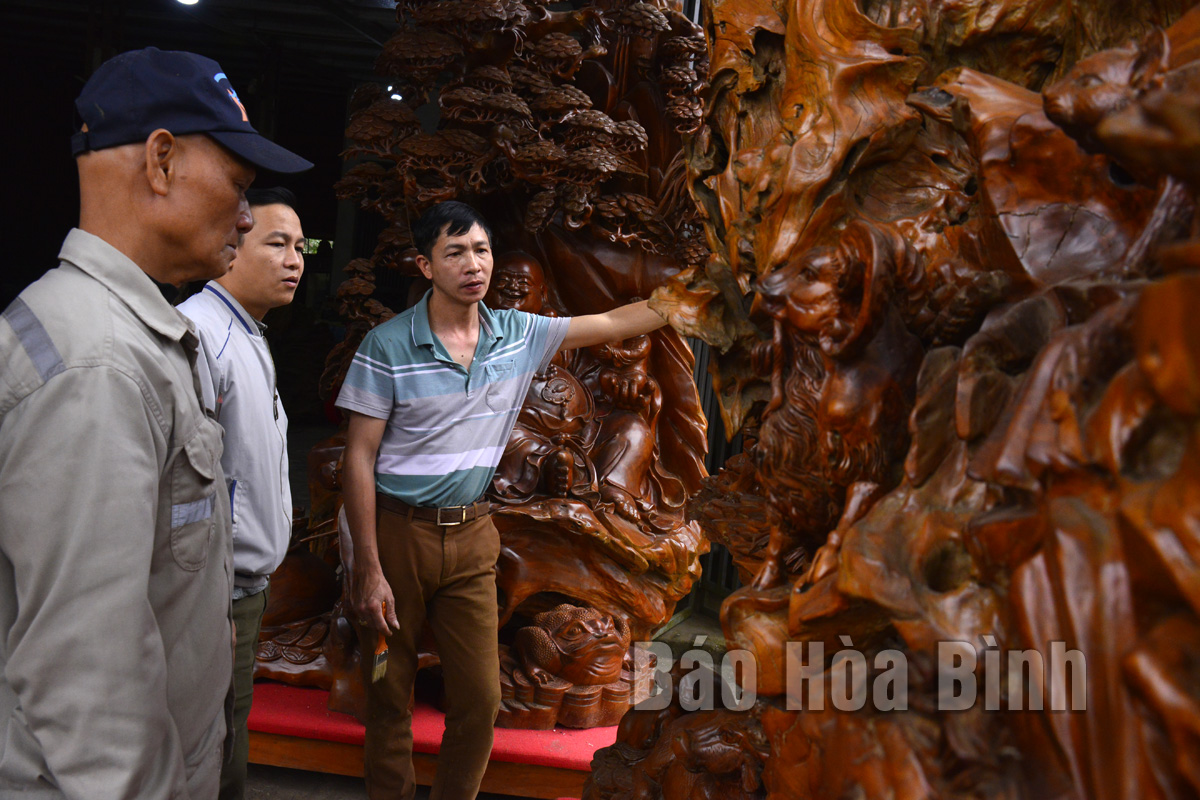 Currently, there are 53 households in the whole commune (mainly in Doan Ket hamlet) engaged in crafting driftwood and ornamental stone, the number of the skilled employee has also increased to more than 100 people.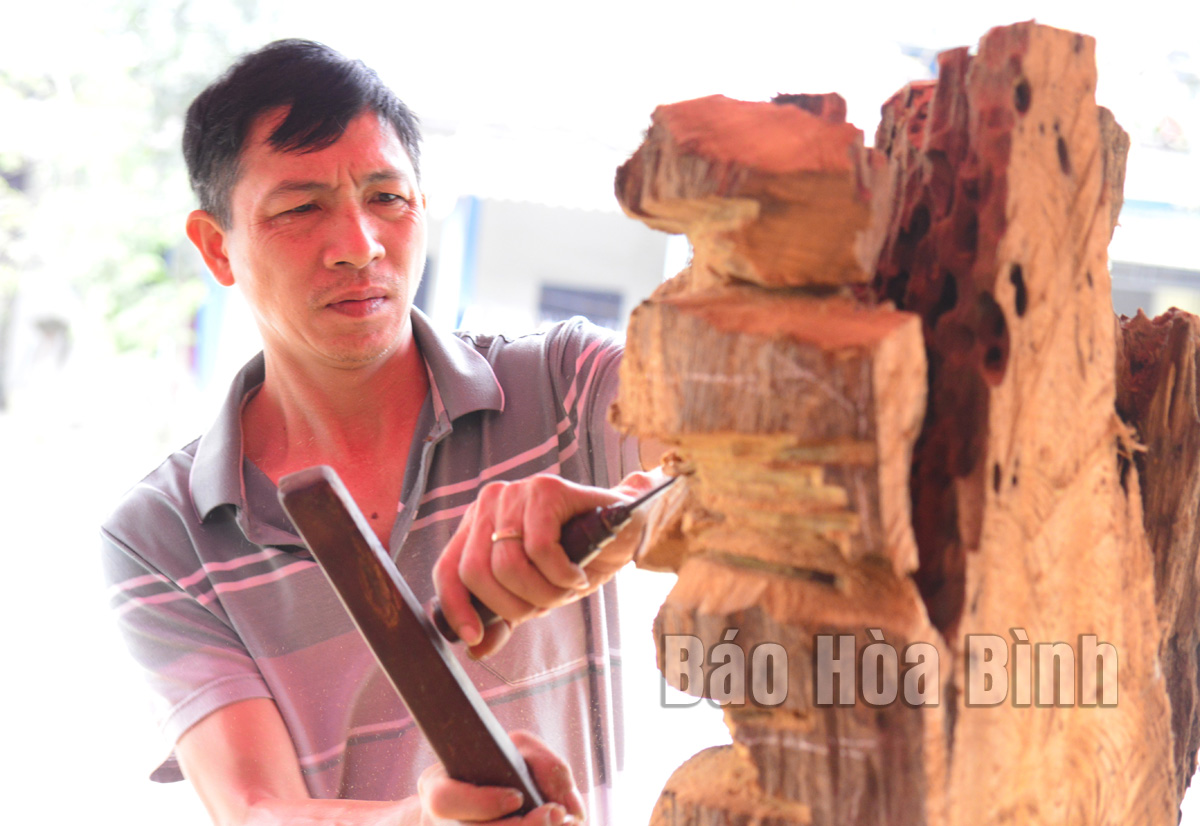 The driftwood requires meticulousness with the high artistic creativity.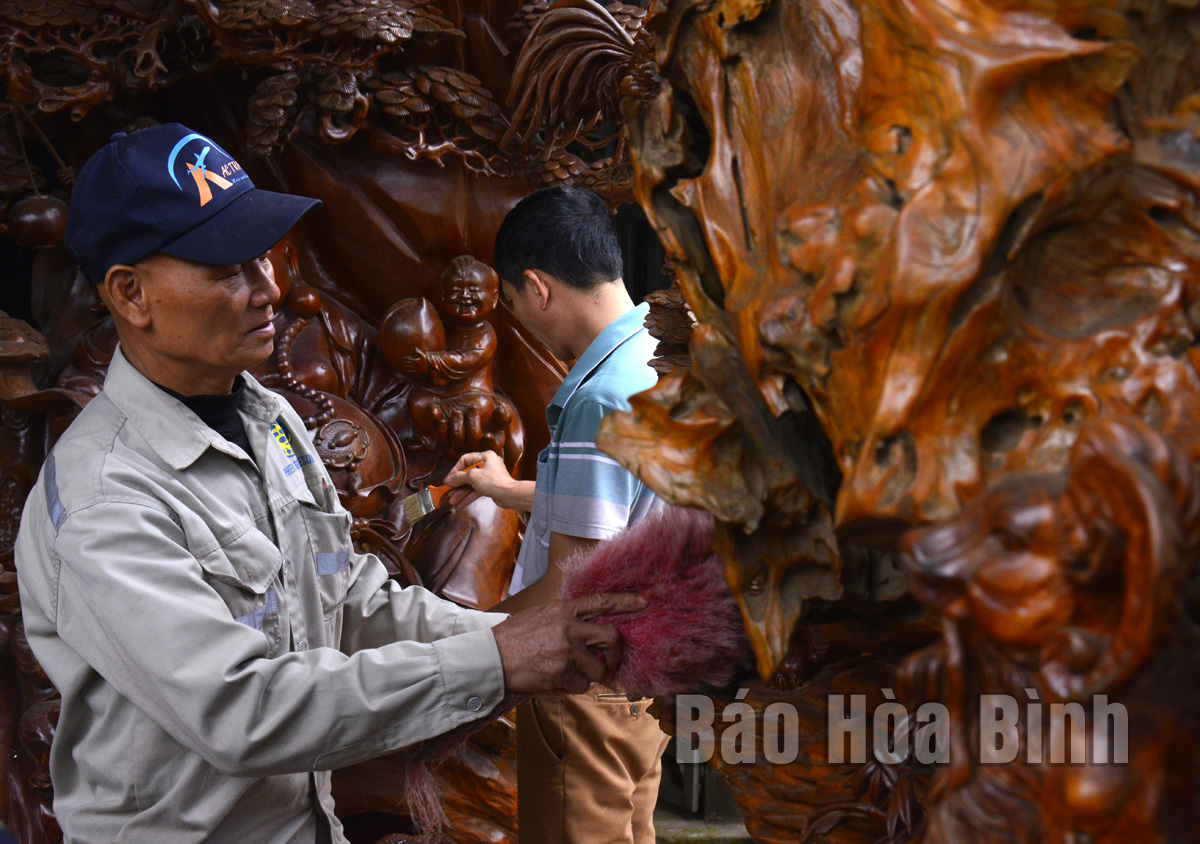 Most of the products made from driftwood are carved into statues of God of Wealth, Maitreya Buddha, Dat Ma Su To, mascots, animals, trees...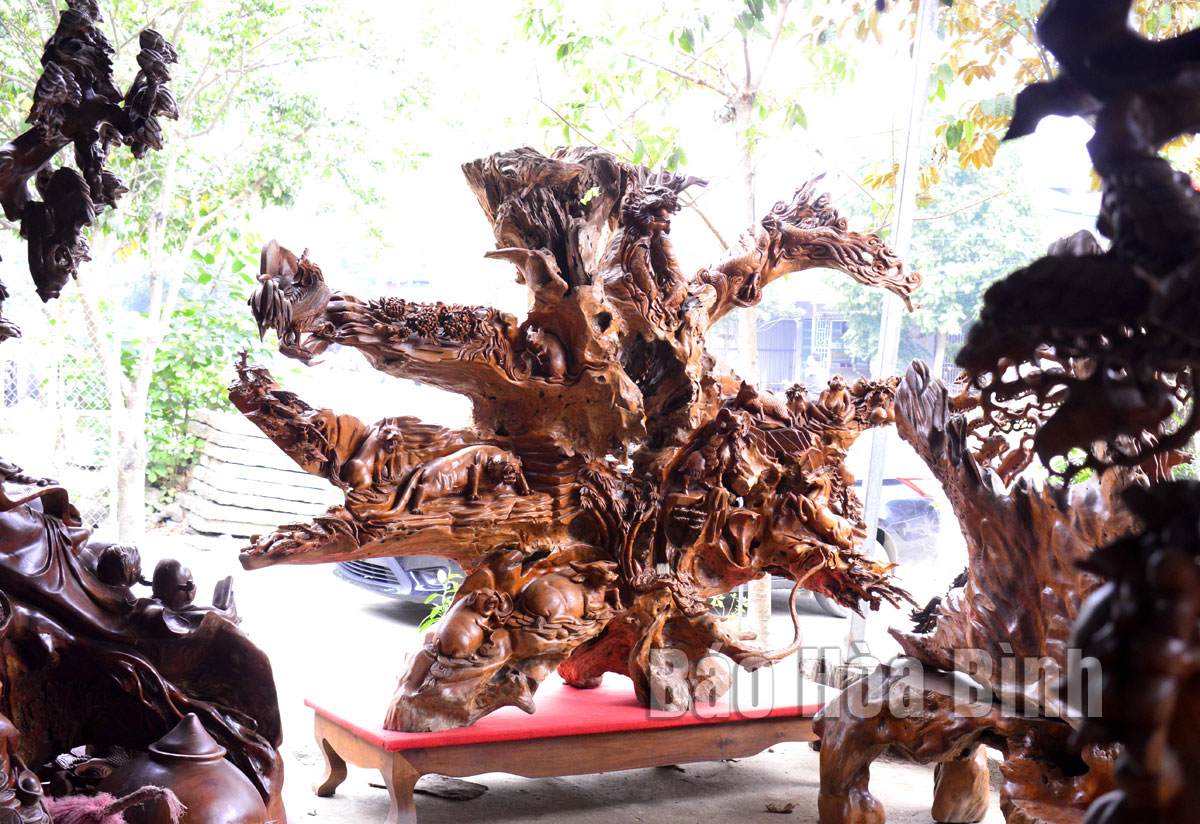 The products of the driftwood and ornamental stone of Lam Son commune regularly participate in fairs in the northern provinces and cities such as Hai Duong, Hai Phong, Nam Dinh, Ha Nam and some southern provinces.