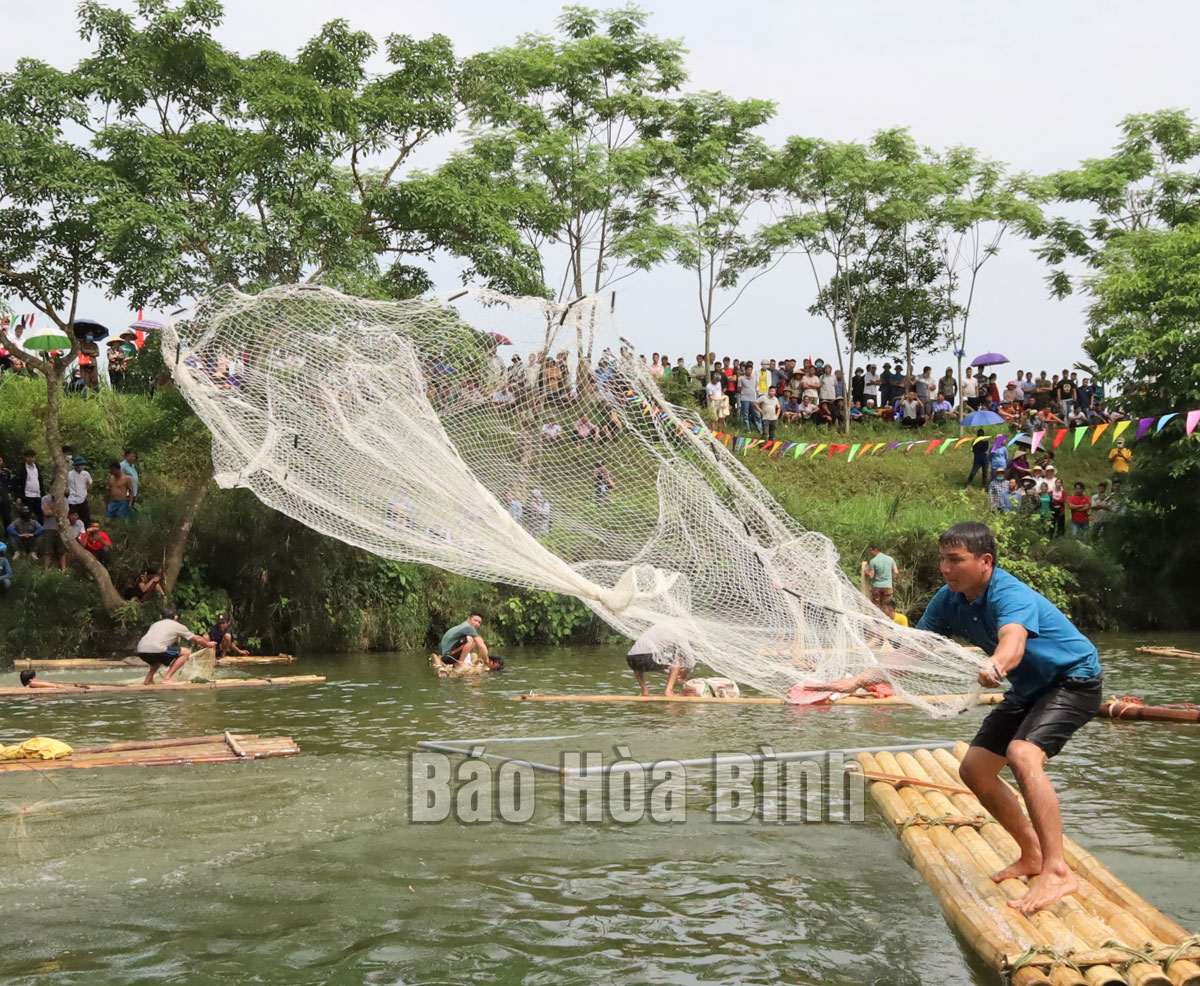 (HBO) - Taking place in 2 days (April 27-28), the traditional fishing festival in the stream in Lo Son commune is one of the unique festivals of Muong ethnic people in Tan Lac district. It not only arouses and tightens the solidarity, creates a spirit of hard working production, the festival also shows the responsibility between the people and the nature, and it is an opportunity to widely propagate the attitude respecting and preserving the precious natural resources to the people and visitors.
Fishing in streams carries the message of joining hands to protect aquatic resources and natural landscapes.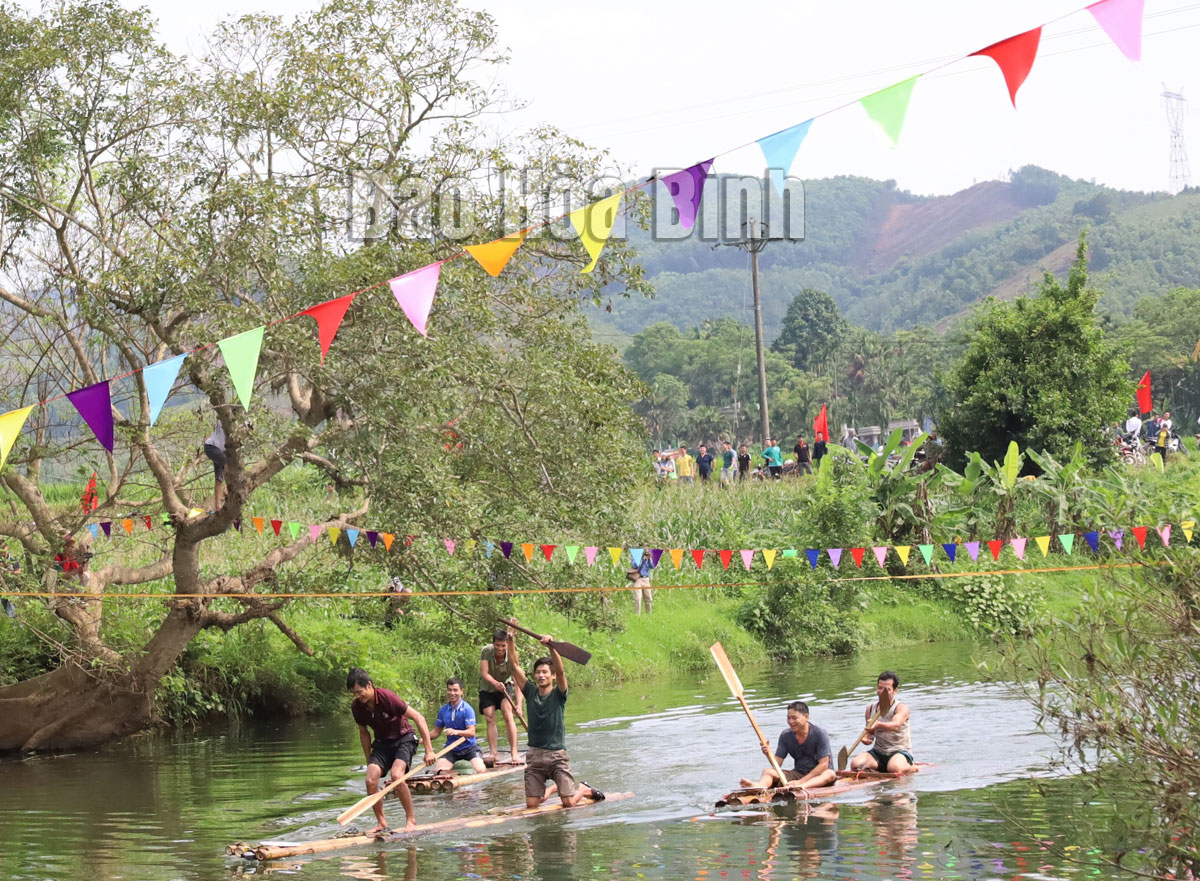 Being excited about the traditional rafting competition.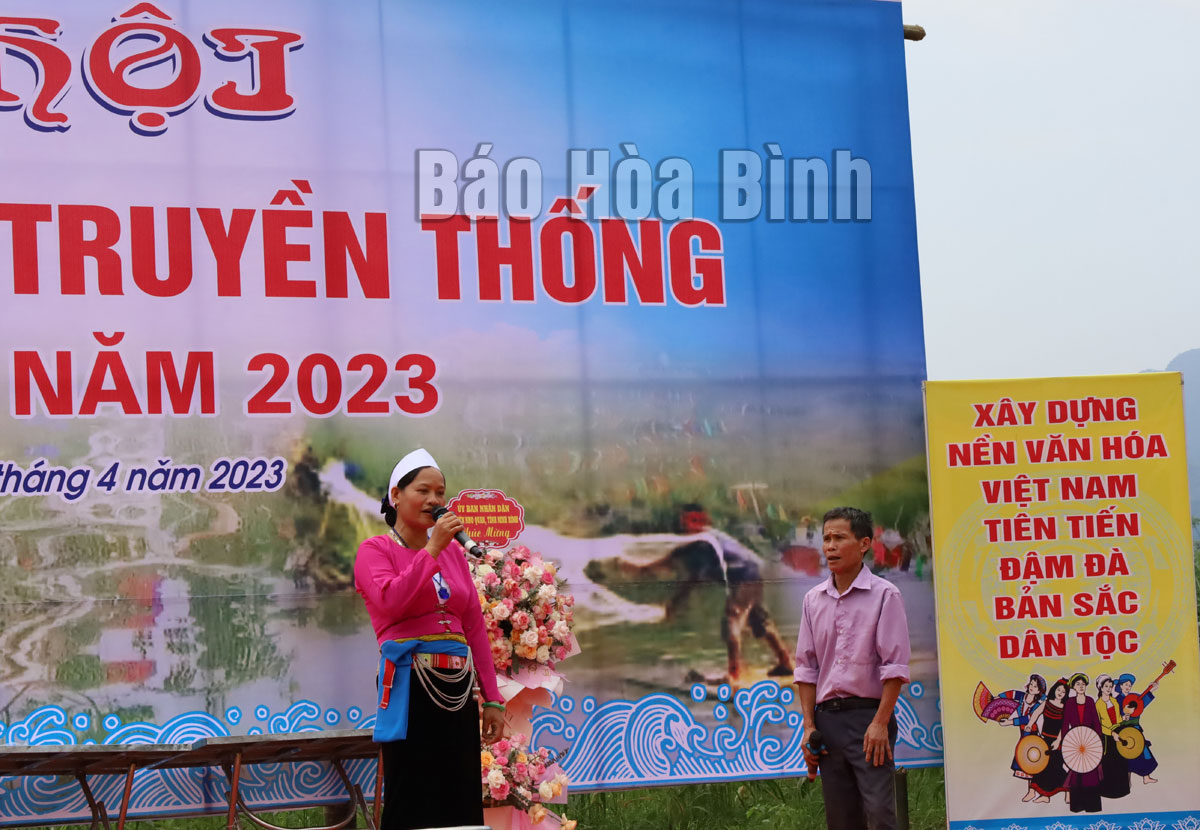 Exchanging love songs of Thuong Rang and Bo Meng during the festival.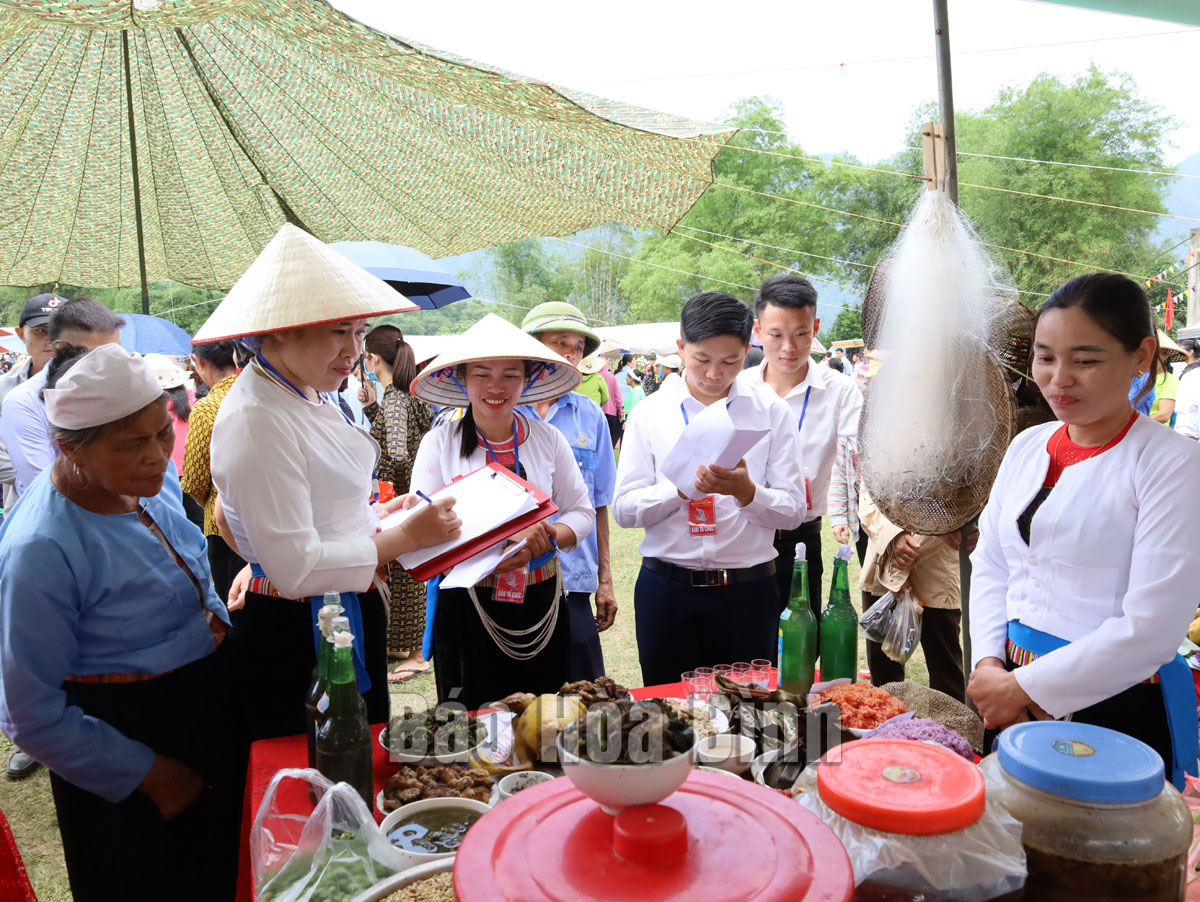 The women in the villages are showing off their skills in processing Muong cuisine.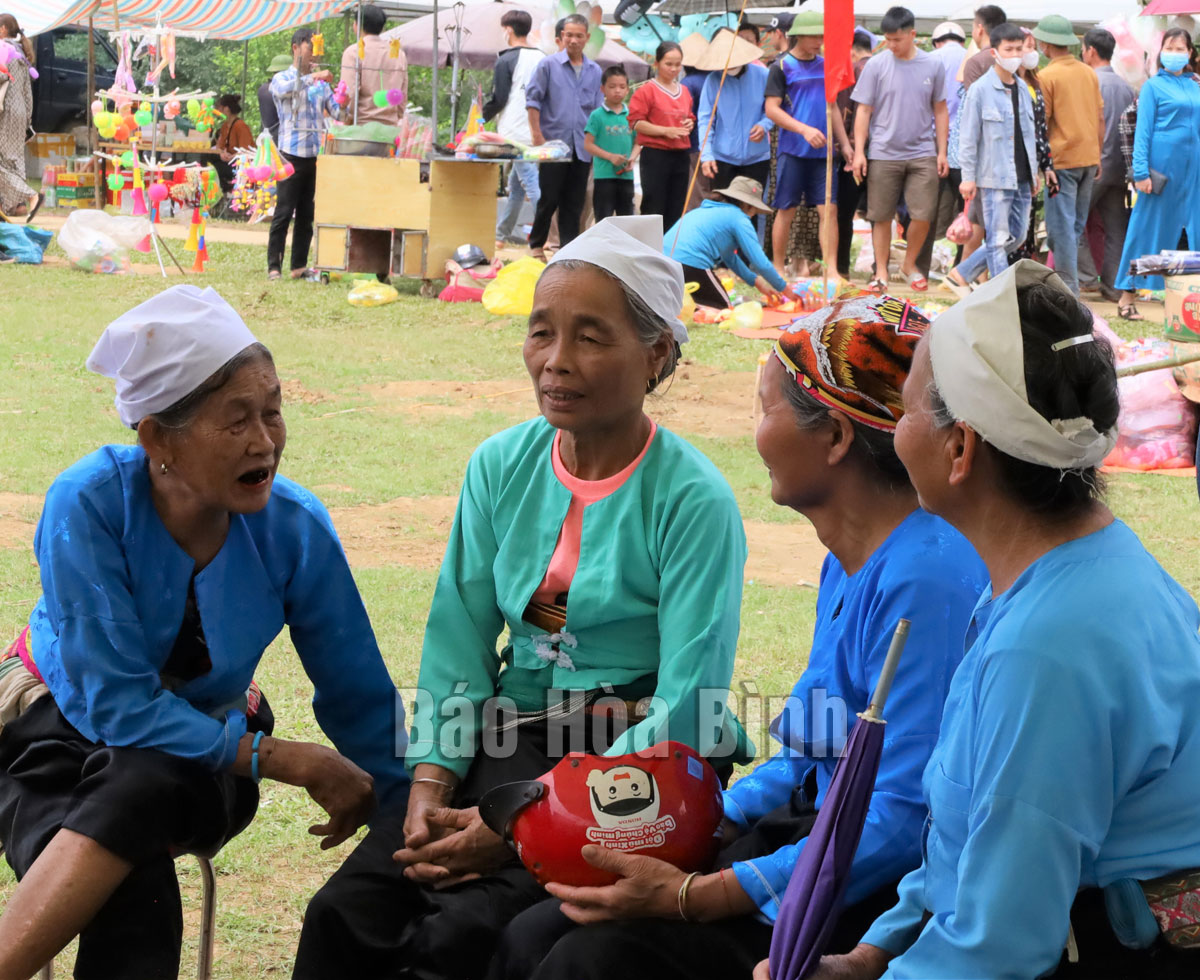 The fact that people of Muong Bi area attending the festival creates a joyful atmosphere, the emotional connection with the community.