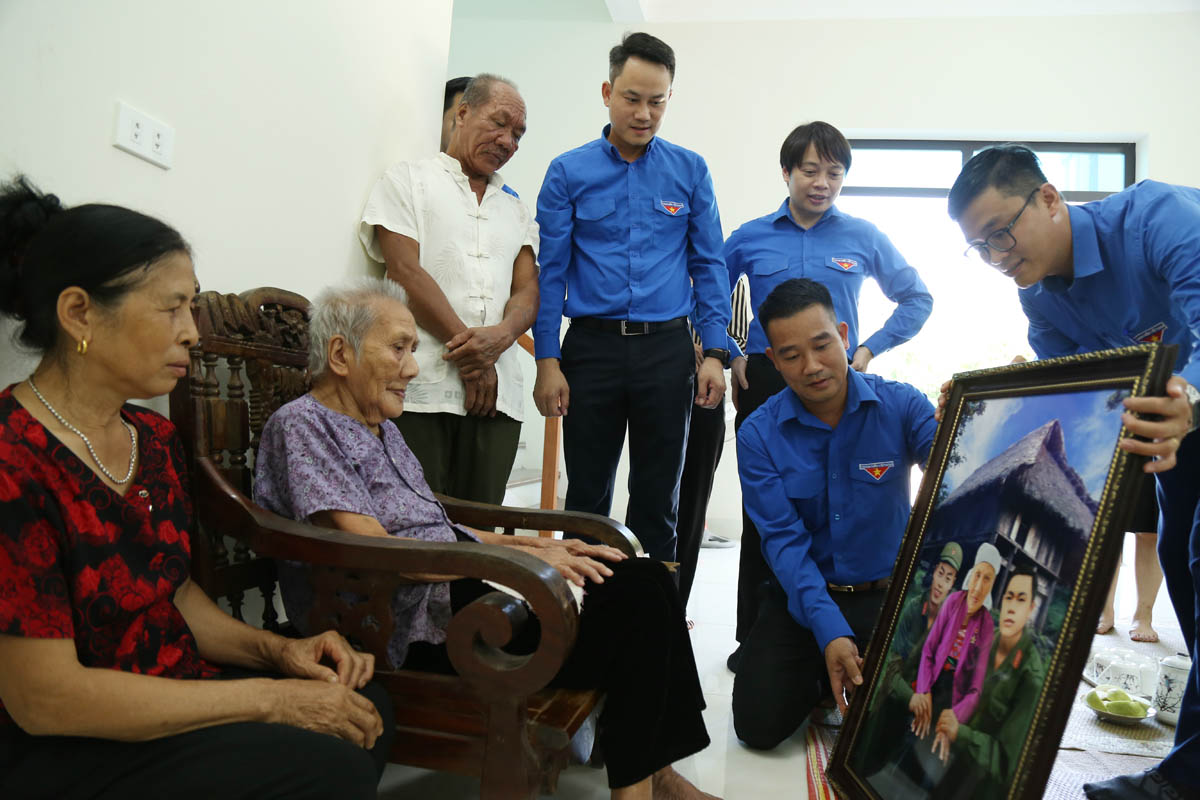 (HBO) – To mark the 76th anniversary of the War Invalids and Martyrs Day (July 27, 1947 - 2023), joining their peers nationwide, young people in Hoa Binh province have carried out a number of practical activities to express gratitude to revolution contributors such as caring for Heroic Vietnamese Mothers; presenting gifts and savings accounts, building houses, and giving assistance to families and children of war invalids and martyrs; and repairing and upgrading martyrs' cemeteries and monuments.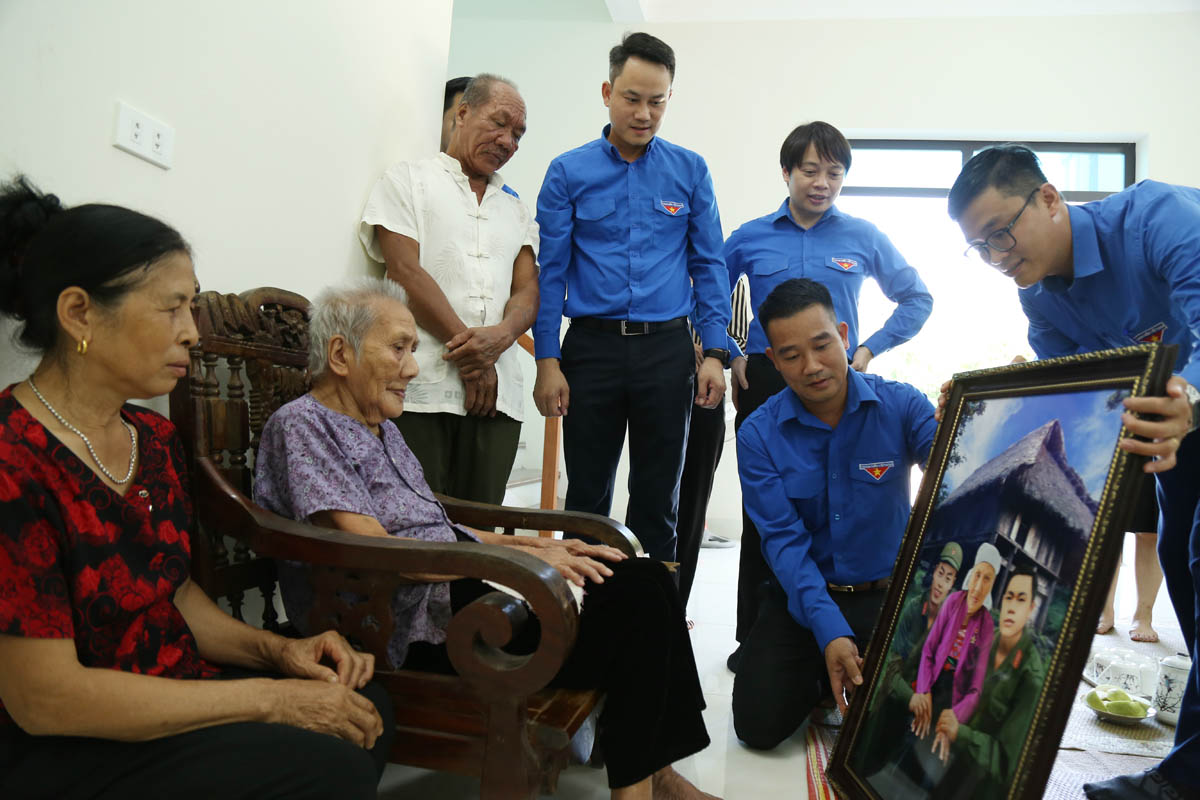 The provincial Committee of the Ho Chi Minh Communist Youth Union has used artificial intelligence to restore and combine photos of Heroic Vietnamese Mother Nguyen Thi Cho, who lives in May 2 hamlet of Hoa Binh commune in Hoa Binh city, and her two sons who fell down during wartime. This is a meaningful gift from the local youth to her.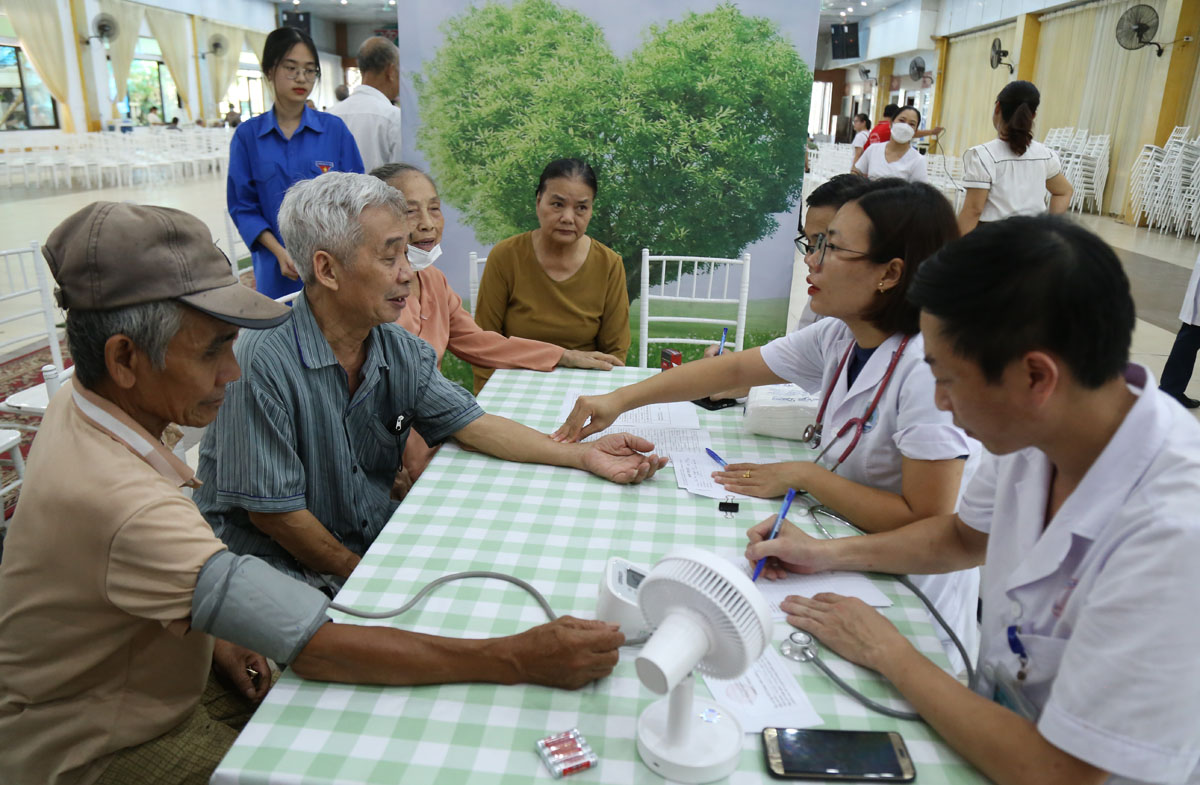 Young people in Phuong Lam ward of Hoa Binh city have coordinated with the provincial Hospital of Traditional Medicine to provide free health examinations and medicine to local war invalids and relatives of other revolution contributors.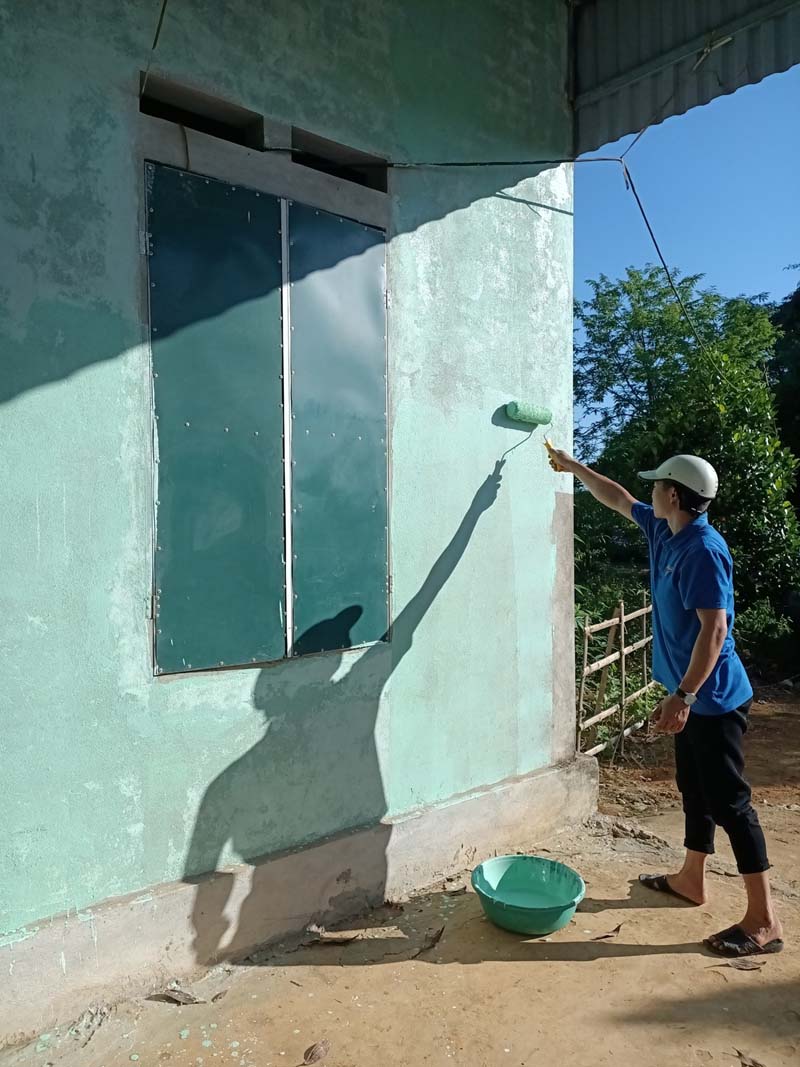 A youth union member of Hoa Binh city paints the house of a revolution contributor.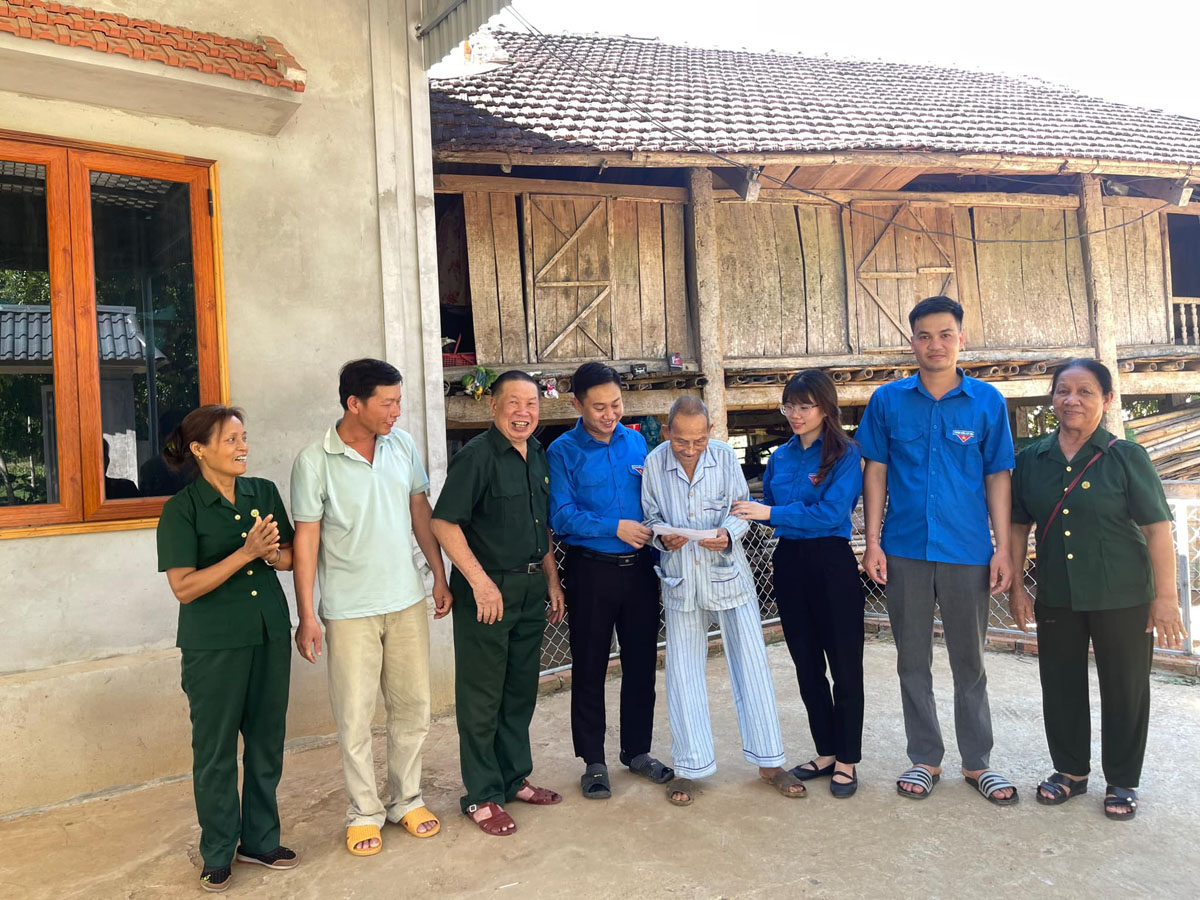 The youth of Yen Thuy district visit and present gifts to the family of a revolution contributor.