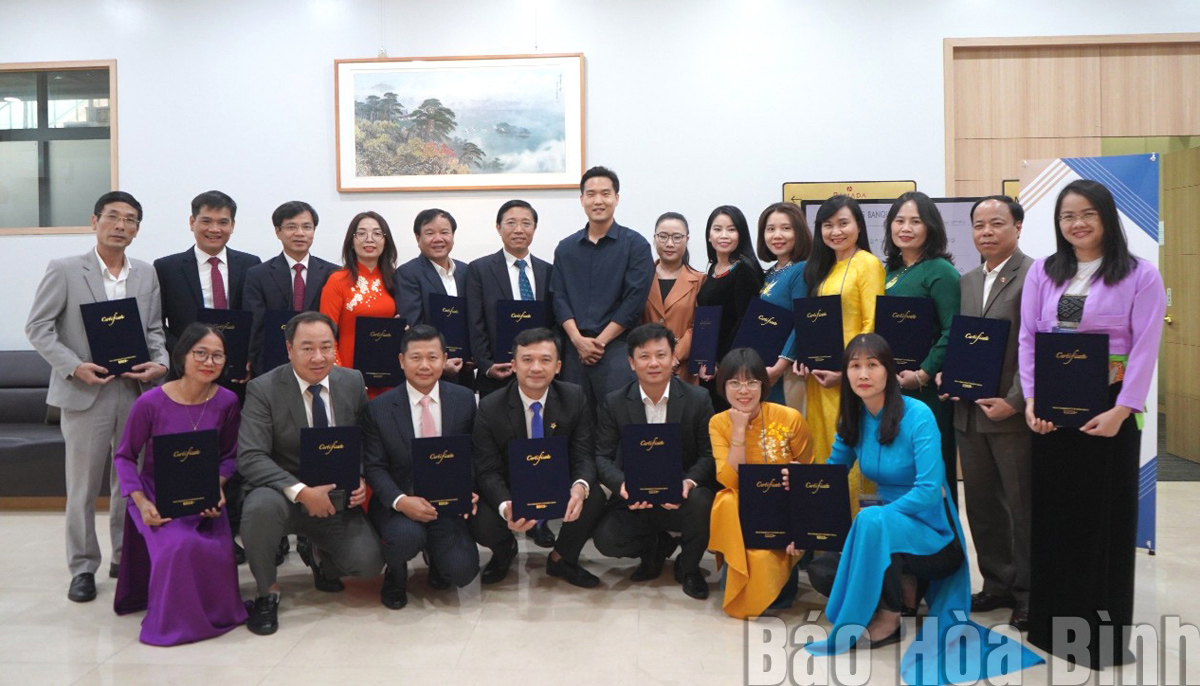 (HBO) - From September 12 - 23, in Seoul, South Korea, the Korea International Cooperation Agency (KOICA) organized a training program under the project "Supporting the Academy of Journalism and Communication to improve the the capacity of implementing the Govermmment's policy" in phase 2 with the coordination and the coordination of Hyundai Research Institute (HRI).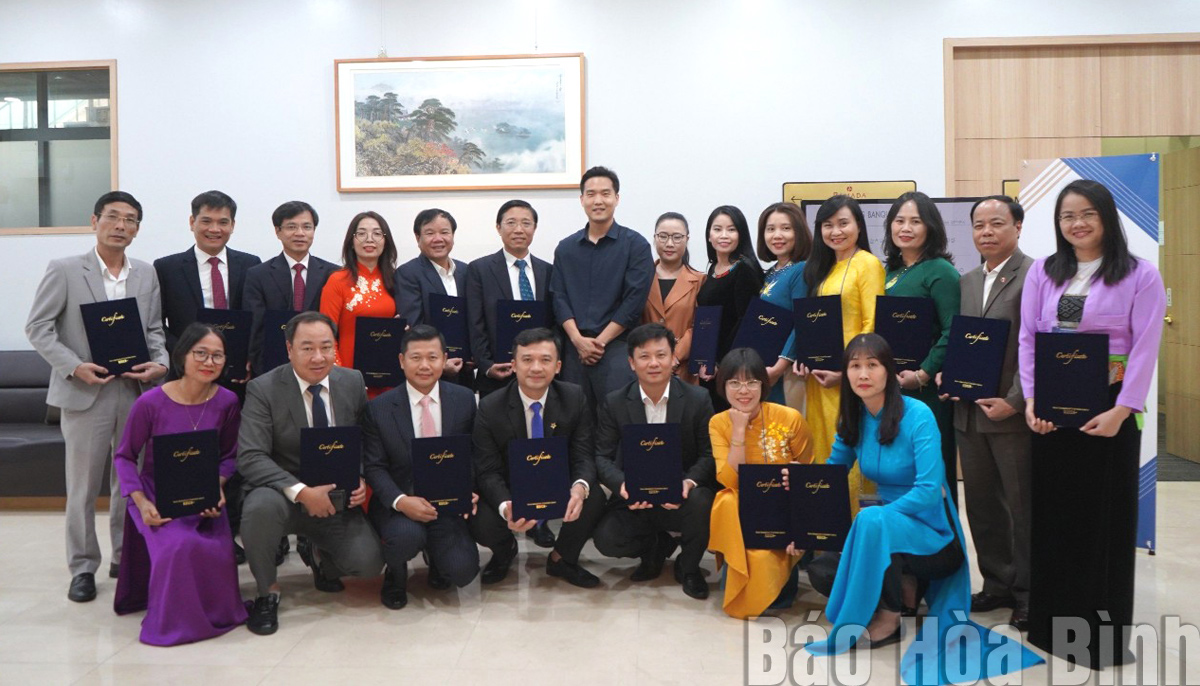 The Vietnamese delegation was received the certificate of the training program in Korea.
After nearly 2 weeks of studying, the group of Vietnamese learners who are the officials and the lecturers of the Academy of Journalism and Communication; the representatives of the Central Propaganda Department, the Ministry of Information and Communications, and a number of press agencies, including Hoa Binh Newspaper have successfully completed the training program. The program includes 6 topics: Data Journalism and Great Data Government; present and future of Korean smart communication sector; the formation of advertising channels, public sector promotion and the development process of each channel; managing the national brand strategy through promotion, public advertising and the implementation plans and future efforts; the formation and application of public opinion for communicators; the structure and characteristics of the Korean media sector.
Additionally, with the guidance of Professor Ul-Sung Yi, the delegation were divided into 3 groups to develop an action plan on the policy communication with the topics relevant to the Vietnamese reality: Human resource training on the policy communication at the Academy of Journalism and Communication, Vietnam; Improving the quality of human resources for the policy communication in Vietnam today; Improving the effectiveness of policy communication at Vietnam's local press agencies.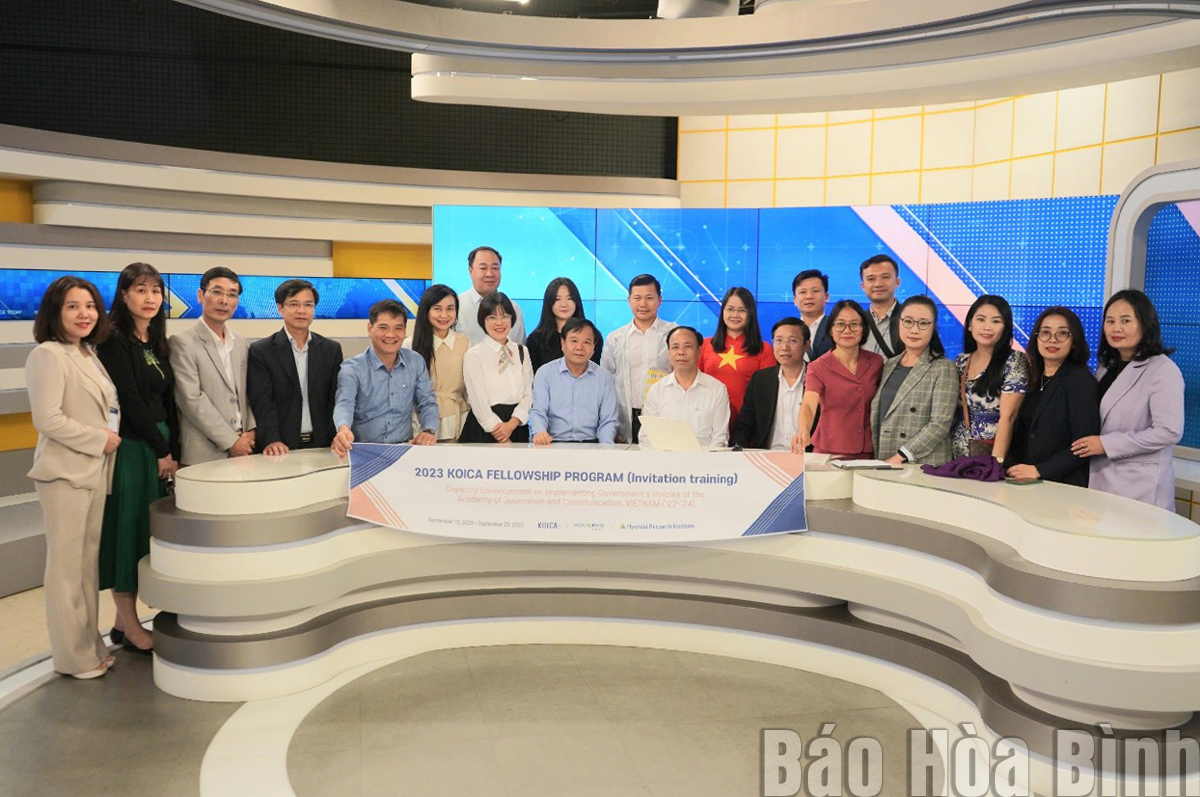 Vietnamese delegation visited YTN Television - Radio, Korea.
Within the framework of the program, the delegation visited and worked at the Fund for Korean Press. The Fund has had a cooperative relationship with the Academy of Journalism and Communication since 2017; by 2019, the two sides signed a memorandum of cooperation on delegation exchange and research. The delegation discussed a number of professional contents related to improving the quality of training and fostering the press and media team; learning about the Korean press and media system.
The group also had a field trip to Korean Advertising Museum and YTN Television - Radio.
After completing the training course, KOICA and HRI Research Institute issued certificates to 19 Vietnamese learners.
Dr. Nguyen Duc Toan, the Deputy Director of the Academy of Journalism and Communication, the head of the delegation thanked the Korean Government, the Korea International Cooperation Agency, the HRI Research Institute and the lecturers and staff of KOICA for their active support. Thereby, it has been contributing to improving the capacity of Vietnamese officials, lecturers, and journalists in the policy communication. In the coming time, the Academy hopes that KOICA will continue to support and effectively implement activities in phase 2 of the project.