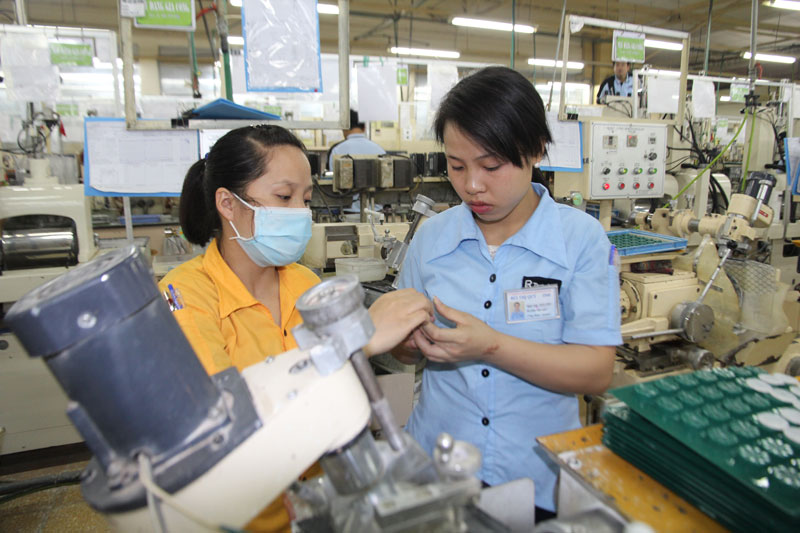 (HBO) - Hoa Binh province is aiming for an industrial production value of 31,651 billion VND in 2018, up 15 percent compared to 2017.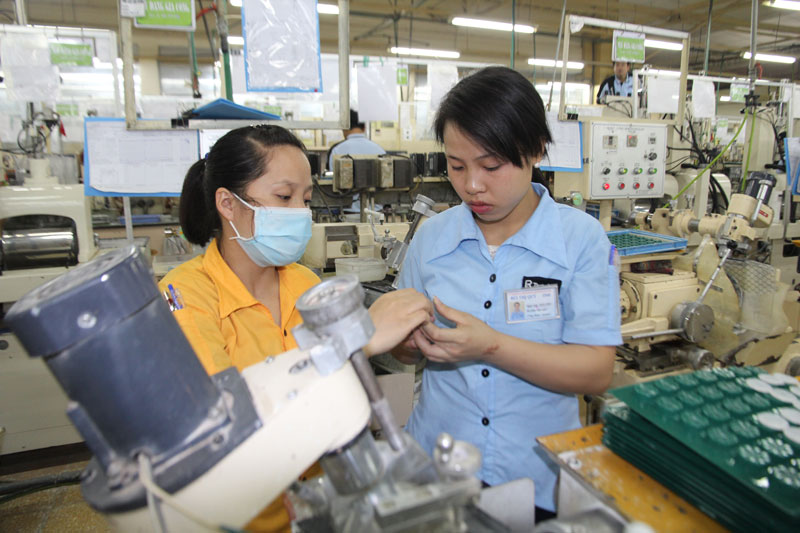 Workers of R Vietnam Technical Research Ltd. are manufacturing lens for export.

In the first four months of 2018, the province's industrial production index was estimated to increase by 2.8 percent. Industrial production value in April was estimated at 2,750 billion VND, with the four-month accumulation estimated at 10,140 billion VND, an annual increase of 17.95 percent. The fourth-month figure was equal to 32.04 percent of the yearly plan.

The province is directing relevant branches to implement measures to remove difficulties that hinder the mobilization of investment in infrastructure of industrial zones; create clean land fund to attract investment; well manage the planning work, and support investment projects so that they can be soon put into operation. The province also attaches importance to promoting investment, attracting projects of high added value, serving the sustainable economic restructuring of the province./.