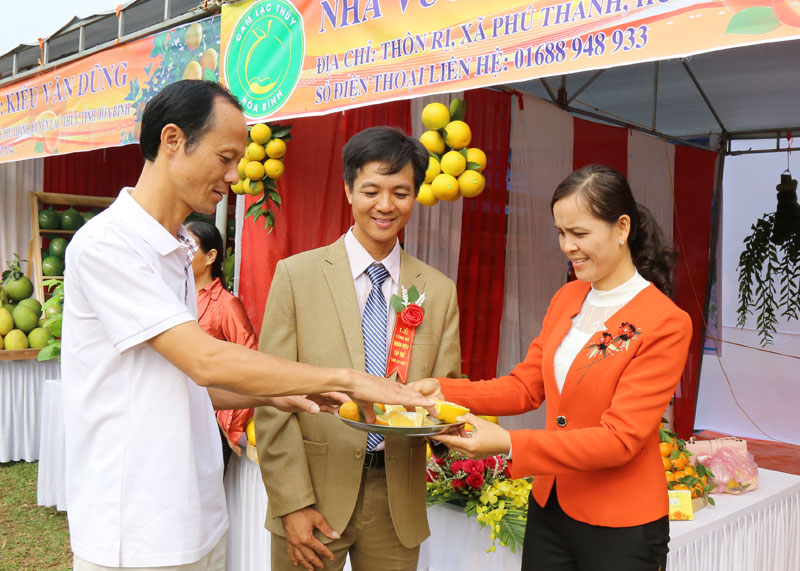 (HBO) - Hanoi is a market with high consumption, the average annual consumption includes about 1 million tons of vegetables, fruits and over 570 thousand tons of all kinds of food, while the ability to produce agricultural products of the city can meet only 60% of the demand. Therefore, for our province, this is a potential market that needs to be exploited well in order to promote the output of our local agricultural products, especially those which are quality agricultural products and being ensured of food safety requirements.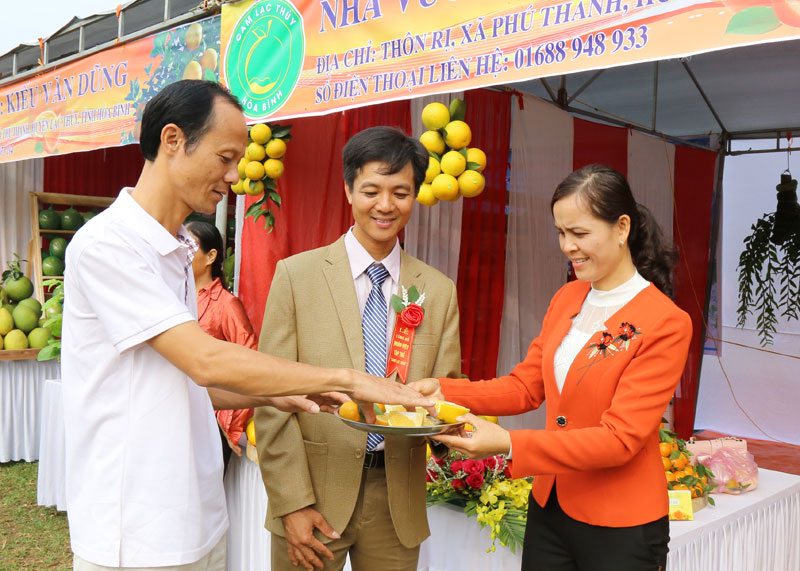 After successfully defending the collective brand, Lac Thuy orange products are being introduced to the outside market,of which focuses on Hanoi market.
Together with safe vegetables, the main products, which take competitive advantages of the province such as purple sugarcane, Cao Phong orange, Tan Lac red grapefruit, Lac Son hill chicken, Da River fish, etc. are being paid attention to exploitation in Hanoi market.
"Catching" good signals from the output market, many businesses and local people bravely took part in the campaign. The province has formed a number of linked chains of supplying agricultural products to a number of businesses and restaurants in Hanoi, such as the chain of Luong Son organic vegetables is being connected with three main business partners of Tam Dat Co., Ltd., Trang An and VinaGap. The chain of Quyet Chien chayote Vegetables supplies for Fivimart Supermarket System of Nhat Nam joint Stock Company, the store system of Biggreen Vietnam Clean Food Company and supplies for Long Bien wholesale market, then supply to Ha Noi market. Da River fish chain supplies to An Viet Company and many other restaurants in Hanoi.
It is known that with a population of nearly 10 million people, Hanoi city always has a great demand for agricultural food products with about 1 million tons of vegetables, fruits and about 570 thousand tons of food each year. It is determined to focus on exploiting this potential market, in recent years, the Department of Agricultural and Rural Development of Hoa Binh has actively worked with the Department of Agricultural and Rural Development of Hanoi on the issues related to quality management of agricultural products and promotion of trading the agricultural products of the province advantages. Leaders of Hanoi city and our provincial leaders have agreed on the important contents to strengthen the linkage efficiency between the two localities in the field of agricultural production. Accordingly, in the field of agriculture, Hanoi will cooperate with Hoa Binh to exploit, process and consume agricultural, forestry and fishery products, focusing on some advantageous agricultural commodities such as poultry, vegetables, fruits, tea, fish, etc.