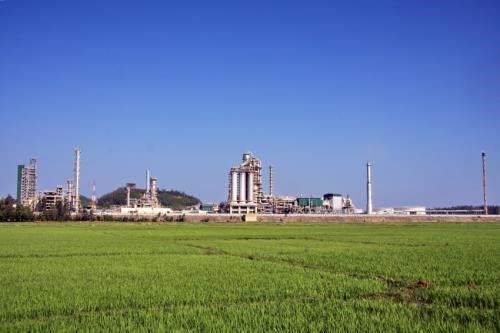 The Dung Quat Oil Refinery (BSR) in the central province of Quang Ngai, the first oil refinery in the country, has been recognised among the top ten eco-friendly factories in Vietnam this year.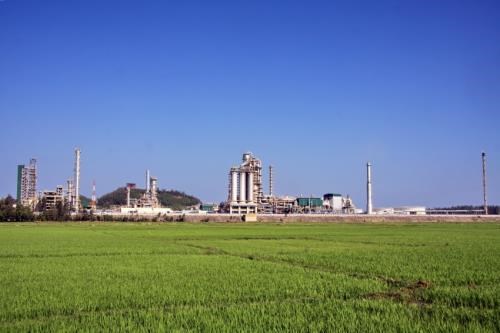 Dung Quat listed among top 10 green plants in 2018. (Photo: PVN)
The accreditation came from the Vietnam Association for Environmental Economics (VIASEE) under the Ministry of Natural Resources and Environment.

The VIASEE listed a range of the plant's products, including unleaded E5 RON 92 and RON 95 petrol.

E5 RON 92 consists of five percent ethanol and 95 percent petrol. The fuel is used in many countries as it helps protect the environment and ensure energy security and sustainable development. In Vietnam, two kinds of petrol are sold: E5 bio-fuel and RON 95.

The Binh Son Oil Refinery and Petrochemical JSC (BSR), which runs the plant, has prioritised investments in waste treatment technologies, including the use of chemicals and microorganisms, meeting environmental sanitation requirements.

This was the second year in a row the BSR had won the VIASEE green title.

The company, a subsidiary of the Vietnam Oil and Gas Group, reported pre-tax profits of 1.3 trillion VND (57.1 million USD) in the first quarter of 2018, up 46 percent compared to the quarterly target.
Source: VNA