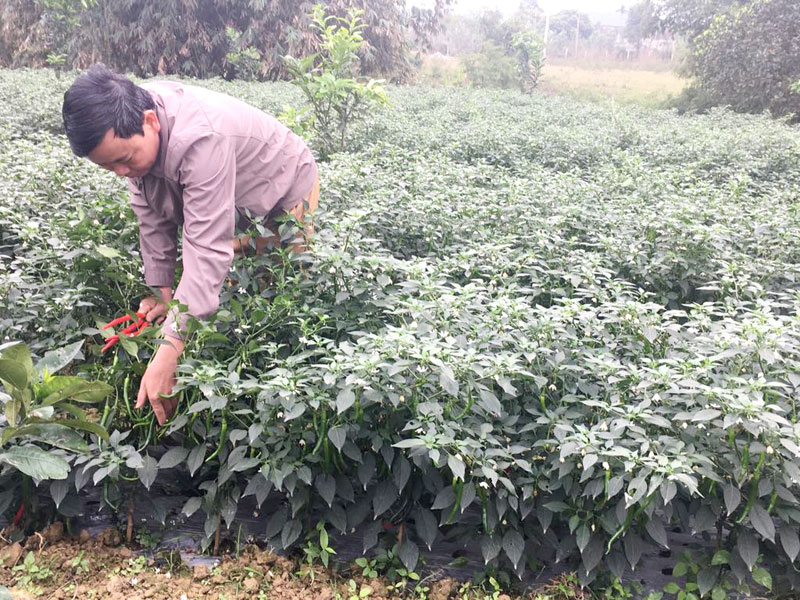 (HBO) – The People's Committee of Yen Lac district has held a conference to review the efficiency of a chili-growing model for export in the locality in 2018.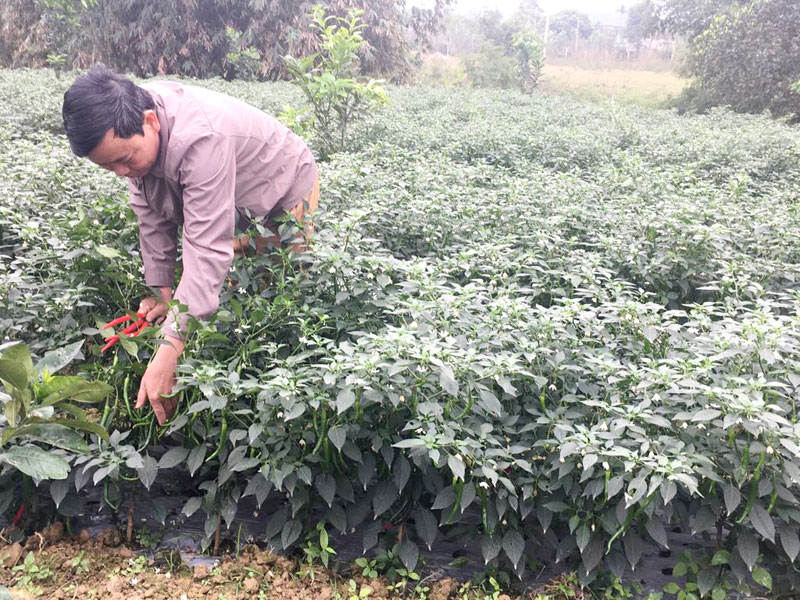 The value linkage chain-based chili cultivation model in the 2017 - 2018 period was successfully piloted in An Lac commune.
The model has been implemented on 4ha of land in An Lac commune, using F1 hybrid horn chili variety No. 20 under the form of production and consumption linkage, in the framework of a project on concentrated chili and pumpkin production and consumption linkage to ensure food safety in 2017-2018.

Now is the time for harvesting chili, and local farmers involved in the project can initially evaluate the economic efficiency produced by the plant, as well as the role played by partners involved in the value chain.

Accordingly, the F1 hybrid horn chili seed can grow and develop well in An Lac commune. It is resistant to cold weather. Pest infestation on this plant is at mild level.


Although chilli cultivation under this model required more financial and technical investment during the phase of seedlings care and harvest than the cultivation of rice and maize, its economic efficiency is superior. According to statistics from the Vietnam Chili Co.,Ltd, total cost for each sao (360sq.m) of chili is 1,270,000 VND, while turnover is 6 million VND, thus, each sao brings a profit of 4,730,000 VND, translating into 131 million VND in profit from 1 ha of chili./.