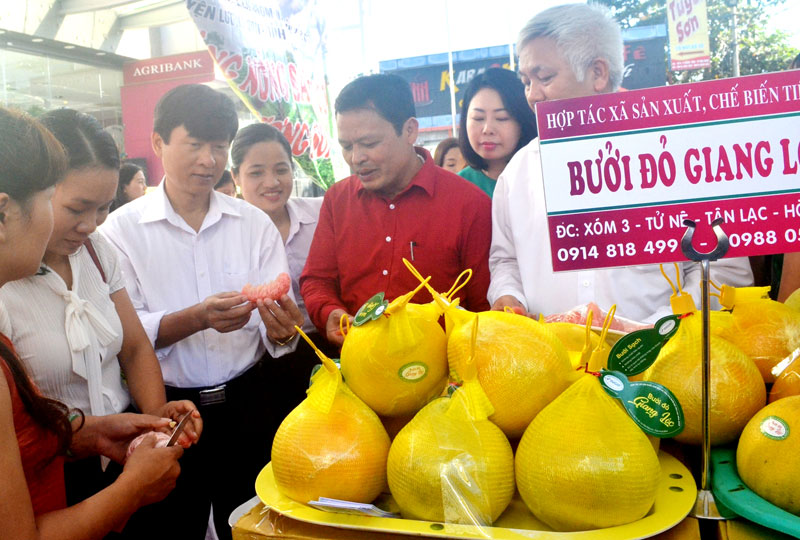 (HBO) – The cultivation of Tan Lac red-flesh grapefruit, a collective trademark successfully registered in November 2017, in accordance with VietGAP standards is now a plus in the quality of the specialty of Hoa Binh province.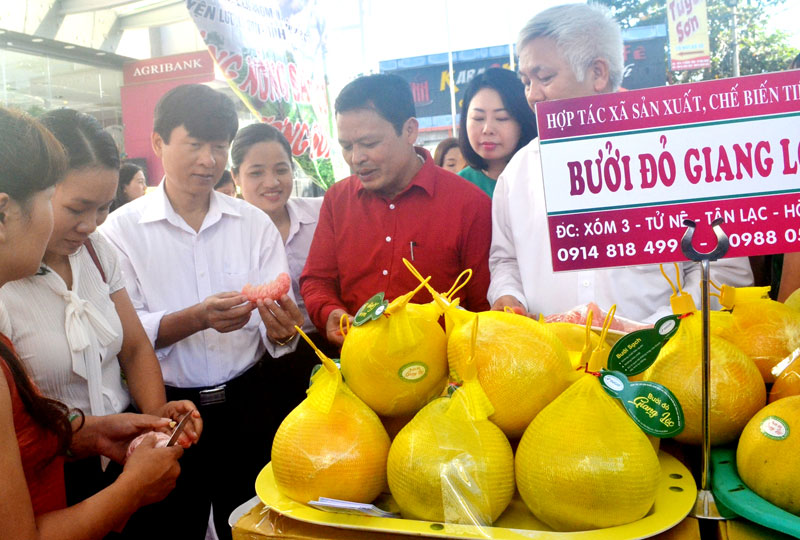 The cooperative for Tan Lac red-flesh grapefruit production, processing and consumption introduces their VietGAP-certified products and receives positive feedback from consumers.

In the first crop (2017-2018) when its products were put on the market, the cooperative for Tan Lac red-flesh grapefruit production, procession and consumption (Tu Ne commune, Tan Lac district) impressed consumers with their grapefruits that not only have attractive look and good quality but also are recognised with the VietGAP label, which help win the trust of the most choosy consumers.

The cooperative currently has about 30ha of fruit trees, mainly red-flesh grapefruit trees. About 7ha of the area was harvested in the 2017-2018 crop. VietGAP standards were applied in all of this farming area.

The cooperative has also equipped itself with a grapefruit cleaning, classifying, packaging and preserving system so as to supply products with the best look and quality and the collective mark of "Buoi do Tan Lac" (Tan Lac red-flesh grapefruit) that satisfy VietGAP standards.

VietGAP standards were adopted in the farming of the Tan Lac specialty in tandem with the formation of farming household groups, registration of the trademark and bar codes, and designing of packaging and labels.

After receiving the VietGAP certification, specialised agencies of Tan Lac district and farmers who practice VietGAP standards will coordinate with the consultation partner to complete registering the trademark and bar codes and printing labels. This will ensure that products with VietGAP certificates will have all necessary information to be recognisable in the market, which is also a factor helping to bring products to consumers in a transparent manner. This is considered a "golden key" for local farm produce to access major markets and capitalise on opportunities to further develop.

Vu Quang Hung, head of the agriculture and rural development division of Tan Lac district, said about 45ha of the nearly 1,000ha of grapefruit trees in Tan Lac is being cultivated in line with VietGAP standards. The district plans to continue expanding this area, with the goal of having about 200ha following VietGAP and other food safety standards./.