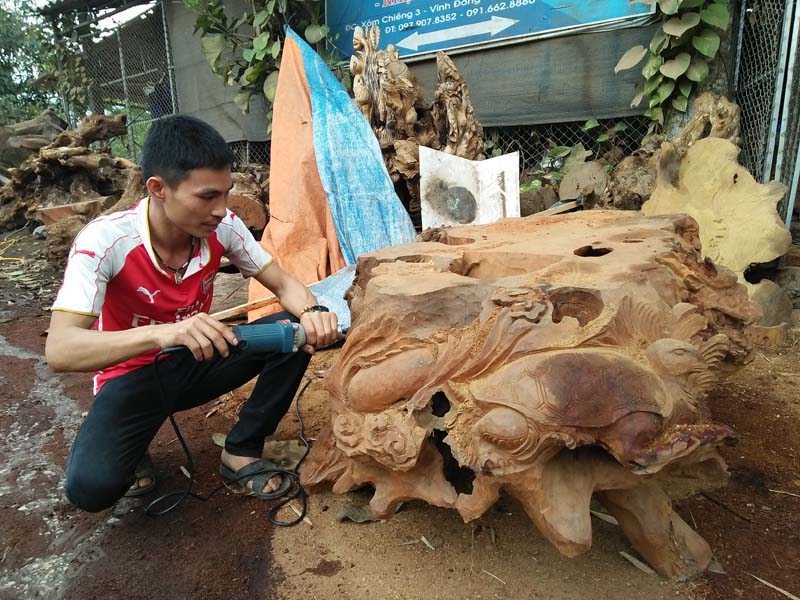 (HBO
) - With skilful hands, creativity, and especially a passion for carving, Bui Van Tu, a young man in Chieng 3 village, Vinh Dong commune, Kim Boi district of Hoa Binh has created unique wood products with high artistic values.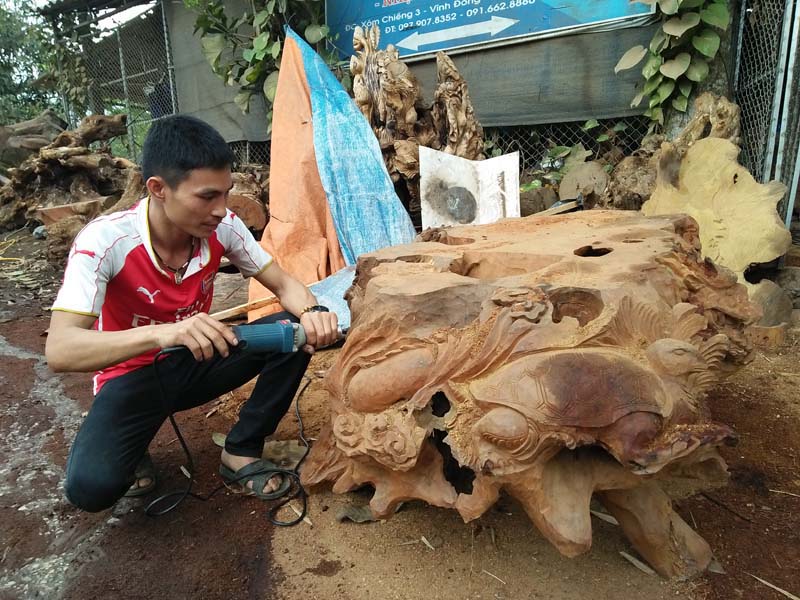 Carving works of Bui Van Tu, which are exquisite and beautifully crafted, win the heart of customers.


Graduating from high school in 2002, Tu chose not to go to university and enrolled in Ha Nam Intermediate Vocational School (now Ha Nam Vocational College), where he learned carving.


After many years of studying and working at the same time, he earned some money and decided to return to his hometown to start his career. In 2010, he rent land to open a wood carving shop under the name Tu Tam. He borrowed capital to invest in machinery, and searched for materials supply sources by himself. Initially, due to a lack of new and diverse designs, the workshop did not draw many customers. However, he did not give up. He spent time to find new ideas to produce unique products and diversify designs. Thanks to the efforts, more and more customers came to Tu's workshop to place their orders.

On average, his workshop has between 20 and 30 orders per month. The products are also diverse, depending on the requirements of customers. Prices of the products also varies from several millions VND to hundreds of millions of VND. A statue of Maitreya or the Goddess of Mercy may cost from 40-50 million VND, while a salon carved from an old tree stump can be priced at 150 million VND. Each year, his workshop completes than 200 orders for customers in and outside the province, earning a monthly income of 30-35 million VND.

Tu said that so far, he has trained many youngsters in the commune and neighbouring areas in wood carving, while creating stable jobs for 5-7 skilled workers with a wage from 4.5-8 million VND per month.

"In the coming time, I hope to expand the workshop to further develop the trade," said Tu.


In order to further develop the workshop and establish a position in the market, thus creating jobs for more labourers, in recent years, Bui Van Tu has learnt new designs through the media to put into production, meeting the demand of customers. Therefore, "Tu Tam" carving products can satisfy even choosy customers./.