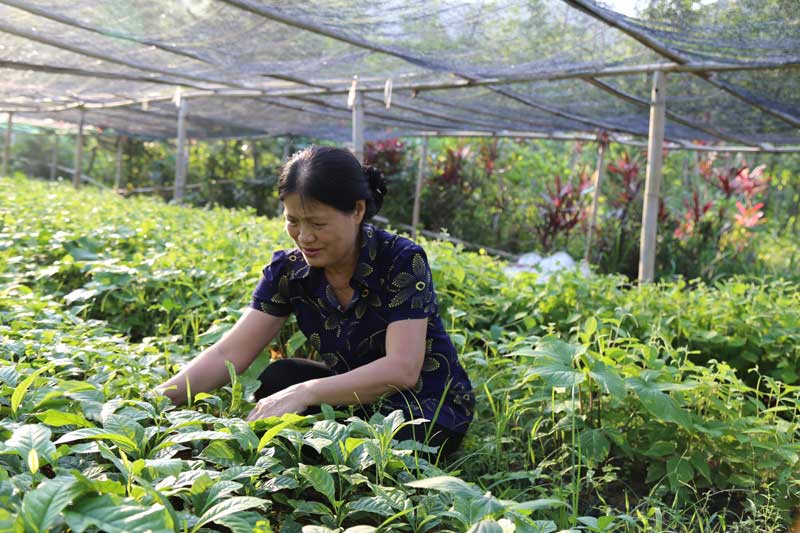 (HBO) – Ms. Nguyen Thi Tam, Tan Thinh ward (Hoa Binh city) already established Phuong Huyen Seedling Production and Trading Limited Company, which brings high economic efficiency and creates more jobs for many local laborers.

After many efforts and research, Ms. Tam has invested in building a seedling nursery farm with more than 2 hectares, producing nearly 1 million seedlings per year.

Not stopping with the supply of plant seedlings, Ms. Tam has developed a production in chain with quality assurance consumer – oriented products. At present, with a closed process from breeding, inter- production and product consumption certainty, Phuong Huyen Company of Ms. Tam has launched a series of high quality Shan tea, Jiaogulan tea, cucumber tea. Particularly, with Shan tea, after successful breeding research, the company provided tea seedlings to the local people of Pa Co commune (Mai Chau) and Trung Thanh commune, Yen Hoa commune (Da Bac) with the area of nearly 300 hectares for farmers to develop production. Along with that, the company built two processing factories in Pa Co commune and Yen Hoa commune, collecting 300-400 tons of fresh buds, contributing to increase income and create jobs for more than 100 local workers.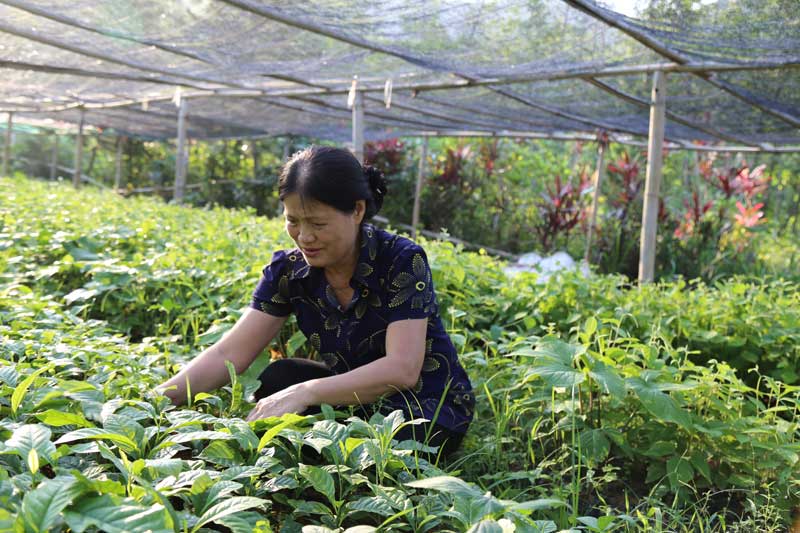 Ms. Nguyen Thi Tam, Director of Phuong Huyen Seedling Production Co., Ltd, is one of the typical elderly members in excellent production and business.
Recently, Ms. Tam continued to build a farm to plant oranges and organic grapefruit to research and launch into the market the products of food hygiene guarantee and safety with high quality. In the orange season in 2017, her family gained a revenue of more than 1 billion VND.
The company owned by Ms. Tam was honored to receive the Cup of "For the development of the community for the ethnic minorities in Vietnam and the top 100 gold trademarks of Vietnam Agriculture".