The Ministry of Finance recently issued Decision No.2141/QD-BTC on reducing and simplifying 176 administrative procedures under its management.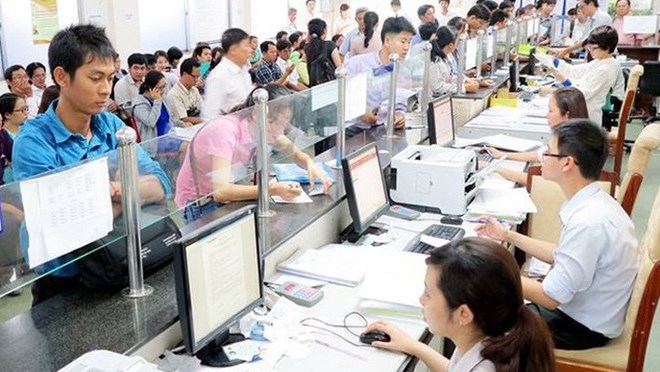 The Ministry of Finance will reduce and simplify 176 administrative procedures under its management. (Photo: vneconomy)

.
Thirteen fields, including taxation, customs, state treasury, securities, insurance and public assets are subject to the effort. Up to 148 procedures will be removed while 28 others will be simplified.
Thus, total administrative procedures under the management of the finance ministry are slashed to 839, with 291 in taxation, 178 in customs, 148 in securities, 12 in state treasury, and 210 in other sectors.
In the coming time, the ministry will continue to keep a close watch on the simplification of administrative procedures, and stringently control the issuance of new ones.
Besides, it will put forth IT application in processing administrative procedures while providing online public services at level-3 and level-4 category, which allows people, businesses and management units to perform administrative formalities, submit required forms, handle documents and payments, as well as receive results online.
Also, the ministry will carry out the one-stop mechanism in processing administrative procedures, meeting the demand of the Fourth Industrial Revolution.
Administrative reform is billed as a motive to bolster socio-economic development by creating favourable conditions for both local people and businesses and ensuring the business climate is sound for enterprises to better integrate into the global economy.