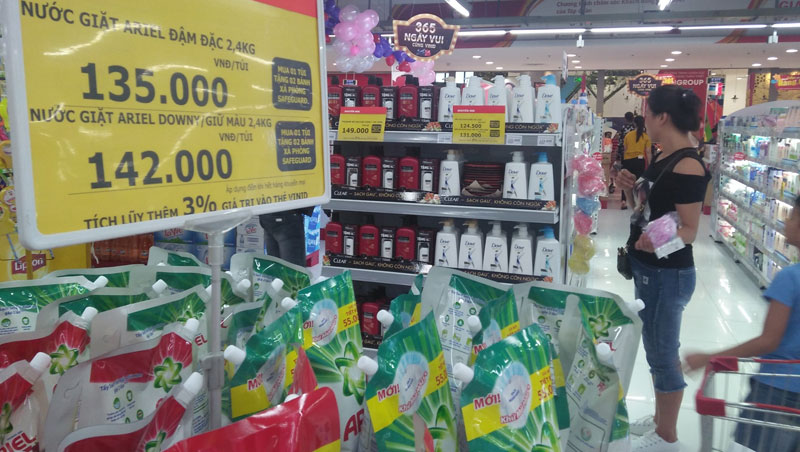 In spite of strong increases in global oil prices, state-owned establishments and agencies' wages, as well as school fees upsetting the government's efforts to rein in inflation, the government's target of controlling the economy's inflation rate of below 4% this year is quite feasible.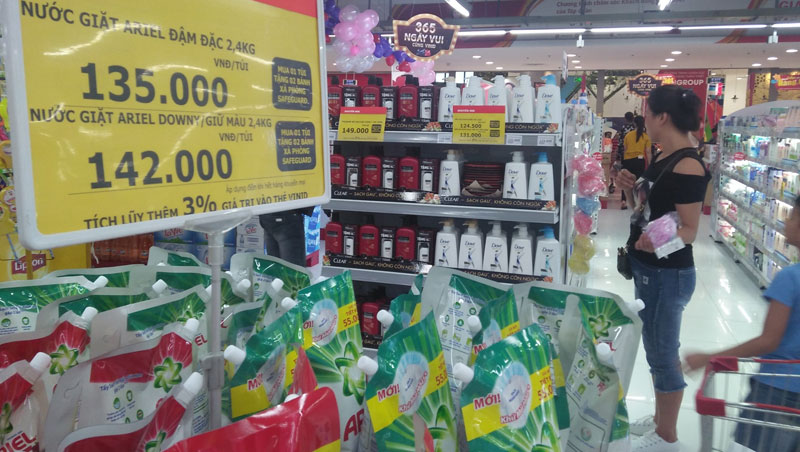 Challenges will not prevent the government from curbing the inflation rate this year.
According to a government report delivered to the National Assembly, the government will surely be successful in keeping the consumer price index (CPI) within the three consecutive years, at below 4%. The rate was 2.66% in 2016, 3.53% in 2017, and 3.6% in the first 10 months of this year. It is forecast that it will remain below 4% in 2018.
The Asian Development Bank (ADB) has also forecast that Vietnam's inflation rate will be 4% this year.
According to the General Statistics Office's (GSO) Pricing Statistics Department, the 10-month average CPI climb of 3.6% has almost hit the government's targeted climb rate of 4% this year. Nevertheless, this is the lowest month-on-month ascension over the past three years, as compared to 0.41% in October 2017 and 0.83% in October 2016. Therefore, two months still remain for the government to take drastic measures to curb the price hike in order to ensure that the annual CPI rise is in accordance with the plan.
"Despite certain challenges ahead, such as increases in global oil prices, state-owned establishments, agencies' wages, and in school fees, the government will be able to keep CPI at below 4% this year, with its own solutions," said a representative from the department.
In the future, the government will continue its flexible fiscal and monetary policies, while stablising exchange rates and bank interest rates, and ensuring suitable credit growth.
By late last week, on the London market, the prices of Brent oil and WTI oil were US$57 for contracts in December 2018, and US$67.06 per barrel for contracts in January 2019. These are the two main types of oil traded globally. Since January, the products' prices have climbed by more than 20%.
In October 2018, a 3.45% hike in the price of oil in Vietnam has increased the price of the transport group, one of 11 groups of goods and services used to measure the CPI – ascended the highest, by 1.55% on-month. In turn, this increased the CPI by 0.14%.
In addition, as of July 1, 2018, the salaries for state-owned establishments and agencies had increased on average by an additional VND90,000 (US$3.9) per person, per month.
Roughly 12 million people currently working in state-owned organisations, enterprises, and agencies, will benefit from this added salary.
Meanwhile, under the government's Decree 86/ND-CP/2015 on collecting and managing fees in educational establishments, there has been a rise in school fees from early September 2018 when Vietnamese pupils began their new school years. So far, seven provinces and cities have increased the school fee, expanding the economy's overall CPI by 0.03%.
In October 2018, many out of 11 major categories of goods and services saw a hike in prices, such as housing and building materials (0.31%), restaurants and catering services (0.22%), apparel, headwear and footwear (0.08%), and household equipment and appliances (0.11%).
According to the GSO, prices of foodstuffs, especially husbandry products, are expected to climb from now until the year's end due to droughts and flooding which have been seriously affecting several regions in Vietnam.
Recently Prime Minister Nguyen Xuan Phuc said that the inflation target of below 4% "must be kept despite several challenges, in order to help ensure stable production and people's lives."
However, Standard Chartered Bank recently released its forecast that Vietnam's consumer price index for 2018 will ascend 4.5% this year, which are expected to be driven by the aforementioned factors.
"Increased domestic activity, higher fuel prices and a low base effect are likely to the key drivers of an inflation pick-up in the year, stated a bank report.
According to the ADB, inflationary pressures are likely to persist over the near term. The dong has exhibited more weakness since July and could come under continued pressure as US interest rates rise and the dollar strengthens. Depreciation of the Renminbi against the dollar, if it continues, could further put pressure on the dong, adding to inflation.
"Moreover, the rise in international oil prices will raise the pressure on inflation, as would an upsurge in food prices. Food prices, with a weight of around a third of the CPI, have already risen by 2.3% in the first eight months of the year, reversing their declining trend in the same period last year," said an ADB report on Vietnam's economic performance. "Average annual inflation is therefore forecast to edge up to 4% in 2018 and further to 4.5% in 2019."
Consumer price index of 10 first months over the past eight years
Unit (% on-year) – Source: General Statistics Office
| | | |
| --- | --- | --- |
| Year | October | 10 months |
| 2011 | 21.59 | 18.5 |
| 2012 | 7 | 9.66 |
| 2013 | 5.92 | 6.74 |
| 2014 | 3.23 | 4.47 |
| 2015 | 0 | 0.67 |
| 2016 | 4.09 | 2.27 |
| 2017 | 2.98 | 3.71 |
| 2018 | 3.89 | 3.6 |