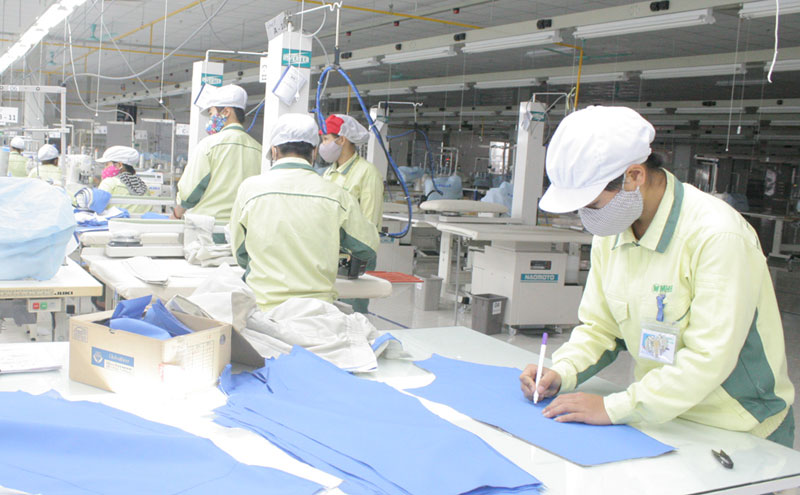 (HBO) - Midori Apparel Vietnam Hoa Binh Co., Ltd is located in Luong Son Industrial Park, which was established in 2011. It is a 100% foreign direct invested enterprise. The company specializes in manufacturing and processing workwear, casual wear, labor protection equipment and labor safety helmets. The factory of the company has its production scale of 1.3 - 1.5 million products / year, the total area of factory is 30,000 m2. From the time of its establishment, the company has always paid attention to the implementation of the law on occupational safety and health (OSH).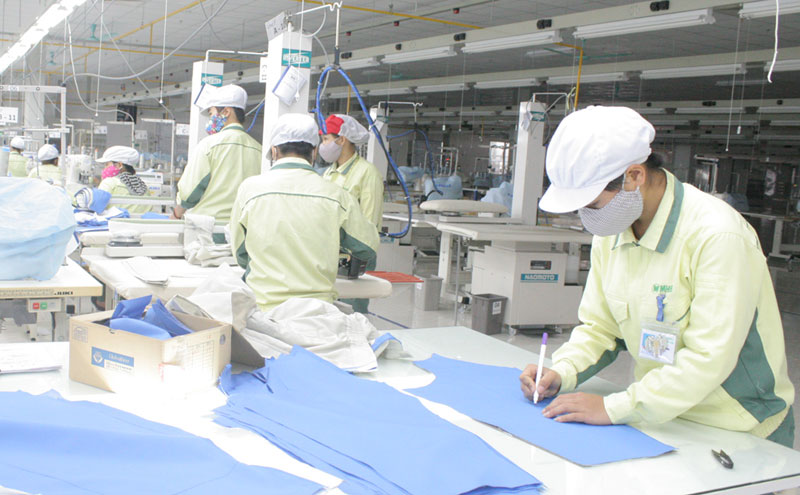 Midori Apparel Vietnam Hoa Binh Co., Ltd is fully equipped with personal protective equipment, ensuring the safety of workers in the production process.
The company has 1,250 employees. Implementing the regulations on OSH, the company has focused on building and improving the working conditions for the employees, thereby improving the quality of products, providing the products with the best quality to meet the needs of the customers of Vietnam and other potential partners such as USA, Japan, Singapore, etc. The products of the company are all evaluated well by the customers, ensuring timely delivery time, the number of orders of commodities are constantly rising. From 2017, the Company has set up the Safety and Health Department according to the regulations, strictly implementing the provisions of the Labor Safety Law.
For machinery and equipment with strict occupational safety requirements such as forklifts and lifts, the company conducts periodical inspections according to regulations on inspection for each type of equipment and fully report to the Department of Labor, War Invalids and Social Affairs according to the law. In addition, Midori Company attaches great importance to the application of innovations, science and technology to production, improvement of working conditions, raising productivity and quality of labor. The Company has set up and promoted the role of the Trade Union organization to take care of the legal and legitimate benefits of the employees and propagate the Party's and State's plans, policies and laws, such as the Enterprise Law, Tax Law, Labor, Salary, Insurance, Environment; Regulations on fire prevention, OSH, etc.