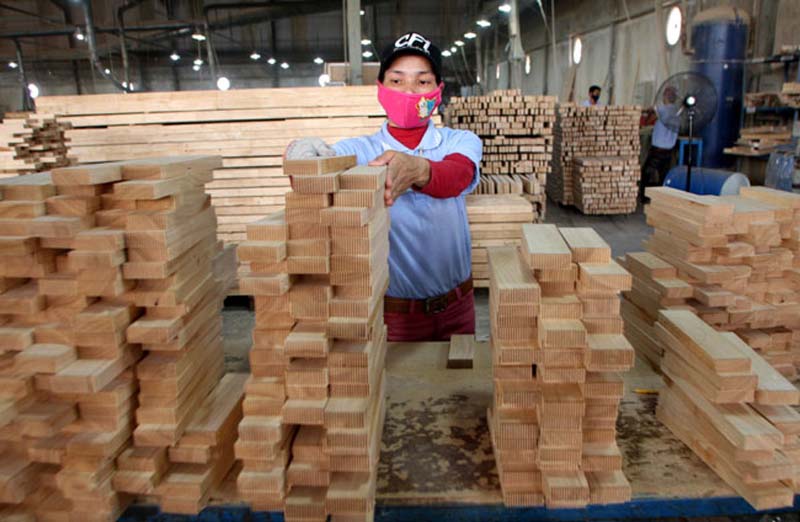 Vietnam's export of wood and wood-based products is projected to reach 8.85 billion USD in 2018, up over 1 billion USD from the 2017 record of 7.7 billion USD.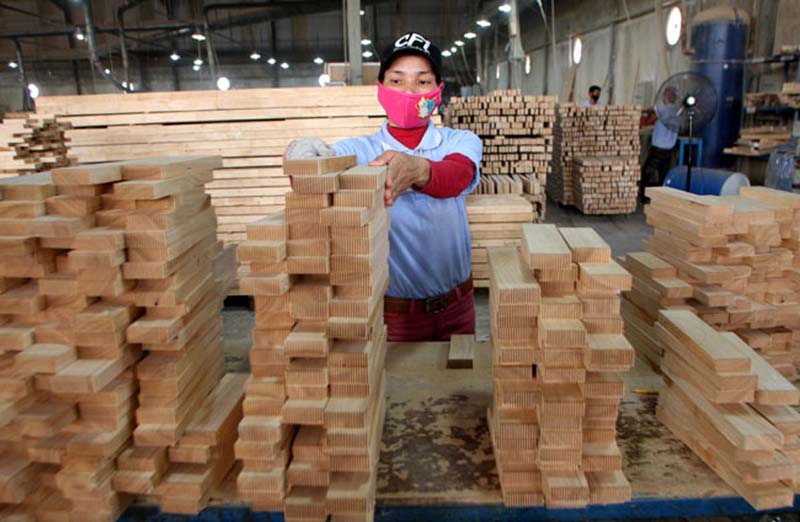 Wooden planks are manufactured at Minh Duong Furniture Corporation in Quang Nam Province's Nui Thanh District.
(Photo: VNA)
The Ministry of Industry and Trade made the forecast based on strong growth of the sector in the past 10 month.
Timber and wood products earned the country over 7.22 billion USD between January and October, increasing 15.6 percent against the same period last year.
Importing nearly 3.12 billion USD worth of Vietnamese wood and wood-based products, the United States was Vietnam's biggest export market in the period.
Also between January and October, Vietnam spent nearly 1.9 billion USD importing wood and woodwork products, translating into a trade surplus of over 5.35 billion USD, an annual increase of nearly 1 billion USD.
Trade surplus of timber goods was ranked second among key Vietnamese agricultural exports during the period, only behind that of aquatic products, which recorded over 5.8 billion USD.
In October alone, export value of wood and wood products stood at 845.4 million USD, up 25.3 percent year-on-year, with the US alone accounting for 389 million USD, followed by Japan (104.45 million USD), China (115.14 million USD) and the Republic of Korea (86.53 million USD). All of them posted increases ranging from 10 to 40 percent compared to the same period last year.
Nguyen Ton Quyen, General Secretary of the Association of Vietnam Timber and Forest Product, said the last three months of a year are always the peak time for forestry exports.
He unveiled that almost all enterprises in the sector have now secured enough export orders for the rest of the year, mostly from the US, EU, Japan, the Republic of Korea, and China.
Source: VNA