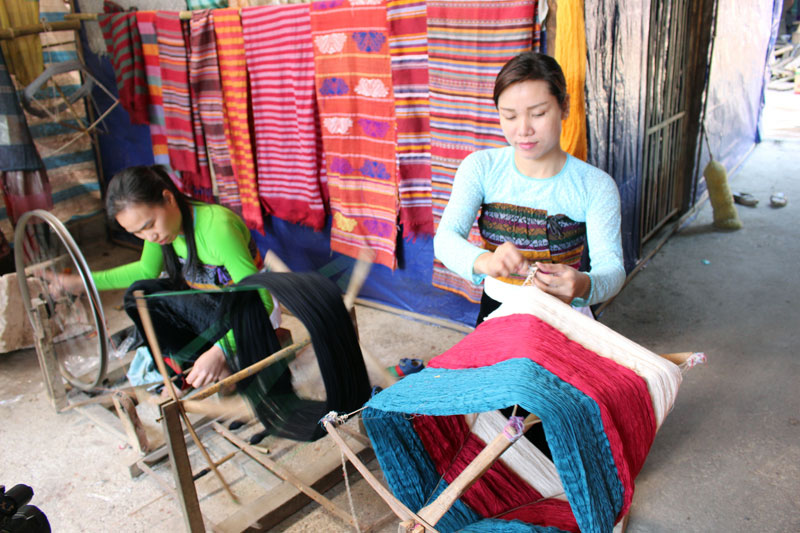 (HBO) - Over the past years, the Farmers' Association levels in the province has propagated its members to access and use the Internet to grasp the market demand for production and consumption, applying scientific technology knowledge in cultivation, animal husbandry. On the other hand, they guide, support to build brand products, synthesize the list of production households, excellent business to provide information to promote, introducing photos, contributing to the consumption of products for farmers.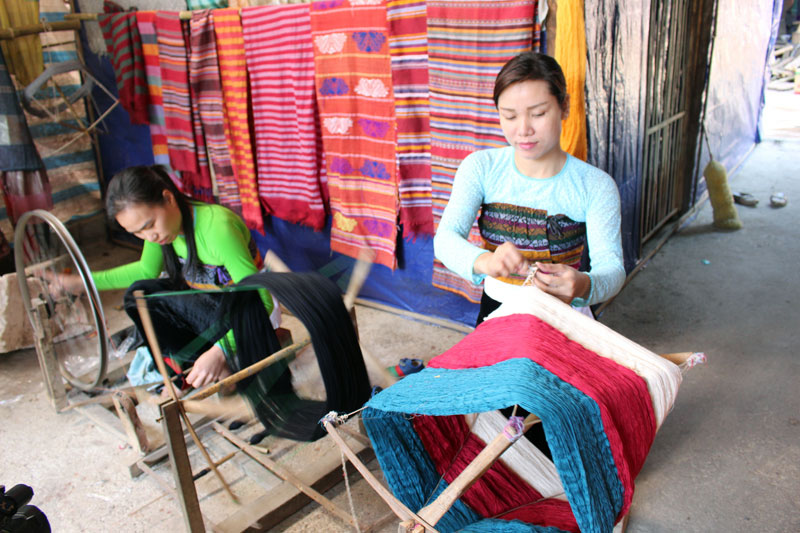 The farmers in Chieng Chau commune make traditional handicraft products to contribute for maintaining Mai Chau brocade brand.
Up to now, the province has Cao Phong oranges with geographical indications and 10 products with collective marks. Among them, the Farmers' Association of Mai Chau, Lac Son, Luong Son, Lac Thuy, and Tan Lac are the owners of collective trademarks of 5 products, including Mai Chau brocade weaving, organic vegetables of Luong Son, Doi seed of Lac Son, Lac Thuy oranges, Tan Lac red pomelos. Besides, in the province, there are many models bringing high income such as the project of producing safe vegetables in Thong Nhat commune - Hoa Binh city; planting chayote vegetables, planting green pumpkins of Tan Lac district, planting Huong chi longans in the off-season of Mr. Bui Van Luc, Son Thuy commune (Kim Boi); the livestock model of Mr. Doan Van Binh, Hang Tram town (Yen Thuy); the model of forestry plantation and aquaculture model of Mr Hoang Cong Tham - Hoa Son commune (Luong Son), etc.