(HBO) – As many as 11 businesses and cooperatives from the northern mountainous province of Hoa Binh have attended a trade promotion conference in Hanoi which aimed to connect supply and demand between the capital city and other cities and provinces.
The annual event was held by the Ministry of Industry and Trade and the Hanoi People's Committee.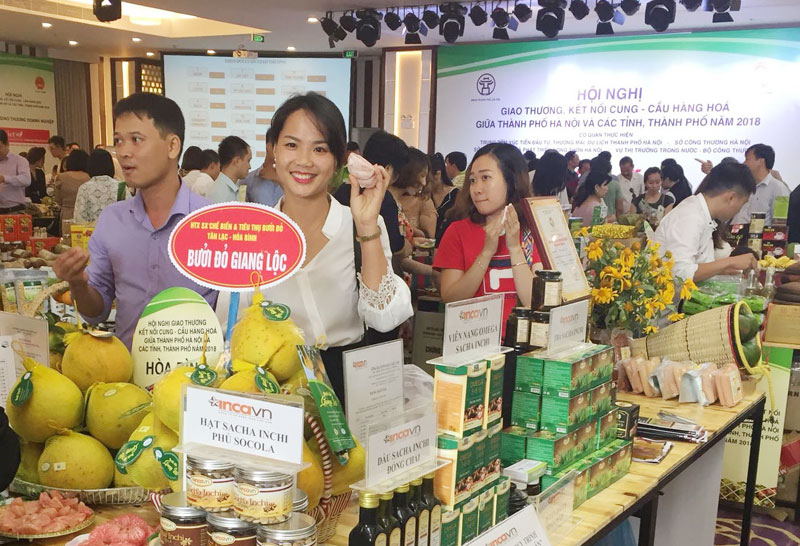 Hoa Binh sets up a booth to promote its products at the event.

These businesses and cooperatives brought to the event various signature products, such as Tan Lac red-flesh pomelo, solanum procumbens, sacha inchi, Cao Phong orange, Luong Son organic vegetables, Kim Boi bamboo shoots, Da River fish. Hoa Binh also inked five memoranda of understanding to set up distribution channels between firms from the province and Hanoi.

Hanoi is the hub for consumption and trade of Vietnamese products where companies meet and bring the products to other parts of the country. Over years, the capital city has implemented many cooperation programme and organised trade promotion events with other cities and provinces, including Hoa Binh. Such effort has created many opportunities for economic partnership to expand, develop production, take advantage of provincial potential and strengthen distribution channels./.