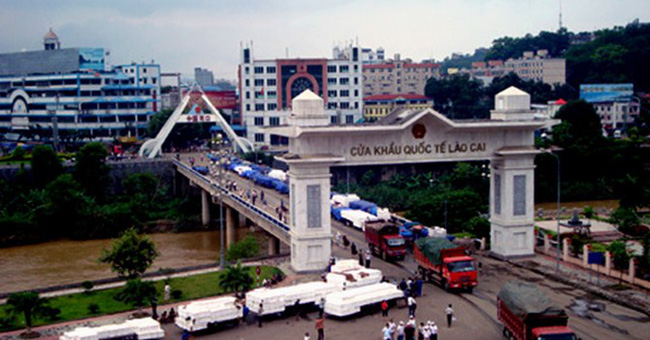 The Lao Cai border economic zone will be developed into an industrial, urban, trade and service hub, serving as a driving force for the growth of the northern mountainous province of Lao Cai, according to the zone's master plan.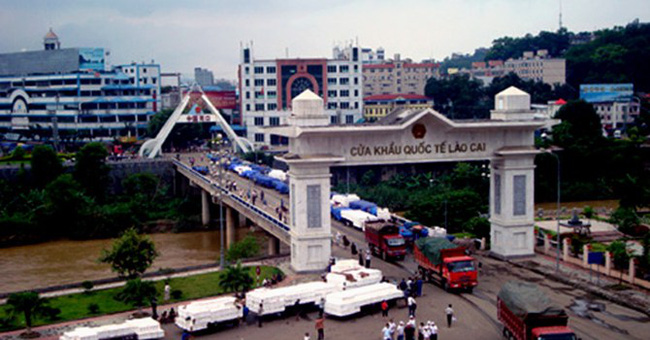 Illustrative photo (Source: cafef.vn)
The development master plan for the zone to 2040 with a vision to 2050 has just received approval from the Prime Minister in Decision 1627/QD-TTg.
Under the plan, the Lao Cai border economic zone will have a total area of 15,929.8 hectares. It is projected to have a population of 90,000 by 2040.
The zone will have a core area and two wings, which are the western and eastern economic corridors. The service area at the border gate covers more than 356 hectares of land, slated to house areas for fairs and exhibitions, representative offices of enterprises and organisations, a trading centre and bonded warehouse, among other facilities.
The area designated for industrial activities inside the zone comprises operational industrial parks (the 100-ha Dong Pho Moi and the 85-ha Bac Duyen Hai), a 228-ha processing and packaging zone for import-export in Bat Xat district, and an area reserved for services, logistics, warehouse and packaging.
The plan also envisions a complex for tourism, entertainment and sports covering more than 344 ha in Ban Qua commune, Bat Xat district. Local cultural and spiritual sites such as Thuong and Mau Temples will be upgraded and turned into tourist attractions, while a new tourism route will be built connecting the border economic zone and Sa Pa, which is a widely-known tourism site in the province.-
Source: VNA