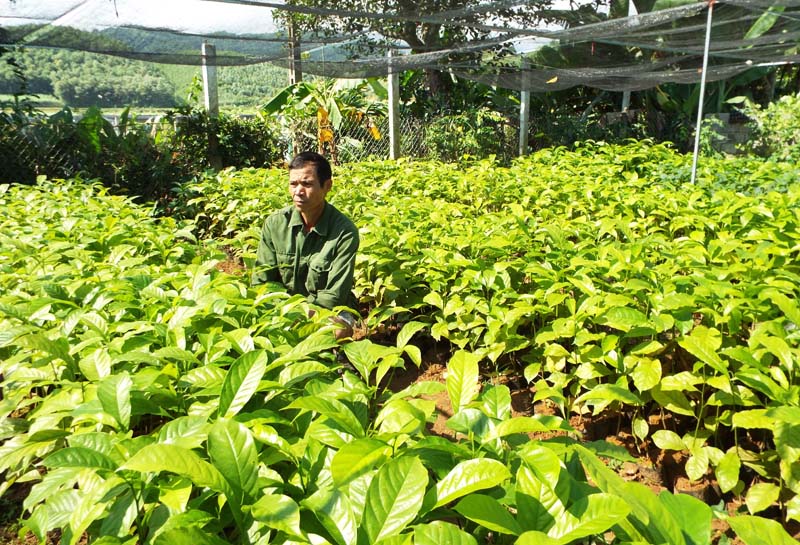 (HBO) Thanh Hoi (Tan Lac) has succeeded in exploiting the potential of land, labor to improve the productivity and people's living standard. Thanh Hoi's identified its main directions for many years. They are agro-forestry production with key crops such as pomelo trees, sugar cane, breeding and the development of secondary industries.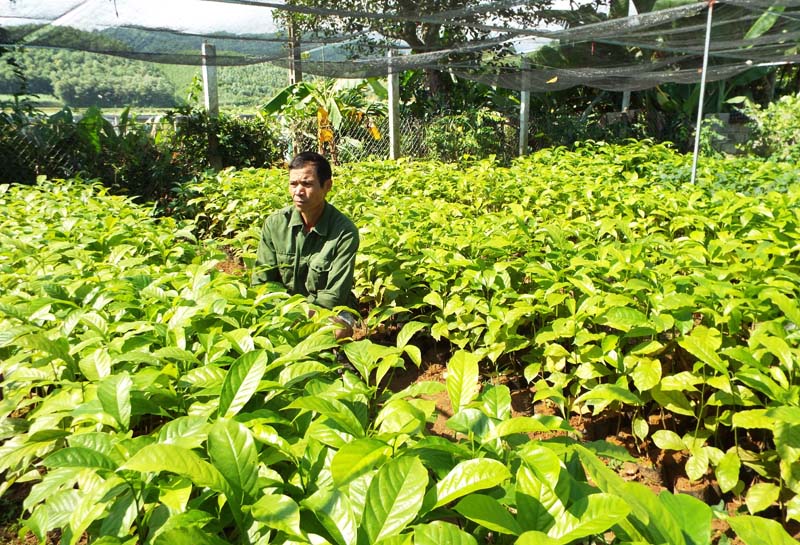 Bui Van Thuan's family in Sung village, Thanh Hoi commune (Tan Lac) provide seedlings for the local people, bringing high economic efficiency.
Every year, together with stabilizing the area of ​​rice with an average yield of about 5 tons / ha, the commune still grows some industrial plants and vegetables. The commune maintains a stable area of ​​120-150 ha of sugarcane, which is now a source of high income for the local people although the price is unstable. The commune has about 300 ha of pomelo trees, of which nearly one third area has been harvested.
Tan Huong, Tan Lai and some other hamlets have developed like a city in the village from pomelo tree growing. The commune is orienting its people to invest in intensive farming, implementing safe pomelo production processes in accordance with VietGap standards in order to preserve the brand name of Tan Lac red pomelo trees. Along with rice, pomelo trees, cassava and citronella have been introduced into forested areas, which mainly planted acacia and maize with inefficient production of about 65 ha in hamlets 1, 3 and Tam hamlet.
Along with that, the commune has maintained the fattening buffalo movement, concentrated in Chieng Dong village. The local people are looking to buy thin buffaloes and cattle to fatten them in the form of captive state, growing grass combining with growing sugarcane to get sugar cane leaves, grass for food so it does not take time to look for grass. A household raises from 1 to 2 buffaloes and sells 2 - 3 times a year. Buying buffaloes with a price of 20 million each, and after 3 months they sell for about 24 - 26 million, they have the interest of 4 - 6 million per one. Farmers raise buffalos, cow breeding, cattle and fattening cattle in the form of captive state, cattle dung is collected for plants, the village is clean and beautiful.
According to Mr. Bui Van Phon, the Chairman of the People's Committee of Thanh Hoi Commune, the income from agriculture is the main one, but the other income from handicraft, construction and services of the commune is quite high. From the potential exploitation, advantages of land, labor, the rural face of Thanh Hoi has dramatically changed. People's liviving standard is constantly rising. In 2017, the per capita income of the commune reached 37.6 million, the rate of poor households decreased to 9.6%.