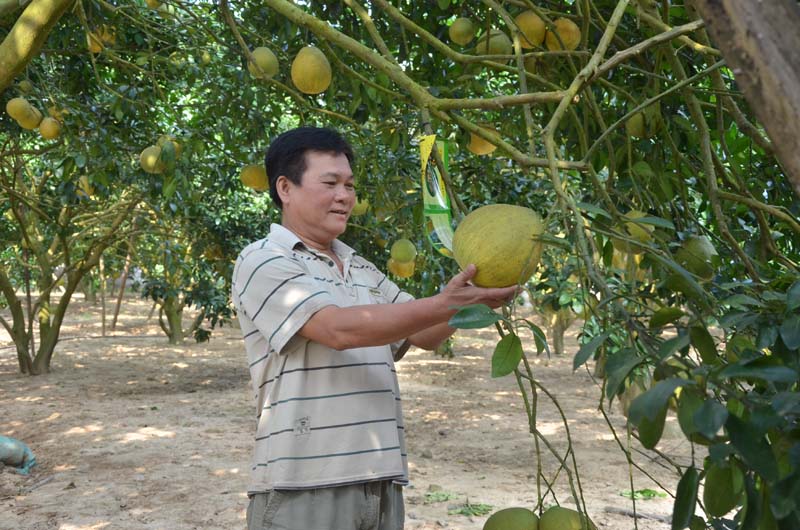 (HBO) – Tan Lac district of the northern mountainous province of Hoa Binh is home to about 1,046 ha of pomelo, with 395 ha currently ready for harvest. According to estimates of the People's Committee of the district, productivity of pomelo in the 2018-2019 crop will be lower compared to the same period last year due to impact of natural factors. However, pomelo remains the district's major plant with the most significant economic values.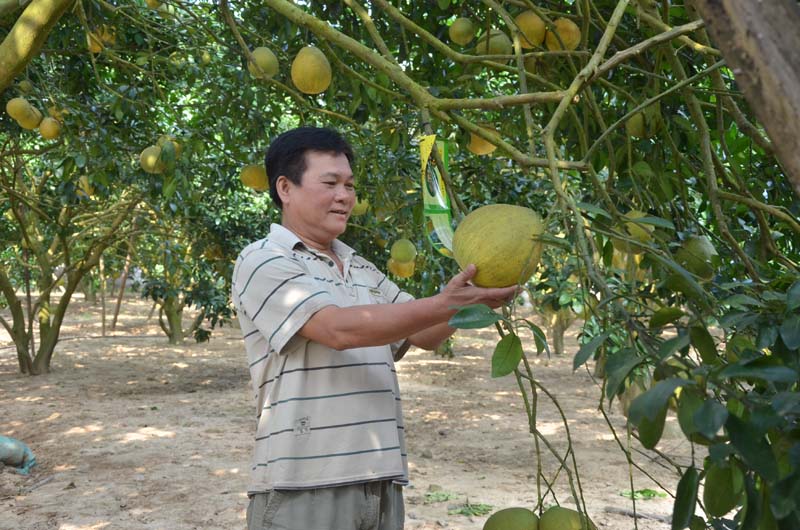 Household cultivating Tan Lac red pomelo in Dong Tien village (Dong Lai commune) harvest the fruit with delight. It yields high productivity, high quality and its price stands at about 12,000-25,000 VND (0.15-1.07 USD) per fruit.

Specifically, this year, each ha of red pomelo yields an average of 35,000 fruits, equivalent to a productivity of 30 tonnes per ha. With the most-common price of about 15,000 VND per fruit, a crop generates an average income of 525 million VND (22,440 USD) per hectare.

For the green-skin pomelo, with an average productivity of 15,000 fruits per hectare, or 20 tonnes per ha, it is sold at 30,000 VND per kg, generating an income of 600 million VND (nearly 25,650 USD) per ha a crop.

A citrus festival and agricultural fair in the province is expected to be held in mid-December 2018, which falls in the harvest time of Tan Lac pomelo.

Therefore, the district is set to attend the fair with eight booths introducing its staples like red and green-skin pomelo. Other farm produce such as chayote, garlic, onion, and Quyet Chien organic vegetables, among others, will also be on show./.