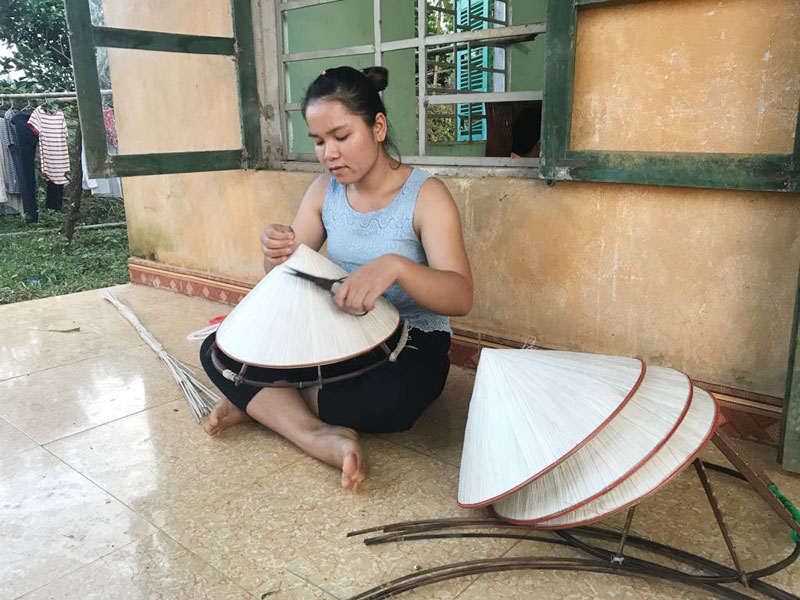 (HBO) - Over the past years, the authorities of Ngoc My commune (Tan Lac) have deployed many effective production models, creating jobs for laborers, helping to alleviate hunger, reduce poverty and raise their incomes. In particular, the conical hat making occupation have developed well and brought the significant revenue to many families.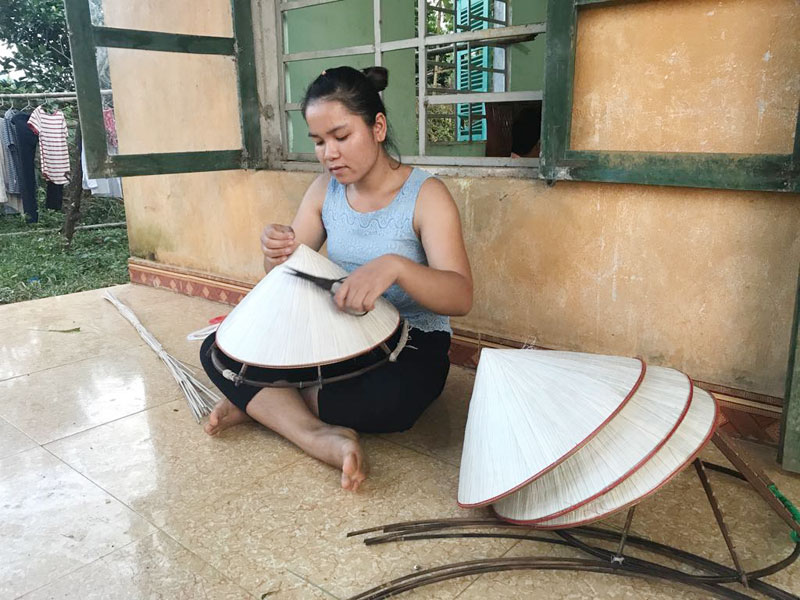 Conical hat making job has brought the income of 2,5 – 3 million VND per month to the family of Ms. Bui Thi Hoa, Bui village, Ngoc My commune (Tan Lac).
Currently, the whole commune has more than 400 families doing the job of making conical hats. Although it is not the main job, the conical hat making is the potential direction of economic development prospects. The conical hat making job does not classify the laborers, people at any age can do it. On average every month, the whole commune provides 10,000 - 12,000 conical hats to the markets in the commune and surrounding areas. Each product costs from 30,000 to 40,000 VND, depending on its model and quality. After deducting the expenses, each household can earn 2-3 million VND per month, which is a remarkable income in rural areas. Ms. Bui Thi Hoa, a hat making woman at Bui Village, said: "It is recognized that the conical hats are the favorite products in the area, especially the model is made following the traditional conical hats of Ha Tay, where I actively learned to make a hat. My average income is from 2.5 to 3 million VND per month.
The leaves to make hats are imported from Chuong village, Phuong Trung commune, Thanh Oai district (Hanoi). The materials are guaranteed right from the selection part, so the hats are made of beautiful colors and durability. "To make a quality hat, the material must be carefully selected. The leaves cannot be too young or old, in light green color. The leaf layers are close to each other, soft and 40-50 cm long. Thus, the products always meet the qualifications and are favored by the customers." said Ms. Bui Thi Hoa, a hats-maker in Bui village.