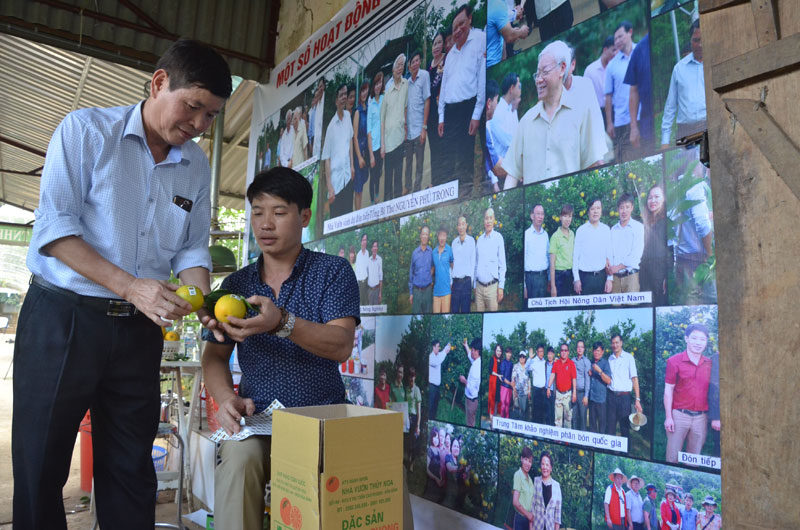 (HBO) - Hoa Binh is the first locality in Vietnam to launch the "One Commune, One Product" (OCOP) programme in the period of 2018-2020 under Decision No. 490 / QD-TTg dated on May 7, 2018 by the Prime Minister. This is both challenge and opportunity for the province to consolidate its internal strength and promote economic development in rural areas, thus creating impetus to the implementation of the national target programme on building new-style rural areas in the 2016-2020 period.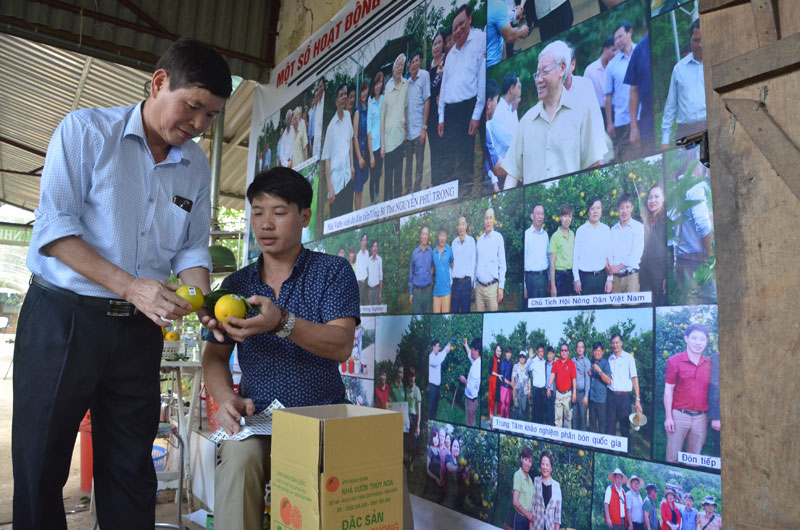 Cao Phong orange, which meets the VietGap standard, is selected by the Cao Phong district People's Committee as one of the outstanding products for the OCOP programme in the 2016-2020 period.
Vice Chairman of the provincial People's Committee Nguyen Van Dung underlined the importance of the programme to the locality, saying that it will be comprehensively implemented.
According to Dung, the State plays the role of promulgating the legal framework and policies for the implementation, directing the planning of production areas of goods and services; and managing and supervising product quality standards.
It also supports activities of training, technical assistance, science and technology application and trade promotion, he added.

The official said it is necessary to momobilize social resources to the implementation of the OCOP programme, thus contributing to effectively realizing the criterion related to economic development and production organization in the national criteria of the new-style rural communes, towards accelerating economic restructuring and raising income and living standard for the locals.

Under its plan to implement the programme, Hoa Binh will strive to standardize at least 25 percent of the existing local products, equivalent to about 50 products.

It also aims to develop between 10-15 tourism culture villages, while consolidating around 50 economic organizations, and developing at least 10 new economic organizations for participating in the OCOP programme.
Attention will be paid to organising training courses to improve the management capacity of the programme for all officials at the provincial and district levels, and about 300 State management staff at all levels, as well as all leaders of enterprises and co-operatives, and owners of production households that registered to join the OCOP programme.
On the basis of selecting the most outstanding products for the implementation of the OCOP programme in the 2018-2020 period, the province will continue studies towards issuing a system of mechanisms and policies to promote investment for the scheme.

It will also continue supporting the development of enterprises and co-operatives, aiming to improve the quality and productivity of products joining the OCCOP programme.

joining the programme, local products will be invested to be developed into key branded ones. At the same time, trade promotion activities will be enhanced for those products, helping local enterprises seek more markets for their products.

Efforts will also be made to build a provincial-level database system of OCCOP products./.