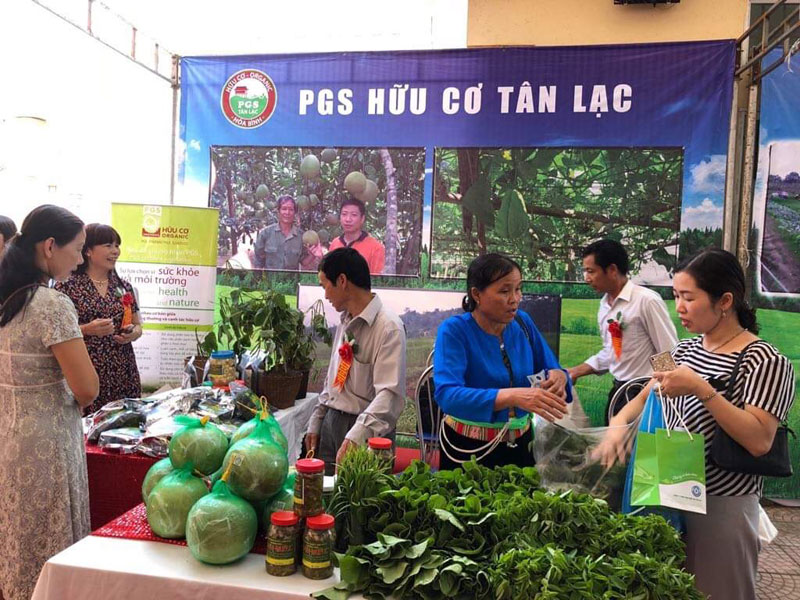 (HBO) – Tan Lac district in the northern mountainous province of Hoa Binh is working to remove bottlenecks for safe vegetable production as it has not yet set up any clean vegetable store.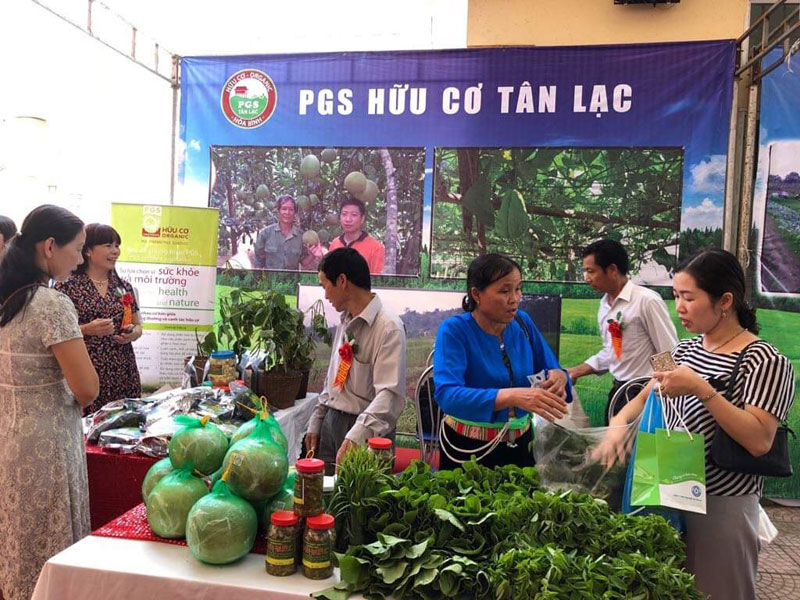 Popularising local products at organic agricultural fairs is considered as the initial step of Tan Lac district to seek consumption markets for its vegetables.
The first safe vegetable cultivation cooperative group was set up in Sung hamlet, Thanh Hoi commune, which focuses on growing seasonal crops with main vegetables such as mustard greens, amaranth, aubergine, wax gourd, and cucumber.
According to head of the cooperative group Bui Van Thuan, the cooperative group has been operational in four years, and some 2-3 hectares of land were zoned off for plantation of safe vegetables. However, they are being sold at the same prices as those without clear origin.
Thuan attributed the results to the fact that the vegetables have not been put into the value chain, and they have no brand registration for consumers to compare.
About 8-10 years ago, the mountainous communes of Quyet Chien, Ngo Luong, Lung Van and Nam Son successfully expanded chayote plantation with the support of the provincial Department of Science and Technology. Currently, chayote is being grown in an area of nearly 95 hectares, 60 hectares of which are in Quyet Chien commune. Particularly, there are 25 hectares in the commune receiving VietGAP certification.
Local efforts in promoting good agricultural practice, building brands and developing markets have paid off. Quyet Chien chayote has ridden out of the shade of the same vegetable in Vinh Phuc province's Tam Dao district, and has been favoured by consumers after hitting the shelves of supermarkets in Hanoi.
In addition, thanks to favourable climate, farmers in Tan Lac's mountainous communes have developed non-traditional crops such as tomato, cabbage and Korean beet on an area of 5 hectares./.