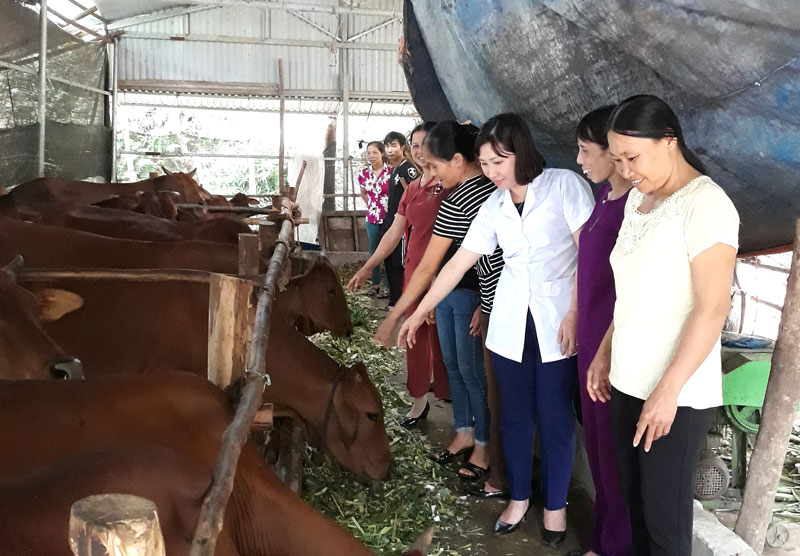 (HBO) – The year of 2018 is an important milestone marking the time of 25 years (1993 - 2018) of the agricultural encouragement system.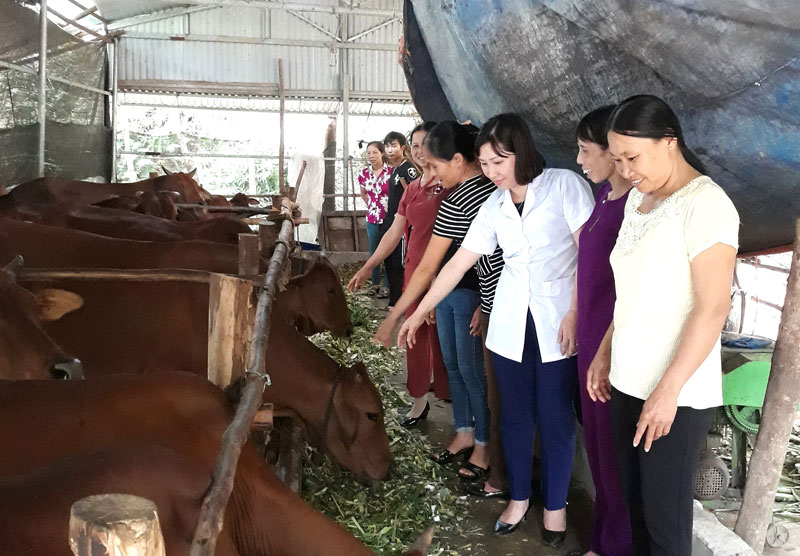 In 2018, the Provincial Agricultural Encouragement Center continued to implement effectively the fattening cow model in My Hoa and Kim Tien communes (Kim Boi district).

In parallel with the direction of production, the Provincial Agricultural Encouragement Center has always focused on building models, in 2018, the Center implemented 9 demonstration models. In which, there are 4 models of agricultural encouragement with the total cost of over 1,230 million VND, including: the model of raising fish in cages (200 m3 with 4 participating households); raising cow to achieve high productivity, quality and efficiency (with the scale of 205 cows with 70 households involved); raising high quality honey bees in households (with the scale of 200 litters with 10 participating households); building and developing the model of synchronous application of advanced technology in fast growing large timber plantations (36 hectare scale with 20 households). 5 provincial-level agricultural encouragement models include: Raising indigenous pigs is implemented in Pa Co commune (Mai Chau district) with 20 participating households; Improving goat herd in the direction of meat specialization is implemented in Cao Duong and Tan Thanh communes (Luong Son district) with 48 households participating; raising indigenous pigs is carried out in Pu Bin and Noong Luong communes (Mai Chau district) with 30 households participating; The model of synchronous application of technical advances in intensive farming of pomelo in the direction of VietGAP is implemented in Bac Son commune (Kim Boi district) with 10 households participating; the model of planting and intensifying red pomelo trees is implemented in Do Nhan commune (Tan Lac district) with 15 households participating. The total cost of implementing these models is about 729 million VND.

In addition, the Center cooperates with the Forest Industry Research Institute (belonging to Vietnam Forestry Science Institute) to develop and transfer techniques of drying, preserving and processing molds on rattan and bamboo materials for handicraft villages.