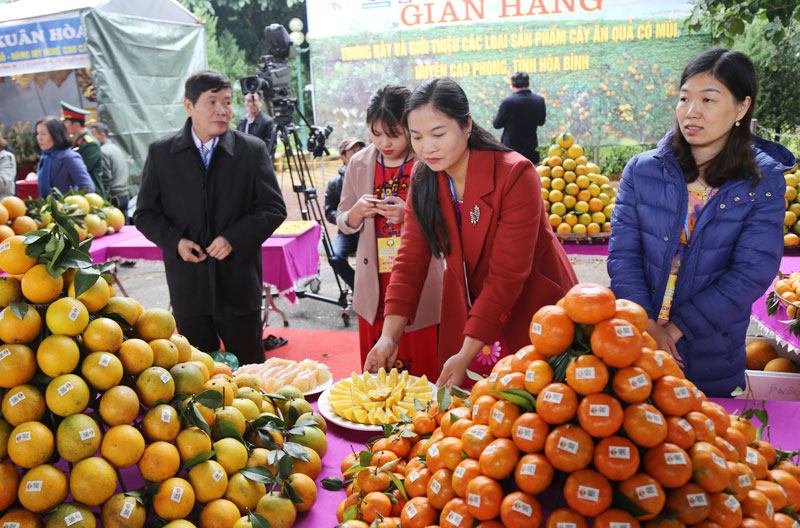 (HBO) Different from the low mass price with only about 15,000 VND a kilo of oranges at the beginning of the season, when there is only one more month left until the Lunar New Year, the price of oranges is daily increasing, which brings the excitement and happiness to orange growers at Cao Phong orange growing capital.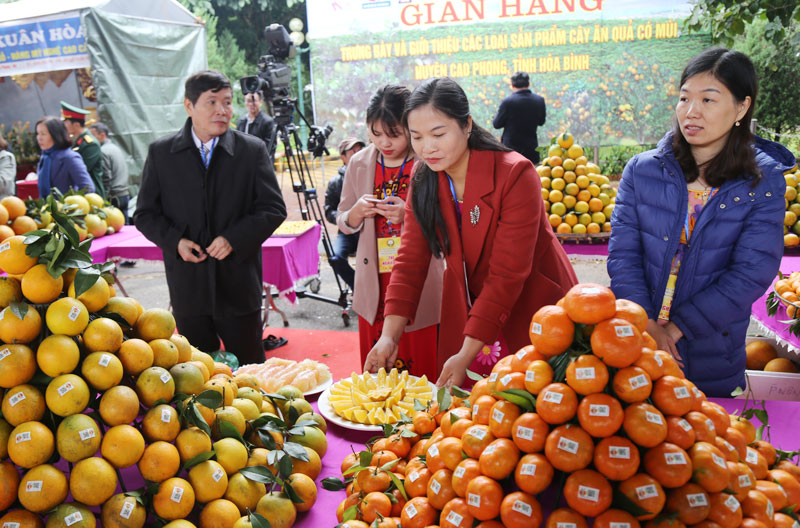 After the citrus tree festival, Cao Phong oranges are on the rise and orange growers are really happy and excited.
From only about 15,000 VND a kilo of oranges at the garden, in the last 2 weeks, the price of oranges has increased to 17,000 VND / kg during the past 2 weeks and currently it is over 20,000 VND / kg. The price has also dispelled the concerns about orange prices of growing families, which makes them excited.
Mr. Pham Minh Thai, the Chairman of Cao Phong Orange Growers' Association, said: The weather was not favorable, it rained a lot, affecting the productivity and production of oranges during the year. In general, Cao Phong orange cultivators still get the good season with the quite stable price. Cao Phong Orange Growers' Association has 60 members with an area of ​​about 168 ha, 100% of the area were planted under VietGap standards. All members have a high level of intensive farming, mastering science and technology, paying more attention to water sources, improving clean soil, taking care of and fertilizing under clean production process. Three months before collecting oranges, they have stopped spraying plant protection drugs. The orange fruits have thin peels, succulent, sweet taste, yellow cloves. Many kinds of oranges have almost no seeds meeting the market demand, so the output is quite stable. like Canh oranges , CS 1 (with yellow heart) are mainly sold to familiar customers with the stable price of about 20,000 - 25,000 VND / kg. And now the selling price has reached 27,000 VND / kg. According to Mr. Thai, if the quality is high, the production is safe, orange trees still brings a high income for the farmers.
Right after organizing the 4th citrus fruit festival, Cao Phong orange area has been unusually exciting these days. Many middle traders have driven their containers to orange gardens to purchase oranges. The long-time orange growers said: If the management and organization of production are good with the selling price of 15,000 VND / kg, the orange growers only have a little interest. If the selling price is from 25,000 VND / kg or more, the orange growers can have higher interest. In the previous years, there were a time when Cao Phong oranges were up to 30,000 – 40,000 VND / kg, a lot of billionaires appeared in Cao Phong. Many of the orange growers are happy with the current increasing selling prices. Cao Phong continues to have a good golden crop.