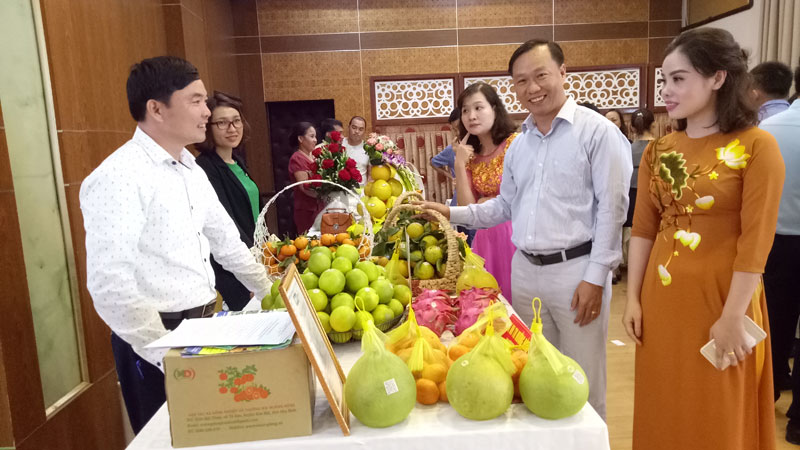 (HBO) – Hoa Binh province boasts multiple advantages for trading activities with its location as a gateway to the northwestern region and a convenient transport system linking it with other provinces in the Red River Delta and the northeastern and central regions. However, promoting connectivity and partnership between cooperatives and purchasers is still considered an important step in trade promotion.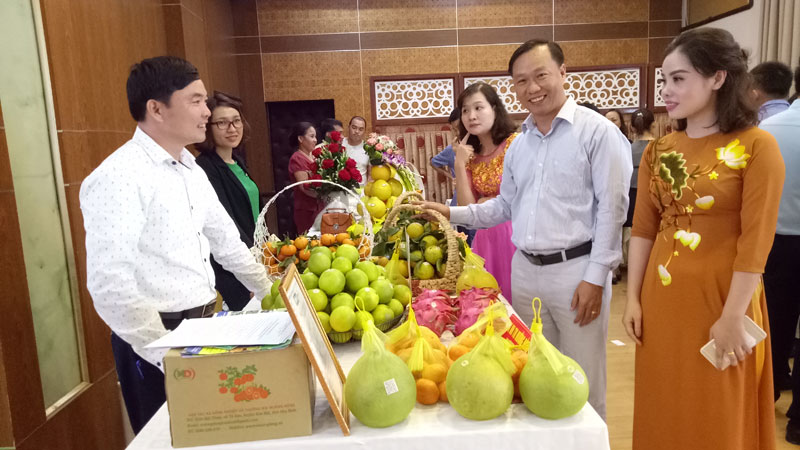 A representative of the Ho Chi Minh City-based Proton One-Member Co. Ltd (second from right) discusses cooperation in selling fruits at wholesale markets in HCM City with the Muong Dong agricultural services and trading cooperative (Kim Boi district).
Supporting trade promotion is key to strengthening the linkage between producers and consumers.
A supply - demand connection conference was held in mid-November, gathering businesses, supermarkets and distributors from Hanoi, HCM City and Hoa Binh province, along with 30 agricultural and food production cooperatives. It was deemed an important step to open up cooperation chances in product consumption.
The Proton One-Member Co. Ltd, based in Go Vap district of HCM City, specialises in developing wholesale markets. Its representative, Nguyen Hong Long, showed his interest in citrus fruits of Hoa Binh. He expressed the intention to sign contracts to purchase local citrus fruits, especially oranges, for sale in HCM City.
There are 262 cooperatives across Hoa Binh province at present, with 197 or 75.2 percent, involving in agriculture. They have about 11,270 members, and over 19,800 regular workers. Their goods sales and services revenue surpass 600 billion VND (25.8 million USD), averaging 2.3 billion VND per cooperative.
Recently, many cooperatives have promoted connectivity to produce key agricultural products under value chains. With traceable origin, their products have high and consistent quality while meeting food safety standards. They have been sold in Hanoi and some other provinces nationwide and won consumers' trust./.