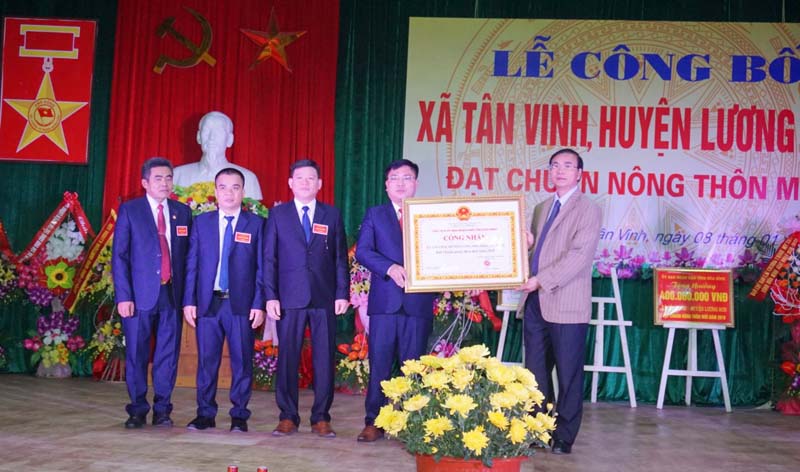 (HBO) – The Luong Son district People's Committee has held a ceremony marking the recognition of Tan Vinh commune as a new-style rural area. The event was attended by Vice Chairman of Hoa Binh provincial People's Council Hoang Van Tu.
When it began new-style countryside building efforts in 2011, Tan Vinh met only four of the 19 criteria. In the eight years through 2018, almost 91 billion VND (3.9 million USD) was raised for the work, including over 11.9 billion VND contributed by local people.

The recognition came as local infrastructure has been upgraded, giving a facelift to this rural area. While progress has been seen in agricultural production along with cultural and social aspects, social security has been ensured, and political security and social order and safety kept stable.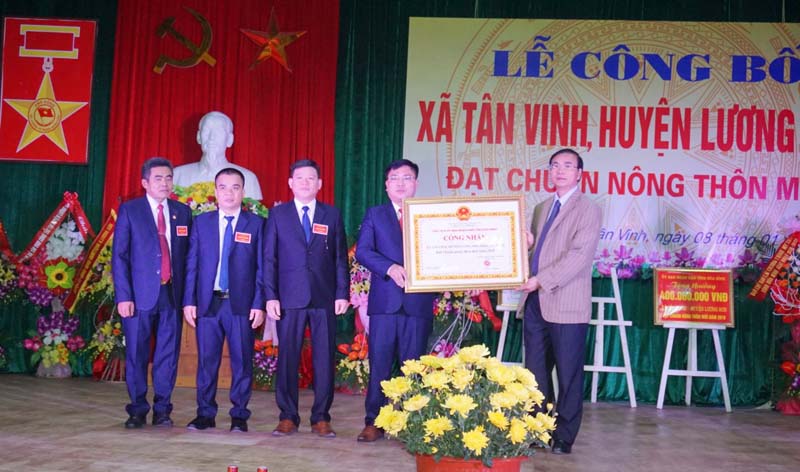 Vice Chairman of the Hoa Binh People's Council Hoang Van Tu presents the new-style rural area certificate in 2018 to authorities and people of Tan Vinh commune.
Tan Vinh commune currently houses a flower farming cooperative group, an agricultural and irrigation cooperative and a clean food cooperative which altogether have helped provide jobs for and improve income of local residents.
The average annual per capita income rose from 11 million VND in 2011 to 26.2 million VND in 2017. The household poverty rate in Tan Vinh was brought down to 5.3 percent in 2017. While more than 75 percent of the total families have been recognised as civilized families, over 95 percent of the households have gained access to safe water. Local residents have also actively joined hands to ensure a green, clean and beautiful living environment.
Recognising the Tan Vinh administration and people's efforts, the Hoa Binh provincial People's Committee certified the commune as a new-style rural area and rewarded it with a public facility worth 400 million VND.
On this occasion, the Luong Son district People's Committee also presented merit certificates to seven collectives and 20 individuals with excellent achievements in new-style rural area building in Tan Vinh commune./.