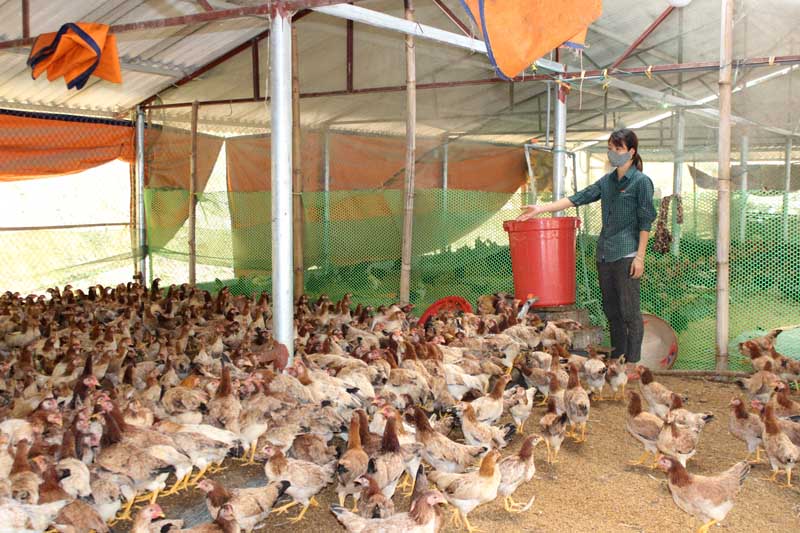 (HBO) - In the past 3 - 4 years, locals in Yen Bong commune of Lac Thuy district have expanded the scale of facilities for developing the chicken raising. Statistics show that the commune counts more than 40,000 chickens, mainly indigenous and Lac Thuy chicken breed. The model helps them improve their income, contributing to promoting the locality's socio-economic development.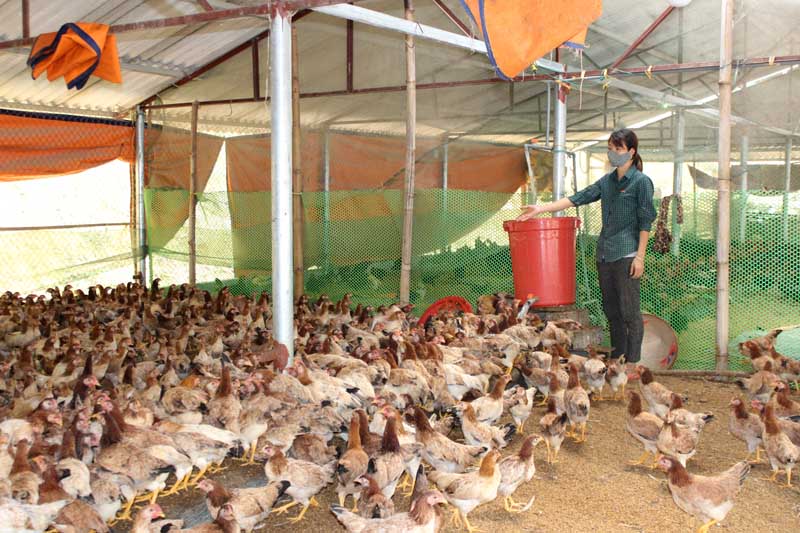 The family of Mrs. Hoang Thi Thuong in Quyet Tien hamlet is breeding about 5,000 Lac Thuy chickens.
Local households can access many kinds of high-quality animal feeds. The commune currently has over 10 households engaging in chicken raising with a total of over 1,000 per year, mainly in Quyet Tien and Soc Bai hamlets. According to a preliminary survey, large-scale breeding households have earned an annual profit of 100 - 200 million VND.
We visited Mrs. Hoang Thi Thuong's family in Quyet Tien hamlet, one of the typical households in developing the chicken raising model of Yen Bong. Currently, Thuong's family is keeping about 5,000 Lac Thuy chickens. Grasping the market demand, Thuong raised more 1,000 Dong Tao chickens.
Thuong said her family chose Lac Thuy chicken for raising, because this is easy to raise, grows fast and strongly resistant to diseases, especially in the cold season. Traders prefer this because of its good quality and price.
Mrs. Bui Thi Phai, a staff from the agricultural and forestry expansion agency of Yen Bong commune said in recent years, local households have bought many chicken varieties in Bac Giang for raising. This is considered a quality breed because the raising time is short, only 90 to 110 days.Each chicken to the age suitable of sale will weigh 3-3.5 kg and give a profit equal to that gained from raising Lac Thuy chicken./.