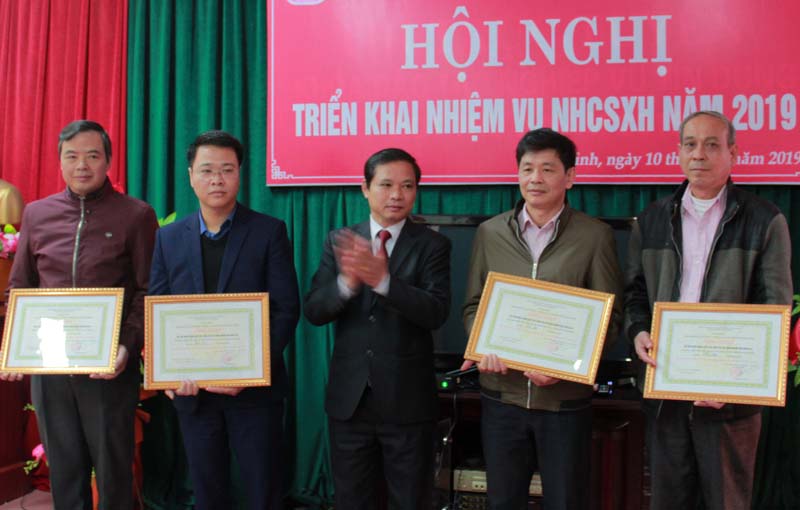 (HBO) - The Representative Committee of the Board of Directors of the Hoa Binh branch of the Vietnam Bank for Social Policies (VBSP) held a conference to review its performance in 2018 and implemented tasks for 2019. Bui Van Cuu, Vice Chairman of the provincial People's Committee, and head of the representative committee attended and directed the conference.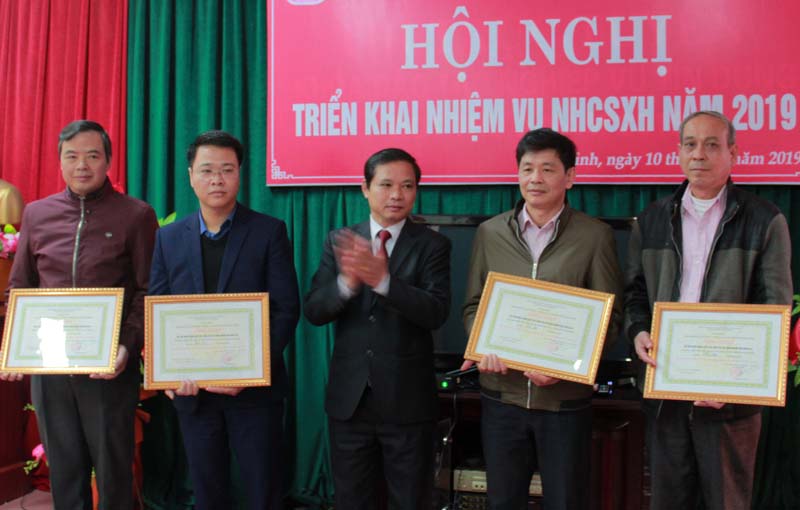 Leaders of VBSP's Hoa Binh branch present awards to four collectives with outstanding achievements in mobilising capital in 2018.

In 2018, under the direction of the Representative Committee of the Board of Directors, the VBSP's Hoa Binh branch implemented well capital mobilization and lending to poor households and other policy beneficiaries. During the year, total lending in the whole province reached 1.01 trillion VND, while total debt payment was 784 billion VND.

As of December 31, 2018, total outstanding loans under policy credit programmes were 2.93 trillion VND, reaching 99.93 percent of the plan, and increasing 227.16 billion VND year on year. There were 139,136 customers holding loans. A number of credit programmes registered high credit growth including those designed for poor households, households living close to poverty line and having just escaped from poverty, business households in difficult areas, as well as programmes on clean water and rural sanitation, housing for poor households and households from ethnic minority groups under Decision 2085, and employment.

Overdue debts in the whole province were 4.13 billion VND, accounting for 0.14% of the total outstanding loans. As many as 119 communes, wards and towns had no overdue debt, while on-time debt payment reached 89 percent. With the current credit policies, 99.8 percent of credit is entrusted through four socio-political organisations.

Participants noted that the preferential lending activities of VBSP has helped 38,700 poor households and welfare policy beneficiaries develop their economic production and improve their living conditions, while creating new jobs for 3,063 labourers, providing loans to 207 students with disadvantaged background to continue studying, building and repairing 9,820 clean water supply works and 9,485 sanitation facilities in rural areas, along with 1,054 new houses for poor households.

On this occasion, VBSP's Hoa Binh branch presented reward to the representative committees of VBSP's Board of Directors in four districts for their outstanding performance in mobilizing capital resources. As many as 119 communal People's Committees were also awarded for not having overdue debts in 2018./.