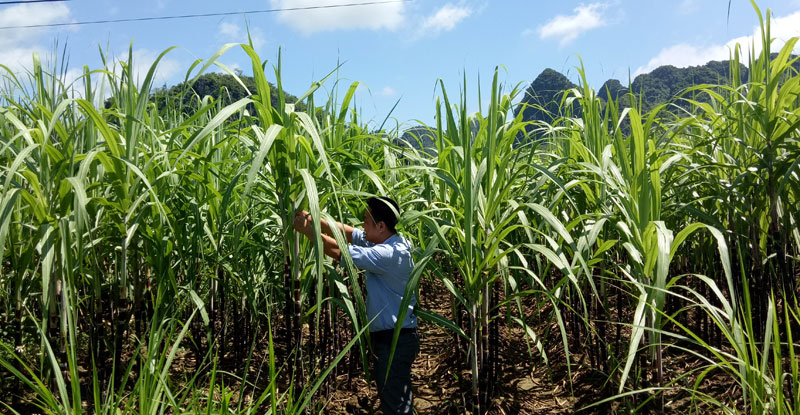 (HBO)- With the goal of supporting the poor and the policy beneficiaries to develop economy and ensure the social security, the preference capital of the Government through Social Policy Bank has played an important role and has always accompanied with people in Yen Nghiep commune (Lac Son) in recent years.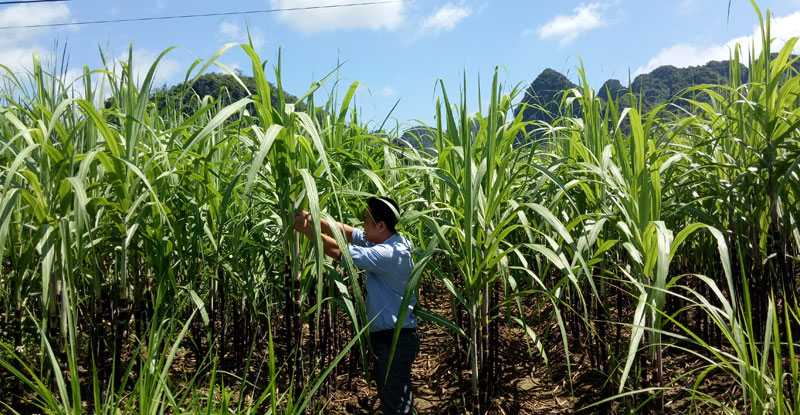 People in Yen Nghiep commune (Lac Son) invest in growing purple sugarcanes for an average income of 150 million VND a hectare.
In order for people to have access to capital from the Social Policy Bank, the commune has built 17 savings and loans teams. In particular, the Women's Union manages 5 teams, the Farmer Association manages 5 teams, the Veterans Association manages 2 teams and the Youth Union manages 5 teams. The savings and loans teams all have the balances of savings accounts of over 430 million VND. In addition, the commune has implemented 7 policy credit programs with the total debt of 14,623 million VND, without overdue debts. The good management and promotion of the effectiveness of policy capital has created a safe, effective and reliable capital channel, credit and policy management. Through the entrusted activities of the Social Policy Bank, the social organizations in the commune have paid more attention to the members. The content of the Association's meetings is richer, integrating to implement other political tasks. In the group meetings, beside the information on new policies and guidelines of the bank, the members also share production experience, creating high community and confidence for members in the teams.
The chairman of Yen Nghiep People's Committee Bui Van Chuong says that it can be affirmed that the State's preference capital source has helped people to have conditions to develop production, get rid of poverty and improve the quality of life. The households have access to preference credit programs for the poor households and the policy beneficiaries use them for the right purposes, promoting their effectiveness. This is one of the helpful credit channels supporting the commune to reduce the poverty, creating opportunities for people to promote and exploit the potentials and advantages for economic development. By the end of 2018, the commune's per capita income reached 32 million VND a year, the rate of poor households was over 11%.