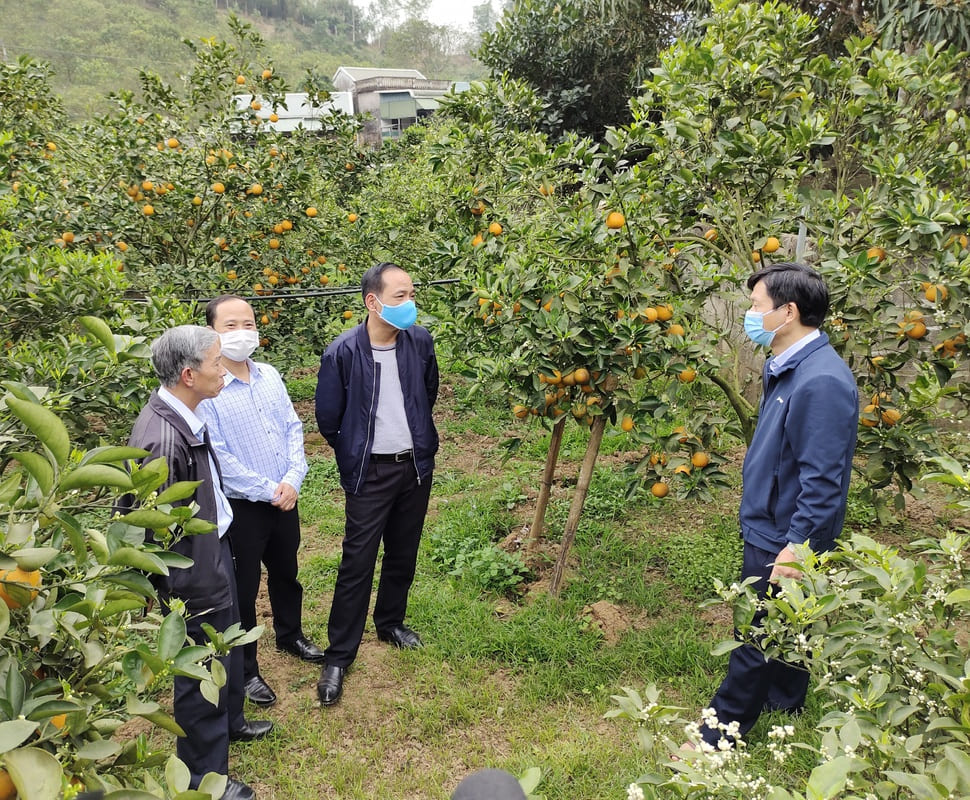 (HBO) - A delegation from the Department of Agriculture and Rural Development of Hoa Binh province paid a visit to Cao Phong district to check production of winter-spring crops here on February 22.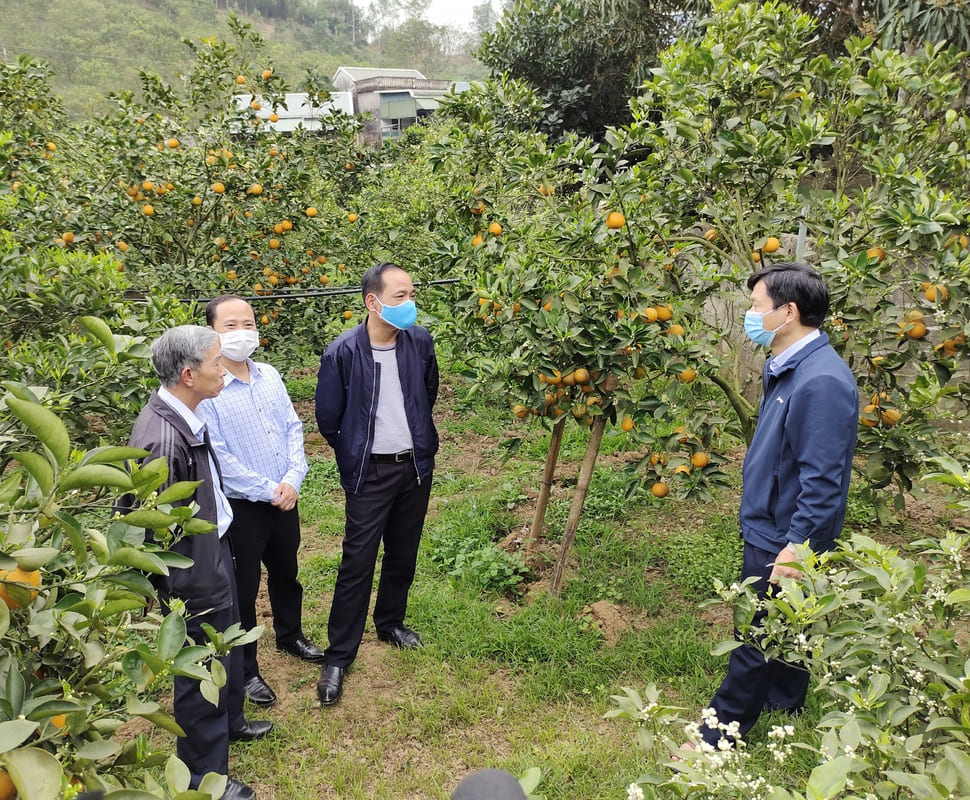 The provincial Department of Agriculture and Rural Development delegation examines a citrus farm in Bac Phong commune, Cao Phong district.
According to the Cao Phong People's Committee, the district plans to cultivate a total of 4,527 hectares of winter-spring crops, including 1,289 hectares of grains (530 hectares of rice and 750 hectares of maze), and 83 hectares of short-term industrial crops.
The district will also convert about 300 hectares of oranges and tangerines with low yield to farm other crops, such as maze, sugarcane and banana, to improve soil quality.
So far, Cao Phong has planted around 40 percent of rice areas while preparing soil for other crops. It sets to completed seedlings for the spring crops before March 15.
After and before Tet (Lunar New Year) holiday, the district reported stable animal farming without outbreaks of diseases found. The total number of cattle and poultry heads in the district is estimated at 287,000, including 7,900 buffaloes, 1,700 cows, and more than 15,000 pigs.
The district has 113 irrigation works. Water levels of many local reservoirs are falling as farmers prepare soil for agricultural production. If it doesn't rain soon, there is likely water shortage for rice farming in the coming time.
Visiting the communes of Nam Phong, Hop Phong, Dung Phong and Bac Phong, the delegation suggested Cao Phong tell farmers to stop cultivating rice in areas planned for other crops to prevent water shortage. The district was also asked the district to continue shifting from low-yield to high-yield crops and expand sugarcane production./.